Should You Buy Silver ETFs?
Oct 8, 2021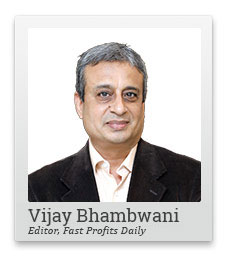 There is exciting news for Indian investors. A new investing avenue has opened up: Silver ETFs.
It has been a long wait but it's finally going to happen.
So, should you take the plunge and jump on the bandwagon when these ETFs are launched?
In this video, I'll tell you what I think about this new investing opportunity.
Let me know your thoughts about investing in silver ETFs. I would love to hear from you.
Hello friends. This is Vijay Bhambwani here. I am back with you in this video to basically discuss about a very exciting a new investment opportunity that we have in India after a very, very long waiting period.
I hope my videos have made you a better 360 degree worldview trader. Especially in the last couple of weeks, I have recorded videos like how to analyse sugar stocks in the background of the cyclicality of the crop, and then alcohol stocks in the background of cyclicality of sugar, and then what to look for in a good hotel stock. Basically, a macro view of what's happening.
I am particularly excited about the video that I made about a boom coming up thanks to the Comprehensive Economic Partnership between India and the UAE and the bonds getting listed overseas.
EXPOSED: The Shocking Truth Behind Today's Hottest Investment Opportunity
Now, obviously, a lot of my viewers are a little anxious about whether all these issues will impact the investment in bullion than they have made so far, and more importantly, after almost two decades of waiting, we are now being offered a silver ETF, an exchange traded fund in India, and whether it's a good idea to invest in the silver ETF. So let me take this one step at a time.
Initially, I said gold would jump by 31st December 2021 which I later modified to 2022 for the simple reason that the kind of inflation that I was expecting was not happening by the end of 2021 as per my statistical models. So more than two quarters ago, I shifted the goal post and I said, look, it's not happening in 2021. There is a better probability in 2022, 31st December.
If you are monitoring what's happening in the world around you, you're basically seen what's happening in China. There has been a credit crisis which is spiralling out to the economy by itself, which means that the Chinese insistence on having the Chinese currency as one of the global reserve currencies, is going to be pushed back for a while.
So it's the US dollar as the primary global reserve currency. Then you have the euro, the Japanese yen, etcetera, which means in the currency space, the room has just gotten smaller.
Secondly, with the spikes in fuel prices with the way natural gas and crude oil prices are jumping. Also, disruption in the supply chain thanks to the economic distress in China, there is going to be a good deal of impression, which is good for both gold and silver.
So this is something that I was betting on, and slowly but surely, I'm seeing events unravel, unfold in front of my eyes, which is what I had anticipated.
To be very honest, any investment call, any investment or trading view, sometimes hits the mark a long expected lines. Sometimes, it takes a little while longer, and there are times when it actually misses the target completely. That's the way the investment world is and I have never claimed to have a magic wand, which can address all issues and hit bull's eye all the time.
So the element of time is what has got stretched out in our bullion investment. But I'm quite confident that the inflation that I was expecting is coming. It's just the waiting period that is a variable here. That settled, let's now go to where the silver ETF is headed and whether you should be investing money in it or not.
Now, first of all, I stand by my view that silver, in percentage terms, if you are okay with the idea of tolerating higher volatility, now, for example, how much of a higher volatility you will actually have to bear with when you're investing in silver?
If gold goes up hypothetically over a long period average LPA, I am talking of long period average, if gold goes up or goes down by 1%, silver tends to go up and go down by 1.28% to 1.30%. So ballpark it's about 28% to 30% more volatile than gold. In rallies it rises higher. In declines and falls faster. But net-net, inflation will help silver.
So we've figured out for ourselves that silver is a good buy and whatever I have said about silver being used in the 5G industry, all you need to do is basically Google search. You cannot have 5th generation GSM mobile internet connectivity without deploying silver in the switching systems.
Electric vehicles? You need silver in each and every thing. Internet of things? You can do without silver. Photovoltaic cells or solar cells? You can do without silver. So all the past videos about why silver should go up because it's an industrial application cum hedge against inflation, and a store of value remain on track. Those arguments remain valid as ever. So silver should be invested in.
Now whether he should invest in the ETF? I think the silver ETF makes sense for the simple reason that if you were to hypothetically invest, say about a crore of rupees in bullion, all it would take you is two kg of gold, or less, to deploy Rs 1 crore.
Now, when it comes to silver, at approximately Rs 60,000 per kilo, can you really imagine pumping in more than a quintal, a quintal and a half? Now that is a problem. That is a problem. You will have to buy 150 kg of silver to deploy a crore and storage then become the problem.
Of course, there are private and public sector banks and even non-banking institutions that allow you storage facilities by way of commercial vaults that they give you on rent, but believe me, it adds on to the cost, month after month, year after year.
Then, of course, there is a fear of theft. Silver being bulkier, you can't really move it around with you. If you were to buy a kilo of gold, it will be something of this size. It's called Cadbury in Zaveri Bazaar in Mumbai, for the simple reason that it looks like a bar of Cadbury chocolate coated in the golden colour Aluminium foil.
So one Cadbury can easily fit into your pocket just like a cell phone and you could carry around one or two Cadburys on your person. Are you moving out around with a crore, a crore and a half, maybe even two crores on your person? Nobody would be any wiser.
But try carrying around a crore worth of silver around you and you know what I mean. So ETFs solve that problem. Now, the other issue about silver is because it is more volatile, the spread, when I talk about the spread, I mean the difference between the buy price and the sell price.
Now, if you were to go to Zaveri Bazaar, if you were to go to a padi, a padi is traditional shop which buys and sells silver, mostly a wholesale shop, now wholesalers are cheaper to buy and sell to. So the spread between a gram of gold would be nothing more than 12o to maybe Rs 150 per gram. So if you were to buy and sell, that spread would be 150 to 120 rupees. That's very, very affordable, and since people don't really buy large quantities of gold, that 120 bucks is actually not really much.
But in silver, when you try to buy and sell a kilo of silver, remember, a kilo would be nothing more than approximately, ballpark, 60,000 bucks, so most investors would be able to deal in silver in multiples of kilos, the spread could be anything between Rs 1,200 to Rs 3,000 per kilo.
Now, that kind of spread means somebody is eating away, somebody is hacking into your profits and pocketing it just by way of bid and offer spread or the buy and sell difference. Now, that is very unaffordable.
Plus again, you have GST on silver, which you are paying when you buy and when you are selling, unless you have registered a dealer's number, which is a registration number with a Bullion Merchants Association, you will be deemed an unregistered dealer or a URD, and you would lose out on a certain portion of these transaction costs.
So buying and selling silver in physical unless the price really jumps up 30, 40, 50, 60% will be a little less economical as compared to silver ETFs. Here you will buy just like an equity share in the stock exchanges, in the secondary markets, and bid and offer spreads will obviously be a lot smaller as compared to the physical aspect in Zaveri Bazaar or the gold bullion market. Every city in India would have its own bullion area where people go and buy and sell jewellery and raw bullion also. So the bid and offer spread in silver taken care of, now we basically come to the unit cost.
Now in the gold ETF, and by the way, gold ETF market has a corpus of Rs 16,350 crores, if my memory serves me right and these figures are up to end of August 2021. That how big the gold ETF or the exchange traded fund market is in India.
The silver market can be a lot bigger for the simple reason that silver is a poor man's gold. So gold is traded in multiples of one gram in most cases. But you also have some funds, some exchange traded funds, where you are training gold in less than a gram.
So, silver, when you go to Zaveri Bazaar, if you want a bar, you are most probably forced to buy a kilo of silver. Whereas in the ETF, we don't know, I'm not sure of the denomination yet, but if affordability is any benchmark to go by, I would think that you should get at least 100 grams in multiples if not smaller, if not smaller.
So then it becomes a very affordable issue and therefore, you can buy silver infractions of those bars. In Zaveri Bazaar, you are forced to buy a kilo, but in the ETF, you would definitely be able to buy a whole lot of smaller pieces, which means that doing an SIP or systematic investment plan in silver using the ETF route suddenly becomes a whole lot more viable.
No storage cost because the ETFs are going to lie in your demat account, just like any other stock. No fear of theft, and you can basically transact from the comfort of your cell phone, your broker's mobile trading app. You can simply transfer those ETFs. So it's like carrying a few 100 kg of silver in your pocket, digitally of course.
It basically then equates silver with gold, where you can carry a few bars, Cadbury bars of gold as it is called in Zaveri Bazaar parlance, you could basically carry a few 100 crores worth of silver in your pocket using your cell phone.
So net-net, I think the advantages of ETFs in silver outweigh the worries and therefore, I think, yes, you should go ahead and invest in silver ETFs as and when they are available. They are backed by physical silver with a third party custodian. So when you are owning, say, 100 grams or 1,000 grammes or maybe 10 kg 100 kg of silver, remain assured that much silver, in your name, is lying in a custodian's lock and key somewhere, and to that extent, you can sleep peacefully in the night.
Friends, on this cheerful note, I'll bid goodbye to you, not before reminding you to click like on this video if you liked what you saw. Subscribe to my YouTube channel if you haven't already done so. Click on the bell icon to receive instant alerts about fresh videos being put up out here.
Good, bad or ugly, I'd love to hear from my viewers. So please keep the lines of communication open. Do comment on my videos and help me reach out to fellow like-minded investors and traders by referring my video to your family and friends.
Thank you for your patience. I wish you have a very profitable day ahead. This is Vijay Bhambwani signing off for now. Take care. Bye.
Warm regards,

Vijay L Bhambwani
Editor, Fast Profits Daily
Equitymaster Agora Research Private Limited (Research Analyst
Recent Articles