A Critical Update on Our Open Trade Recommendation
Oct 13, 2020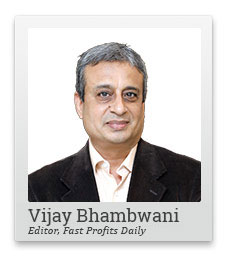 This video is in response to concerns raised by some of my viewers and subscribers about an event which could be a risk to our ongoing trade.
Weekly Cash Alert subscribers currently have an open position in natural gas futures. Understandably, they are worried about the potentially dangerous storm, Nangka, of the coast of Hong Kong.
Could it cause disruption to the oil and gas markets? If so, how will it affect our trade?
I have the answers for you in this video.
Check out the video and let me know what you think. Rest assured, I will update you about any event which could have an impact on our trade recommendations.
Please keep your feedback coming. I love hearing from you.
Hi, I hope you're keeping your finger on the pulse of the market, and my videos are adding value to your knowledge and making you sharper traders and you are definitely benefiting from all that you're watching in this YouTube playlist. Vijay Bhambwani back with you again, this time to talk about my favourite commodity which I'm trading frequently since the last two quarters, natural gas.
I've got couple of queries on natural gas from anxious viewers of my videos about Typhoon Nangka. Since I track these events fairly closely, I understand that traders and my viewers must be worried about what's happening out there in Hong Kong.
You see, Hong Kong is vulnerable to a lot of typhoons in this season. Just as the U.S has a hurricane season Hong Kong also has a typhoon season. Like the US, Hong Kong also has gradings of typhoons that are likely to make a landfall or hit the mainland.
The latest typhoon Nangka is graded as number eight in severity. On a scale of 1 to 10. it is number eight, the third highest in severity. Which means that Nangka is likely to approach Hong Kong with wind speeds of 60-65 kilometres or higher.
That's definitely disruptive and as a measure of abundant caution, the Hong Kong government has shut down schools, colleges, financial markets, and even public places. It has issued an advisory to its citizens to stay indoors as far responsible. Even covid testing has been suspended temporarily. No activity, especially commercial activity, will begin till the typhoon has either passed and made a landfall or the severity falls to level three or lower.
What is this actually mean for natural gas and crude oil prices and will prices actually move significantly because of Nangka? Now this video is all about that, especially since the Weekly Cash Alert subscribers have an open position in natural gas. Therefore, I'm recording this video as a matter of critical update.
First of all, if you have been to Hong Kong, you will realise that Hong Kong is more of a city state like Singapore than a huge country. Therefore, the primary activity of Hong Kong tends to be trading rather than manufacturing or, in the case of fossil fuels, drilling.
For sure, Hong Kong as a level of a commercial activity ranks fairly high and their trade size, their economy size is big, but it's more to do with trading rather than manufacturing and in the case of fossil fuels, Hong Kong doesn't really drill too much or procures by way of oil and gas fields.
So by default, the largest companies in the energy space in Hong Kong are more of traders rather than drillers. So you have the Hoifu energy group. You have the Kunlun Energy group, which explores mainly in Africa and other offshore regions. You have the Hong Kong and China Gas Company, which is one of the oldest companies out there, and it supplies town gas or city gas, as it is called in India. You have the SS United Group Oil and Gas Company. You have the United Energy Group, which again has exploration contracts overseas, and you, of course, have the Noble Group, which is a huge commodity trader.
I had recorded a video on some commodity traders defaulting of which Noble Group was a part a couple of months ago. So as Nangka approaches, all it will disrupt is trading activity. Neither drilling nor transport nor any significant exploration and procurement or engineering activity at all.
New Opportunity: India's #1 Defence Stock
At most Hong Kong is, as a consumer, likely to consume less. So Nangka is not likely to make a significant dent in the prices upwards, unlike Hurricane Delta, which was disruptive in nature, which was supposed to disrupt the transport and even drilling and exploration of oil and gas rigs in the Gulf of Mexico.
So Nangka, as a matter of fact, is also expected to slowdown, which typhoons do and there are indications from the Meteorological Department of Hong Kong that Typhoon Nangka might just also bypass Hong Kong and kind of fizzle out in the ocean.
In that case, if you remember, we had a storm Nisarg here in Mumbai a couple of months ago. It was expected to do some damage, but all in did was hit the city with gale speed winds and lash the city with very heavy rains, without actually causing structural damage to infrastructure.
So Nangka might just follow suit like storm Nisarg here. So Typhoon Nangka might cause very, very heavy rains, some amount of flooding, and a little bit of damage, superficial damage to infrastructure, but may not really cause as my damage as a typhoon of category 8 in 2018, which was titled or named Mangkhut.
Now this was a the most recent category 10 which means a severest typhoon out there, as per the Hong Kong Meteorological Department. So after 2018, we never had a typhoon of a severity of number 10. So Nangka is unlikely to be even half a severe Mangkhut. I do hope all my viewers, if they are from Hong Kong, are staying safe, staying indoors. I don't think you need to worry about natural gas from Nangka.
On this reassuring note, I'll bid goodbye to you in this video by not before reminding you, if you're watching this video on YouTube, please click like on this video and subscribe to my YouTube channel.
In the comments section, do let me know what you think of this video and what you would want me to record next. Also, let me reach out to like-minded traders who believe in a 360 degree approach to the financial markets and want to trade with a knowledge based investment and trading blueprint, by recommending my video to your family and friends.
Do take very good care of yourself, your family, your friends, your health, investments, and trades. Have a very profitable day. Vijay Bhambwani signing off for now. Thanks you for watching my video.
Stay safe and have a profitable trading day!
Warm regards,

Vijay L Bhambwani
Editor, Fast Profits Daily
Equitymaster Agora Research Private Limited (Research Analyst)
Recent Articles