Why Did We Square Up Our Trade So Soon?
Oct 14, 2020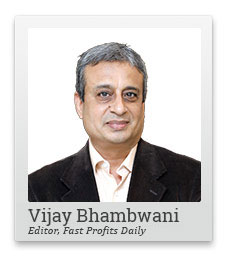 Yesterday I recorded a video about the Hong Kong based Typhoon Nangka and why it was unlikely to impact natural gas traders if at all they had open short futures trade.
So I can understand if my Weekly Cash Alert subscribers would have been surprised when they received an alert from me to square up our natural gas short position.
Now I know that it was a small position with only 10% of our usual exposure.
But still, why did I ask you to square up when this was supposed to be a long-term trade recommendation?
In this video, I want to explain to you why I did what I did...
I hope you find this video useful for our future trades as well.
Let me know your thoughts in the comments...
Hi, this is Vijay Bhambwani here and I'm back with you in this video to talk about a critical trade update that we recently wound up for the Weekly Cash Alert service.
You see yesterday, I recorded a video about the Hong Kong based Typhoon Nangka was unlikely to impact natural gas traders, who, if at all, have any short sales in any natural gas counter, were unlikely to be adversely impacted by Nangka because it was a level 8 typhoon unlike the level 10 typhoon Mangkhut which hit Hong Kong in 2018.
Also there were indications that Nangka was veering away from Hong Kong and it was not going to make a landfall. The only impact on Nangka would be heavy rains, very strong winds and the shutdown of schools collages and financial markets.
In spite of that, many of my subscribers would have got a surprise because I sent out an alert to square up our natural gas short position. A token position of no more than 10% exposure of the usual trade size because the natural gas trade was expected to span over a couple of expiries, taking advantage of the summer-winter pricing.
Now I want to explain to you why what happened, did happen. You see, the answer lies in the trading tutorial videos that you would have seen more than 6 months ago in the Weekly Cash Alert service platform.
If you refer to the stop loss segment you will see there are various types of stop losses that I use. One is a technical analysis based stop loss wherein a price point on the chart is used as an anchor point to enter and exit trades.
The other is financial stoploss wherein a certain amount of money is lost and the trade is closed. There are other stop losses as well. For example in an intraday basis, the ATP versus the LTP etc.
Now in this particular trade, what I did notice was that the previous trade in September in which we made a quick profit of more than 16% in shorting natural gas, was under threat of being lost. In spite of the fact that typhoon Nangka was unlikely to hit Hong Kong hard, prices in the evening of natural gas futures, started to rise against expectations.
Now probably the markets knew something more than what I did, and therefore, I was faced with a choice. Either stick to a system which I made myself for my subscribers or breach my system, take chances of deepening those losses even further and get out with an even steeper loss.
It would be highly illogical for a trader to make a rule then flout it himself. So when the loss was coming within a kissing distance of the previous profit, I decided to pull the plug and press the kill switch. Which is why we basically squared up even that token amount of trade that we has in natural gas futures and decided to exit.
Remember, the hurricane season in the US is extended to November. So there will be many more opportunities of getting in and getting out.
Is there a possibility of natural gas prices coming down immediately after we squared up our trade? Do remember that it managed to rise Rs 2 and 20 paise even after we squared our shorts. So is there a possibility that it might come down?
Yes it might. It might give you heart burn but a trading system is a trading system. A trader who breaches the rules made by himself will basically be trading illogically and that is what I did not want to do for my subscribers.
I hope this reasoning comes across a as discipling that we will follow even in our future trades that we initiate. Luckily as this trade exposure was extremely light, no more than 10% of what we would do normally, all we have lost is a little less than we earned in the previous trade.
Our financial year is still, net, in the gains and we still have a chance, a very good chance, to beat the returns of last year, which I will attempt as I have assured you many a time.
On this optimistic note, this is Vijay Bhambwani signing off for now till we meet again in my next video. Do take very good care of yourself, your health, your family, trades, and investments. Have a very profitable day. Signing off for now. Thank you for watching.
Stay safe and have a profitable trading day!
Warm regards,

Vijay L Bhambwani
Editor, Fast Profits Daily
Equitymaster Agora Research Private Limited (Research Analyst)
Recent Articles