An Update for Those Looking to Trade Crude Oil and Natural Gas
Oct 21, 2020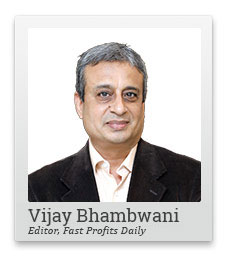 In my earlier videos, I updated you about the ongoing US hurricane season as being the busiest in 116 years...and how it was impacting our trades.
I have another update for you. This time, I'll cover both crude oil and natural gas.
I'll also tell you why our decision to exit our last trade prematurely was the right one.
In fact, I'll cover a lot of ground in this video - the latest hurricane epsilon, oil supplies from Norway and Libya, the situation between Russia and OPEC, and more!
I hope this video will give you a better idea of how prices of crude oil and natural gas will move.
Let me know your thoughts in the comments. I love your feedback.
Hi, this is Vijay Bhambwani here and I've hope you're watching the markets keenly, you're also able to earn good profits from your trades and my videos are helping you become better traders.
In this video, I have an update for energy traders with respect to the hurricane season in the United States, which I have in my earlier videos, updated you about as being the busiest in 116 years. Yes, that's right. 116 years.
So this hurricane season is particularly disruptive for the supply chain management and the pipeline and oil rigs in the US Gulf of Mexico on the eastern side. The United States actually gets 17% of its oil from this region and 5% of its natural gas from this region.
Which is why this hurricane season becomes all the more important for an oil and gas trader to watch out for and this is also the reason why I told my subscribers to exit from their short positions rather prematurely, as a matter of fact, abruptly after recording a video that the typhoon in Hong Kong was unlikely to disrupt gas prices. So although a lot of people got surprised, now here comes the reason.
SHOCKING: Ex-Swiss Investment Banker's Lucrative Income Generating Secret
Monday, a fresh hurricane has developed over the Atlantic Ocean called Hurricane Epsilon. Remember, the US Meteorological Department has run out of the English names of the alphabet, and therefore they are now resorting to Greek alphabet names. So the previous hurricane was Delta. Now this hurricane, which is expected to form over the next couple of days, has now been called Epsilon.
It formed over the Atlantic, like I said on Monday, and it's likely to reach Bermuda by Thursday night or Friday morning. As we speak, as I record this video on Tuesday night, it's moving a speed of 45 mph but, hey, we're talking about the weather here, and things can change very rapidly within hours. So direction, speed, etc can be extremely dynamic.
Now, it's supposed to reach Bermuda. It will then go over Cuba, the Yucatan Peninsula. It'll go over Jamaica, thrashing everything in its way, with extremely heavy rainfall and high degree of moisture and humidity.
Now, as we speak, it's unlikely to have any kind of significant damage like Hurricane Sally or Hurricane Delta created havoc in the recent weeks in the US which is why you see natural gas prices especially became suddenly buoyant and as a matter of fact, natural gas prices in the coming winter are expected to see prices is that we're not seen after 2018.
The winter of 2019 was, frankly, quite tepid in terms of natural gas prices, which is why I said natural gas was my favourite trade for 2020 when I recorded that video around November, saying prices should peak around Christmas and fall by the vernal equinox in March.
So this year I think natural gas prices are going to be a little more volatile, a little more disruptive and little more edgy, which means a little more challenging for the traders. Now this Epsilon is basically likely to go like I said over Bermuda, and only then will we have any kind of clarity about whether it's likely to impact the US too much.
As we speak, I think what it will basically do is create a lot of humidity and maybe very sharp rainfall. Well, in terms of far disruption to the prices of crude oil, I think natural gas is something we have talked about. The impeding winter, like I said, the closer you get to Christmas, the firmer natural gas prices are likely to be.
In terms of crude oil, I think there is a pull and push happening here. It's not as simple as natural gas, at least at this point in time, in this incident. The reason being that even though the United States derived 17% of its crude oil from the Eastern Gulf and disruptive hurricane season should have pushed prices higher, there is an overhang of oversupply in the oil markets.
Remember, Libyans are now pumping out almost quarter of a million barrels of crude oil a day, and Libya was out of the reckoning for a few months because of internal disturbances and their civil war. So the Libyan crude, which is of course of very high quality and sweet crude, is basically coming in at the rate of 200,000 to 250,000 barrels per day.
The OPEC plus, has decided to hike output starting from the first of January and barring Russia, which is doing a rethink because they're not very happy with oil prices being as low as US$ 40 a barrel sometimes even sinking below that, they are basically doing a rethink and might just trying to influence to kind of extend the output cuts.
Now, in addition to the people that I watch out for like I mentioned in my earlier videos, guys like Muqtada Al Sadar, Shakib Khalil, Bijan Namdar Zangeneh, Ali Al Naimi, Rafael Ramirez, I think we oil traders now seriously, seriously need to include the Alexander Novak who's the oil minister of Russia.
He is increasingly becoming a man to watch because he influences prices of crude just by his media statements alone. Now he is influencing OPEC not to raise crude oil output on first of January, but to take it easy because there are fears of a second wave of covid and that is likely to kind of curb oil demand.
Now if Novak has his way, crude oil prices should go up and disruption in the US hurricane season should actually add fuel to that fire but like I said, the Libyan oil coming into the market is an overhang and the crippling oil worker's strike in Norway, which knocked out almost 20 to 25% of Norwegian North Sea oil, the strike is now over, and Norway's output is back to normal.
So you again have a supply coming in from Norway, which is likely to add to the already oversupplied markets. The Iranians are again very keen to pump out more oil. So oil is going to have a pull and push. Hurricane season, disturbing supplies and oversupplied OPEC members wanting to export their guts out.
Net-net, I think crude oil has very limited upside, but it's natural gas, which is going to demand your attention because is going to have demand triggers coming in from the winter where is going to be used heavily for heating and there's also these hurricane season, which will end on 30th of November, which is far more extended than the previous years.
So keep your years to the ground. I am gonna be watching these two markets on your behalf, and as soon as there is a trade, I am gonna update you about this aspect of the energy markets.
On this promising note, I'll bid goodbye to you in this video till we meet again in my next. If you're watching this video on YouTube, let me remind you to click like on this video if you agree with what you just saw and heard.
In the comment section, do let me know what you think of this video and what you want me to record next. Also subscribe to my YouTube channel if you already haven't done so and let me reach out to fellow knowledge-based investors and traders by recommending my video to your family and friends.
Do take very good care of yourself, your health, your family, your friends, your investments, and trades. I wish you a very profitable day ahead. Vijay Bhambwani signing off for now. Thank you for watching my video.
Stay safe and have a profitable trading day!
Warm regards,

Vijay L Bhambwani
Editor, Fast Profits Daily
Equitymaster Agora Research Private Limited (Research Analyst)
Recent Articles