A New Profit Window Opens Today
Nov 11, 2021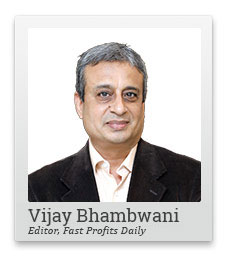 In my video on 16 July 2021, I told you about the Reserve Bank of India's new investment opportunity for the average retail investor in sovereign debt. The retail G-sec scheme of the RBI.
Well the Retail Direct Scheme has been launched by Prime Minister Modi today.
So should you take the plunge and invest in sovereign bonds of the government of India?
Find out all you need to know about this new profit opportunity in this video.
Let me know what you think in the comments. I love to hear from you.
Hello friends. This is Vijay Bhambwani and I hope my videos are helping you trade the markets better, invest in the markets better, and more importantly, understand the markets better.
Now, in this video I bring you a much promised update that I made to you on 16th of July 2021 in my video when I explained to you how the Reserve Bank of India had opened a new investment opportunity for the average retail trader to invest in sovereign debt, and that too without a middle man, deal directly with banks and other bond investors and traders, so that your execution cost, commissions that you pay to your bank or any broker through whom you're buying and selling bonds or investing in bonds, you would eliminate all the middle men, and therefore get a higher yield.
I am talking about retail G-sec scheme of the RBI. I assured you that I'll update you whenever the scheme is going to be launched. Your waiting period just ended because on Friday, the 12th of November 2021 the Honourable find Prime Minister, Mr Narendra Modi, is going to inaugurate this scheme and thereafter, you will be allowed to trade in the online trading system just as you trade any other equity share or derivative instrument on your cell phone or on your laptop or desktop.
The trading platform of the RBI is called and negotiated dealing system order matching segment, NDS-OMS. Now, like I told you, the RBI will charge you absolutely zero commissions for executing any trade. Your bonds that you buy directly will be held in a separate electronic holding account, just like you have shares in your demat account.
Now, this video on 16 July, to my very pleasant surprise, generated 68,000 views and higher. So I understand that my viewers are extremely interested in the fixed income segment. Friends, let me explain to you why the bond market and the fixed income segment is something that you should be very, very concerned about.
First of all, the bond market is the fountainhead or the source of all supply of money for other asset classes like equities, commodities, and currencies. So you can take the source of money likely because that decides what the other asset classes are going to do.
The other aspect is that sovereign bonds, bonds that a guaranteed either by the central government or by the state government do not default. So your money is lying absolutely safe. Of course for the required safety, you are sacrificing a little bit of yield because these bonds give you slightly lesser interest, as compared to corporate, private sector bonds. But then, hey, you get good sleep at night.
As a matter of fact, the highest amount of monetary allocation that I have in any segment is in the fixed income market. I'll explain to you the rationale why. The reason being that when you allocate a good amount of money in the bond market, ideally something that should typically take care of all your survival expenses. You will not be under pressure to act or to forgo any act, which is to do or not do something because money is lacking.
So as a trader, you will not square up your transactions because you needed that margin money to pay for your household expenses on the first of every month, you will not basically act under duress or distress and be forced to take decisions based on financial compulsions, and you will trade solely based on whether the profit target of your stock is reached or the stop loss has reached. So to that exchange, you are liberating yourself from the chains that might otherwise bind you.
Then, of course, for somebody like me who's a short term trader, the bond market, the sovereign debt, actually, sovereign bond market is absolute safety, and short term and day trading is absolute risk. So by allocating a great deal of money in the bond market and then taking the remaining smaller component of money in day trading wherein, of course, you're leveraged, so your leverage can be as high as 6 to 8 times in the commodities space, maybe even 15 times 18 times. So that is a big amount of exposure you're getting in the derivative segment. So that risk has to be compensated by safety.
So to that extent, what I'm doing is basically arriving at an equilibrium point wherein some amount of money is taking care of my living expenses, and the other amount of money is generating alpha or profits.
So, friends, I hope you're going to be availing of this service wherein you eliminate all middlemen and invest and trade directly in the G-sec or the government securities market, come this Friday, 12th of November 2021, and get a higher yield because you're not paying any cost, commissions, and charges to any middle man.
Here's to a great new opportunity. I wish you avail of this and make the most of it here on. On this cheerful note, my friends, I bid goodbye to you not before reminding you to click like on this video if you liked what you saw. Subscribe to my YouTube channel if you haven't already done so. Click on the bell icon to receive instant alerts about fresh videos being put up out here and good, bad or ugly, in the comments segment, I would love to hear from my viewers.
Also help me reach out to fellow like-minded investors and traders by referring my video to your family and friends. Thank you for your patience. I wish you have a very, very profitable day. Take care. Bye.
Warm regards,

Vijay L Bhambwani
Editor, Fast Profits Daily
Equitymaster Agora Research Private Limited (Research Analyst
Recent Articles