Trading Potatoes for Big Profits
Nov 18, 2019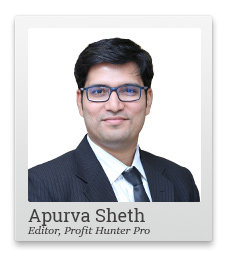 Hi,
This is Apurva Sheth.
Vijay asked me to talk to you today in the Fast Profits Daily.
I want to share with you a story about Vijay's unique trading exploits. It's a kind of story you will never hear anywhere else!
In the video, today...
Trading potatoes can make you good money...
...but only if you know what you're doing
How going against the crowd and sticking to your conviction can be very profitable
Enjoy the video!
Hi, I'm Apurva Sheth and today I'm going to talk about India's best trader now.
I met this trader way back in 2013. We're speaking at an event about farm commodities. He showed various techniques he used to trade farm commodities.
And I must say that I was truly impressed with whatever he showed us. Now one language sums up his entire trading technique, would be boots on the ground and eyes in the sky.
Yes, I'm sure that you must have heard these lines before. These lines are from none other than Vijay Bhambwani. You must have heard his videos during this week.
Now at this event he spoke about a couple of trades that he did recently and one of the trades which stood out was in potatoes!
Now West Bengal is our largest producer of potatoes. Now back in 2010, the cold storage owners who store potatoes were demanding higher prices.
But the West Bengal government was reluctant to give those prices. So what they did was they threw the potatoes on the street.
Naturally, the prices of potatoes shot up on the futures exchange and like all other traders, Vijay also bought potato futures contracts.
Now, against everyone's expectations, the potato futures prices started moving lower and nobody knew the reason for it until an ad from a chit fund company emerged in the local newspapers and that caught the market regulator's attention.
So the ad promised 100% returns to depositors. Now the market regulator took it very seriously and like all the normal legal procedures... it was ordered that the money which was invested was supposed to be withdrawn and deposited in an escrow account.
So the chit fund company started selling the potato futures contracts that they were holding and this drew prices to a sharply lower level. It went so low that they were at an absolutely irrational level.
A lot of traders were suffering heavy losses and they started covering their positions but Vijay took a different stand.
Instead of covering his short positions like all the other traders were doing, he decided to tour the local sabzi mandis in Mumbai.
Now potato prices were trading at a level of Rs 20 to Rs 22 per kg in Mumbai whereas on the futures exchanges, it was trading at around Rs 6, paise 50 per kg.
Now Vijay knew that this irrationally couldn't last for too long and ultimately the futures prices would revert to the spot prices which were trading at a very high level. So instead, of covering his positions Vijay decided to add on to his earlier existing long positions.
And this was the right decision that he took. Potato futures prices moved up as expected and Vijay exited from his positions at a huge, huge profit.
And that's the reason why I call him India's best reader. Vijay managed to close his position at a big profit where others were closing their positions at bigger losses.
So what was the reason behind this?
Vijay used his knowledge, experience, and intellect in the right way to trade potato futures.
And not only potatoes, Vijay trades each and every commodity ranging from gold, crude, silver, you name it and he has traded it. So this is just one among the many trades that Vijay has taken.
Now you could benefit from Vijay's insights too. I can say that I have benefited after interacting with him multiple times and I'm sure that you could benefit from interacting with him, too.
Now very shortly, Vijay will be conducting a weekly cash summit and here he will be revealing his strategies and techniques that he has been building up since the last 30 years!
So I recommend you look forward to it and don't miss a chance to listen to Vijay at this summit. So that's all from me for today.
Thanks a lot and have a nice day.
Warm regards,

Apurva Sheth
Editor, Profit Hunter Pro
Equitymaster Agora Research Private Limited (Research Analyst)
Recent Articles