How to Beat Algos, Dark Pools, and Vultures
Nov 19, 2020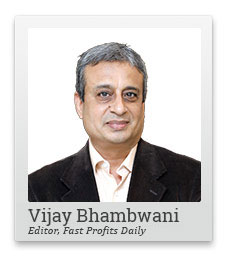 Today, I'm going to tackle an important aspect of trading.
Some of my viewers have asked me the following question
'I've enjoyed my trading but for the last couple of years, I have been noticing that algos are making trading a little difficult. How do we tackle this?'
This is exactly the kind of question that convinces me that my viewers are very serious traders.
I'm glad you have asked me this and, in this video, I'll tell you a simple way to beat algos, dark pools, and vulture traders.
Let me know what you think...
Hi, this is Vijay Bhambwani. I hope you're watching the markets, keeping your finger on the pulse of the markets, enjoying your trades, and I hope you're becoming better traders as we go along interacting via these videos, and as we keep sharing ideas, me through my videos and you through your comments.
I love hearing from you. Please keep your comments coming. These videos are for you and to help you become better traders. I'd love to hear whether we are doing the job right and whether you want something more that we can cover in these videos.
So, I'm going to tackle aspect of trading which some of my viewers have asked me either via my social media connection with them or through comments and emails that they basically have been interacting with me.
Learn: How to Potentially Accumulate Rs 7 Crore in Wealth Over the Long-term
The fact that you are asking me this kind of a question means that you have been trading for a while, you are somewhat of a serious trader, and how you plan to tackle this issue going forward. So this video, my dear friends, is for those traders who take their trading very, very seriously and who intend to put food on the table for their family using trading as their primary source of income.
So, obviously, as businessmen, we basically worry about what the competition is going to do to us and how it can harm us. In trading your competitors who you should be worried about are algo systems.
Algo systems are those computers software programs that basically take decisions of buying and selling based on certain criteria that the programmer has pre-set those conditions on a what if basis.
What if the price rises continuously for five successive ticks? Ticks would mean tick prices. If the price rises for five continuous ticks, buy, and after two ticks, sell. Now can you and me of course, as human beings, match the speed of software, which can be as fast as 10 million transactions in a second?
Before you and I can modify our bid or offer levels, you will see that somebody has already done one up on you, and before you're modified order can show up on your snap quote window, there is somebody else who has already modified the order and become the first seller of the first buyer.
These are primary signs of algo systems being present on that particular counter. Now the question that I have been asked is, 'Hey Vijay, I'm a serious trader. I've enjoyed my trading for but for the last couple of years have been noticing that algos are making trading a little difficult and therefore, my P&L or profit and loss account from trading, has compressed a little. How do we tackle this?'
So in this video we gonna cover is a critical aspect of how to encounter these algos and take a protective action and still not let your P&L suffer.
You know, as an Indian, have learned a lot in life lessons due to sayings, ancient wisdom being passed on from elders to the younger generation and sitting in conversation in large family gatherings and some of these parables and sayings, and old storeys that one hears, one learns life lessons.
One of the things that I have heard many a time is, of course, this is ancient wisdom being passed on. It need not be my point of view. So if there is anyone in this category of people watching this video, it's not personal.
So the old saying goes policewalon se ne dosti achhi na dushmani. Vakilon se door rehna. Doctor se door rehna. Stay away from judges. Don't be friends or enemies with these four finds of people.
I have nothing against them but like I said, these are just dining table conversations that I have heard over the years from elders.
Now what is you don't really want to be friends with these guys but what is these guys, assuming they're males, are married obviously to females and the wives of these guys are your rakhi sisters. Do you have anything to worry about from your local neighbourhood thugs, from pickpockets, or a local bully?
I don't think so. Why? Because you've got these four kinds of very powerful guys watching over your back, and everybody knows their wives are tying rakhi to you, which means you are their brother. Now, when you are the brother in law of a very powerful man, nobody wants to mess with you.
What has this saying, got to do with fighting of algo systems?
Everything. everything. There's an old saying amongst traders and, for that matter, any category of people. If you sit and think long enough, rationally, of course, there is a solution to every problem and if you think right, there is a possibility that we can think our way out of trouble.
What are we? You and me? We are trades and what do we do? We are brain warriors. We fight battles with our ideas. We basically see the bid and offer, bid and offer. Should we buy or sell? Buy or sell?
We fill gaps between the prices, depending on whether the gap is filled on the buy side or the sell side, where we get our orders filled and executed and that's how we make a money.
So when we fight with our brains and with our ideas, why can't we basically come up with solutions to this problem using our brains? So I am sharing my world view of how I tackle this issue. Feel free to defer. You have the comments section. Bouquets, brick backs, anything, and everything is par for the course and welcome.
So what I do is I use the philosophy of tying a rakhi to the wife of a very powerful man or getting a rakhi tied from a very powerful man's wife. This powerful man is the government of India.
You can't have anybody bigger than big brother. So what do you do? You trade in PSU stocks.
Dark pools of vulture traders. As the name vulture suggests, the vulture is a bird of prey, it attacks a weak, injured or a dying animal and feasts on the flesh, knowing fully well that the animal of prey is too weak to fight back. Now there are traders who use sheer money, muscle power to hammer prices down and then cover them at a profit and then the price comes up. These are vulture traders.
Dark pools are even more dangerous. If you Google search it, you will find ample evidence that dark pools and vulture traders are the reality of the day and if you think algos are the only guys who he should worry about, wake up. Smell the coffee and just think about how many adverse forces you're actually fighting day by day.
So there are three threats, not just algos, but vulture traders and dark pools. The only protection that I've found is I trade in PSU stocks, knowing fully well that if you mess around with the government of India. You gonna get a khaki coloured envelope coming from the government of India, which will be a love letter to make yourself present at so in so time and so in so government office explaining why you're fooling around with public property.
The notional owner of all PSU companies is the president of India and many of fooling around those stocks, you're basically taking a direct confrontation with the president. You want to do that? I don't think so. Which is why I love PSU stocks, of course as a day trader and I want to be on the right side of the market so that I can put food on the table for my family.
I know a lot of people who in our dining table conversations in the club where we go out to the bar sometimes, and I hang out with people, fellow traders, they turned their nose up in, say, Vijay, come up with something better. PSU stocks?
I tell them, look, there are no dark pools, no vulture traders and no algos in PSUs. Now what? I make better trading profits than you do. My P&L even if I trade PSU stocks is better than you. What you want? Do you want the glamour? Or do you want the money? Give me the money any time. I'll happily be an anonymous unknown, another face in the crowd guy.
But pockets full of cash. Rather than be glamorous, have a fan following, people asking me for autographs but having empty pockets and no bank balance.
So I'd rather be the stuff that solid stuff is made of. I don't want to be a gas bag and even though PU stocks may not really be your glamour boys, and they may not really fulfil your idea of Wolf of Wall Street kind of luxurious living, I don't really care. I am here to get the job done, which is to make money and take it home.
So friends, this is my way, I've skirted around with algos, dark pools, and vulture traders. Feel free to share your experiences in the comments section and if you're watching this video on YouTube, I'd request you to click on the like button, subscribe to my YouTube channel if you haven't already done so. Click on the bell icon so you get alerts for fresh videos whenever they uploaded there.
Also let me reach out to fellow like-minded traders who believe in knowledge based investments and trade by referring my video to your family and friends. Do take very good care of yourself, your health, your family, your investments, and trades. Have a very, very profitable day in the markets.
Vijay Bhambwani signing off for now. Thank you for watching my videos. Take care. Bye.
Warm regards,

Vijay L Bhambwani
Editor, Fast Profits Daily
Equitymaster Agora Research Private Limited (Research Analyst)
Recent Articles