How We Made 12.68% in One Overnight Trade
Nov 20, 2019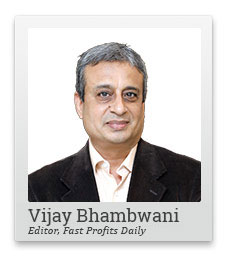 Hi this is Vijay,
Today, I want to share the secret behind a recent winning trade.
Trading against the market requires a huge amount of conviction, courage, and of course, confidence of having done your homework well.
You will find all this in the trade I describe in today's video...
We opened a trade on 24 September and closed it the next day...
...with gains of 12.68%.
What it takes to bet against the crowd and win big!
Enjoy the video!
Hi,
This is Vijay Bhambwani and today, I'm going to talk about why I made out a particular recommendation, how it was closed successfully and profitably, and what were the key takeaways from the entire trade itself.
So, on 14 September 2019, the Saudi Aramco facilities at Abqaiq and Khurais were hit by drones. It was a Saturday and expectedly, on Monday, crude oil prices flared up, open with a gap up on the Multi Commodity Exchange in India to the extent of 10%, rising another 2%, 2.5% and picked out at 12.5% gains over Friday's close.
Here was crude oil, which hadn't flared up on supply side constraints and if you were to have switched on your television set and watched the stock market related channels, if you would've opened the pink papers or gone online, you would have heard or read scary statements like, Is the world running out of oil? I thought these statements were completely misinformed and out of context.
Trading, and many a times, trading against the market, requires a huge amount of conviction, courage, and, of course, confidence of having done your homework well.
A little bit of cursory digging around, told me that these two facilities, the Abqaiq and the Khurais, were erstwhile oil fields.
They had reached depletion stage and they had been on EOR or enhanced oil recovery methods since decades.
So, it would be pumping in steam to push out oil and gas or even dropping in detergents with steam, so that oil starts foaming up.
But these are signs that the oil wells were depleted and any attacks on these oil fields would not have disrupted Saudi Aramco significantly.
Secondly, since these were depleted oil fields, the facilities here were of oil refineries, not of oil drilling.
So, what had been hit was refining capacity, not the drilling capacity. It's like the world going into a panic just because a parking lot of a factory was damaged rather than the factory itself being damaged.
I thought, in my humble opinion, the media was misinformed. It was time to basically go against the flow and even call the bluff off the market. So, I recommended a short sell to my subscribers of the Weekly Cash Alert service.
Within a few trading sessions, oil prices fell. Now we're gonna take a look at why.
The world immediately realised that what was hit was not oil drilling capacity but oil refining capacity and like I mentioned in my other videos, Sverdrup of Norway, had already announced putting online, within the next two or three months, their oil well in Norway, which would pump out a minimum of 450,000 barrels of oil per day.
And let's also not forget that OPEC, since at least 10 quarters, have been systematically pushing for production cuts, which means the world was not running out of oil. There was enough oil sloshing around in the markets at the well head and the exporting countries were actually subduing the output so as to keep the price buoyant.
All it needed was hypothetically, to open the taps and oil would start gushing again. So it was not a question of a supply side constraint but it was a refining problem and we all know that the damaged refinery might take a little time and definitely expense, but it can be brought back on stream pretty rapidly, which is what the Saudis did in under three weeks.
And as soon as the market realised its mistakes, the oil prices fell as fast as they rose and my subscribers went laughing all the way to the bank.
Now this was the underlying reason why I recommended this trade. The key takeaway is, like the British poem, if everybody around you is losing their head and you keep your head around your shoulders, you'll be a man someday my son.
This is what we did in this crude oil trade. We did not lose our cool. We basically dug below the surface under the headlines of the mainstream media. We realised they were wrong and we realised the market price was a bluff.
We called the bluff.
This is a high-risk strategy. I absolutely agree. It could have taken an N number of days of waiting before the price corrected but I was betting that the world was flush with oil on the price was basically mispriced. We were hoping for an equilibrium to return, which it did.
This was the underlying reason why I recommended that trade.
So, this is Vijay Bhambwani signing off for now until we meet again.
Thank you.
Warm regards,

Vijay L Bhambwani
Editor, Fast Profits Daily
Equitymaster Agora Research Private Limited (Research Analyst)
Recent Articles