My Best Trading Recommendation of the Year
Nov 22, 2019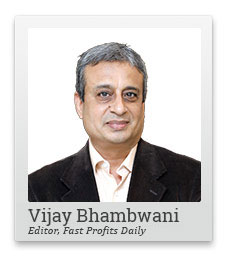 Hi this is Vijay,
Today, I want to share a recommendation I made back in June - two recommendations, actually.
One went up 21% and the other went up 29%.
These are returns which an average trader would feel happy about.
And I'm still bullish on them.
In today's video...
The one asset class (and the two assets) I'm most bullish on.
The four reasons why I made this recommendation.
What I expect going into 2020.
Enjoy!
Also, here are some additional videos you will find useful.
Hi,
This is Vijay Bhambwani and I'm back again with you to talk about gold and silver that I recommended in the Weekly Cash Alert.
I really enjoyed making out this recommendation and I remember doing a lot of videos for you, where we talked about how silver was a better bet than gold and how not to get cheated while buying silver, how do you go about buying gold, and from where.
That said, in June of 2019, I went out and recommended buying physical gold at approximately Rs 32,500 which went all the way up to Rs 39,699 before settling down at the current level of Rs 38,000 from a peak 21% return, we are now at 18% return on capital invested from June to November, that is almost five months.
Silver has been somewhat of a more volatile ride but then it has had its moments of pleasure. I recommended silver at Rs 38,500 approximately. It saw Rs 51,500 in September and is currently placed at Rs 43,500. So from a peak return of approximately 29%, you are now sitting with 15% appreciation in approximately five months.
These are returns which an average trader would feel happy about.
Let's go into the nitty gritty of why these trades were recommended, what was the rationale behind it, and how we can use this to basically generate cash in the future which is more important because not only do I want to give you a fish, I also want to teach you how to catch a fish.
You see, it was no coincidence that the recommendations in bullion was given in June. From the second or third week of June onwards, starts the hurricane season on the East Coast of America.
Typically speaking, crude oil prices tend to rise during the hurricane season, which means inflation is expected to go up and higher inflation is always like mother's milk or a bull market for bullion.
So that was factor number one.
Factor number two. Suddenly, prices started to go up with extremely, relatively of course, high volumes and open interest expansion.
That was also a period when Germany and United Kingdom, which are the largest and the second largest economies in Europe respectively, suddenly started to post a huge amount of deceleration in their economic activity.
And let us not forget the negative bond yields.
More than US$ 15 trillion worth of investments in bonds are now giving you negative yields or negative rates of return. You're actually paying the government to park your money there and in the case of the German bund, its seven years. In the case of other benchmark bonds, for 10 years.
Imagine having to lock in your funds for 10 years and not receive anything. On the contrary, paying to park your funds there.
Now, this was a perfect set up to buy gold and silver. This was my reason number two.
Reason number three. The US and the Chinese started saber rattling in absolute earnest. So, trade war worries actually rattled the nerves of financial asset class investors.
Now, financial assets are typically highly volatile and are high beta compared to bullion, which told me that there would be a flight of capital out of financial assets into bullion and bullion is somewhat of a safe haven when it comes to parking your funds.
It's more a store of value because it does not generate any kind of income on it by way of interest or dividends. There you park your funds only for capital appreciation. So, this was a third case of why I recommended bullion.
The fourth case was Saudi Aramco's IPO was now crystallising. We did not know the absolute or the exact date at which the IPO would be launched back then in June but it looked like the IPO was approaching, which meant that the Saudis would kind of ensure higher crude oil prices, which in turn meant inflation would spike up and therefore both gold and silver would start to outperform other asset classes.
Now, this was my fourth reason why gold and silver were recommended. The other videos, I have given out reasons why gold and silver would make eminent sense was because I was expecting the rupee to depreciate against the dollar and my expectations have been proved as correct by the market, which is the rupee is currently poised at 71.70 approximately. Back then, we were looking at sub 70 levels.
So, there has been an approximate 2% erosion in the rupee value in the time period, which adds to the capital appreciation in bullion. Remember gold and silver are basically quoted on the MCX based on overseas price discovery and factored for the rupee dollar peg.
So even if the price in dollar terms is constant, if the rupee depreciates against the dollar, the price of gold in the MCX appreciates, which is what I was betting on and my hypothesis was justified by the markets.
What do we expect in the immediate future?
I would expect over a period of time, running up to March 2020, the rupee to decline versus the dollar and this is something that I discussed with Rahul and Sarit in the podcast.
I'm expecting the October 2018 highs of the USDINR at something like 74 odd levels, in the next 3 to 5 months' time frame, which means that even if gold and silver prices were to remain constant in the overseas markets, I would expect the domestic Indian prices to appreciate faster.
Should you hold onto golden silver? Yes, you should.
As a matter of fact, I have recommended booking part profits on two occasions in the recent past.
In the first occasion, I recommended booking out 10 to 15% and when the gold disclosure scheme was announced by the government or actually proposed by the government, I recommended knocking out another 15 to 20% of your holdings and gold and silver prices have declined after you have booked profits, which means your residual positions, the average acquisition cost, has actually come down lower, and you're sitting on steeper profits.
If it all gold prices were to decline and you were required to buy again, your actual holding on price would have been significant lower than the market.
I think you should hold on to your physical, gold and silver investments and at the appropriate level, I would recommend you enhance your stake in both these metals.
I will do a separate video as and when time demands and the price justifies it. Till then, I will bid adieu.
Till we meet again shortly, this is Vijay Bhambwani signing of for now.
But do not forget to join me for my summit on 26th November at 5 p.m. where I'm gonna share with you, many more such cutting edge ideas, so that you can take money out of your trading terminal and put it in your pocket.
Don't forget to tune in 5 p.m. 26 November. See you there.
Warm regards,

Vijay L Bhambwani
Editor, Fast Profits Daily
Equitymaster Agora Research Private Limited (Research Analyst)
Recent Articles