Momentum Trading Versus Contrarian Trading: Which One is Right for You?
Nov 27, 2019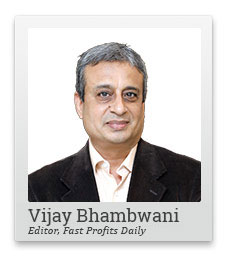 Hi,
This is Vijay Bhambwani.
First, I would like to thank all who joined me yesterday, at the Weekly Cash Summit. You made it a truly, historic event!
Today, I want to talk to you about an important aspect of trading which doesn't get the attention it deserves.
Momentum v/s Contrarian
Can you make fast profits with both these styles of trading?
In this video...
What are the key differences between these 2 popular trading styles.
One is riskier than the other, but it can give higher profits. Which one is it?
Which trading style to choose based on your personality.
I hope you enjoy today's video!
Hi,
This is Vijay Bhambwani.
I'm back again with you to talk about an aspect of trading that concerns us all; whether you should follow the momentum style of trading or you should go for contrary in style of trading. Both these are as different as chalk and cheese.
Momentum style of trading is where you go with the flow, follow the money trail, ride the tail of the money, make some profits, get off the bus before it stops moving. You could be an intraday trader. You could be a swing trader or you could be a momentum based investor. You're basically going with the trend.
Now, typically speaking, going with the flow gives you money relatively faster. So the returns are faster.
Whereas contrarian style of trading is where something is rising and you're selling it or short selling it, or alternately, something is falling and you're going long or buying it in the expectation that ultimately it is your calculation which will prevail and be proved correct.
As you would have guessed by now, contrarian style of investment or trading takes a while because the markets can go against you for fairly prolonged periods of time.
Provided you are right, in the end ultimately, you will take home bigger amounts of profits but till the trade is open, you will be nursing the trade, footing out payments towards mark to market notional losses, span margins, and any ad hoc margins imposed by the exchanges.
So to that extent, momentum based trading is not really as capital intensive as contrarian trading is and contrarian trading, on the other hand, is A, for the mentally tough trader. and B, deep pocketed cash rich cash flush trader.
Within momentum style of trading again, there are two ways you can aim to make a hypothetical figure of Rs 5,000.
A, buy 500 shares, wait for a Rs 10 move, and make Rs 5,000.
B, buy 5,000 shares, wait for a Re 1 move, and then make Rs 5,000.
Here again, these two are as different as chalk and cheese. In the exposure that you're taking in 500 shares, your stress levels are much, much lower. Your risk may also be relatively lower.
When you're trading 5,000 shares for a Re 1 gain, you will be like a cat on a hot tin roof. You'll be nervous. Any adverse price movement will basically start making you perspire behind the years.
You would need to know which kind of a market it ongoingly is before you can trade any one of these two techniques.
In a trending market, you want to go with 500 shares with a Rs 10 gain. In a non-trending, or a chicken market, it will force you to take bigger exposure to earn the same amount of money.
So 'Alpha' or absolute profits, are a little more difficult to get in a non-trending market.
Let's come to contrary in investing.
You think the prices are mispriced. Things are completely out of whack. They should not be so.
You expect the price to return back to the mean, or what is known as the statistical mean, a central point, an equilibrium level, and your betting against the price at that point in time, expecting it to revert back to the mean, where if you're long, you liquidate longs, or if you're short, you will cover your shots.
Do you remember the trade that I recommended after Saudi Aramco's drone attacks in my YouTube video?
I recommended a sell quoting that this was not an oil well problem, but an oil refining problem, and we were proved right. We call the markets bluff. We said that the price was mispriced and therefore should return back to equilibrium.
But hey, this was an absolutely difficult trade for me to give out on the public domain. I really went through a lot of perspiration before giving out that video to you because I knew that prices could stay out of whack for a fairly long period of time.
Now, from a trader's perspective, what does this style of trading demand from you?
Number one, you need to be completely, completely icy cool, nerves of steel, and a person who doesn't really get shaken up very easily, which means you cannot be faint hearted, you cannot be nervous, and you should not scare easily.
If you are tenacious in your mind and body, then contrarian style of trading may just suit you fine.
If it all, you're a nervous kind of a person who doesn't like excessive risk, please do not even attempt contrarian trades.
Trading is, in a sense, a journey of self-discovery.
A trader will make more money provided he or she tries to enter trades which are more suited to his or her personality. If you're trying to be something that you are not, the results are not likely to be right.
So determine what kind of a person you really are. Do you fall into the timid category, or do you fall into the gutsy category and then start to take bets on the market, either in the momentum front, or on the contrarian trade front.
Which one of these is right and which one of them is wrong?
Hey, there's no easy answer to that because there is no such thing as right and wrong. Do whatever suits you. Do whatever that gives you results.
As the Arabs say, 'praise be to that which strengthens' and to us traders, the only thing that strengthens, is profits.
Till we meet again, this is Vijay Bhambwani signing off for now.
Do not forget to click like on this video if you're watching it on YouTube.
Please subscribe to my YouTube channel. Feel free to share this video with your family and friends and do let me know in the comments section, what you think about this video and if there are any other topics that you would like me to shoot more videos in the future for you.
See you again.
Bye.
Warm regards,

Vijay L Bhambwani
Editor, Fast Profits Daily
Equitymaster Agora Research Private Limited (Research Analyst)
Recent Articles