Trading Profits in December
Dec 8, 2020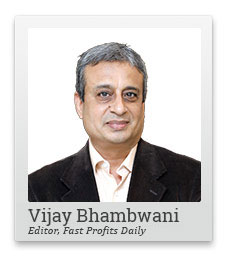 December is usually a good month for the benchmark stock market indices.
But it is not necessarily a good month for traders.
You see, liquidity tends to decrease in this month due to the holidays in the western world. That means prices can move in an exaggerated manner.
Veteran traders know how to profit from this. They have been doing it every December, every year.
In this video, I'll tell you what it is and how you can profit from it too.
Hi, this is Vijay Bhambwani. I hope you're enjoying your trading in the markets, and the markets are rewarding you well for the risk that you're taking and the efforts that you're putting in.
Now, in this video, I want to discuss the cyclicality of the markets and how to make money in December.
Now, before you start thinking what's so special about December, let me assure you that the markets have a tone, tenor, and texture of its own, which is unique across different months.
Now you ask yourself this question. Can you actually where the woollen clothes that you're wearing today, depending on which part of the country that you're situated in, can you, were these clothes in the month of May?
FREE Event: The Great Indian Wealth Project
The kind of foods that you're eating in the extreme winter, the peak of winter in December, can you actually eat that same food without giving yourself a stomach upset in the peak of summer?
I don't think so. So can you actually do what you did in terms of trading in the month of November and expect to make profits in December? I don't think so either.
What's so different about December? So let me Just recap. If you are a subscriber of the Weekly Cash Alert service or the Fast Profits Report, you would have got a book it call the Weekly Cash Blueprint (Cash Calendar) where I have split the year to 12 calendar months and I've told you what is different amount each calendar month, which commodity to trade and what should be expected? I am going to build upon that.
If you go back in this playlist and scroll down approximately a couple of quarters in December 2019, I had recorded a video as to how quarter ending and calendar year endings are a little different from any other month.
Now FIIs follow the calendar year as their financial year, which means that December ending is also the financial year ending. For the Indian domestic mutual fund industry, it's the third quarter ending because we follow the 1st of April to 31st March system of financial accounting.
Now the FIIs will want a bullish market. The domestic investment institutions, the Indian mutual funds, will also want a bullish market. So this they will support the market that is almost a given but typically speaking, there are some trades of December, which make it different.
The FII fund managers normally taper off their market participation around 18th to 28th of December. It could be a few days here and there, and let's not forget this is the year of the pandemic. So maybe the fund managers may not go to their parent countries as proactively as they were earlier.
But typically speaking, the fund manager has to report back to the head office in his own country, and flights now are flying between one country and the other. So the exodus, the temporary exodus of the FII fund manager to the parent country to settle the books of accounts claim his performance bonus, which is in millions of dollars, by the way, is going to happen.
As participants in the market with a huge chunk of trading and open interest in terms of their exposure in the market is concerned, when these traders are absent from the market, there is a likelihood of volumes falling.
Now this is why your trading style needs to shift. It needs to adapt. Now there are two ways you can make Rs 5,000 a day. You get either buy 500 shares and wait for a Rs 10 price move or buy 5,000 shares and wait for a Re 1 price move.
Now traded turnover is basically going down. Markets are going to become relatively, I'm using the word relatively here, markets are going to become a relatively illiquid.
Which means a little bit of a nudge in up or down direction, and prices will fly exaggeratedly on poor volumes. So this is a time when traders should play on small volumes and wait for bigger price movements.
This is called, High Beta High Impetus Trading. This is something that experienced traders, veterans in the market know very well. There are times when you have to take 5,000 shares exposure and wait for Re 1 and there are times you have to take only 500 shares exposure and wait for a Rs 10 move.
The trick to succeeding in the markets is to know correctly as to which technique to use. When this is what my Cash Calendar is all about. This is district knowledge from 34 years of trading, which I have accumulated and it is this kind of thinking with a 360 degree worldview that gives a veteran successful trader his profitable trades.
Learn to be savvy, think for yourself, and be very, very discerning who you allow to influence your thought process because we traders are brain warriors. We win and lose with our ideas.
On this note, I bid goodbye to you, not before reminding you to click like on this video if you're watching it on YouTube. Don't forget to subscribe to my channel if you haven't already done so. Click on the bell icon. In the comments section, do let me know what you think of this video and what you would want me to record in my next.
Also helped me reach out to fellow like-minded traders by referring my video to your family and friends. I hope you're staying well, taking care of your health, your family, your investments, and trades.
Have a very, very profitable day ahead. Vijay Bhambwani signing off for now. Thank you for watching.
Warm regards,

Vijay L Bhambwani
Editor, Fast Profits Daily
Equitymaster Agora Research Private Limited (Research Analyst)
PS: I was live yesterday at the Cash Calendar Summit. Watch the video here.
Recent Articles