Silver ETFs: A Shiny New Investment
Dec 8, 2021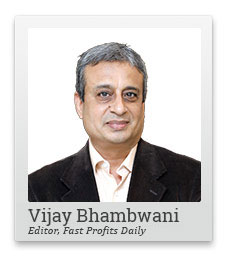 Silver ETFs will soon be a reality in the Indian market.
It took a very long time but it's finally happening. Three mutual funds are getting ready to launch their silver ETFs.
So should you invest in this shiny new investment?
In this video, I'll break down this investment and tell you what I think you should do.
Let me know in the comments what you think about silver ETFs.
Hello friends, this is Vijay Bhambwani here. I'm back in this video to talk about a new investment opportunity that I had talked to you about in an earlier video dated eighth of October 2021. Yes, I am talking about the silver ETFs, which are now becoming a very rapid reality in the Indian equity markets.
So far, Indian investors did not really have too much of a choice when it came to a bullion ETF because you only had gold ETFs so far, and for more than a decade and a half, at conferences, at meetings, at ideation sessions, I used to ask a lot of people at the MCX, NSE, and SEBI etc as to when the silver ETFs we're going to be launched and nobody really had a concrete timeline.
Watch Now: India's Third Giant Leap
Guess what? In October, when I made that video, it was because SEBI announced the permission in principle to the mutual funds to launch the ETF and now three mutual funds have actually gone ahead and applied to the SEBI for these ETFs and the list is led by Aditya Birla Sunlife, Nippon India, and Mirae Asset. Here, Nippon India is going to have a silver ETF as well as a fund of funds.
So what are going to be in the semantics, whether you should invest or not, and more importantly, since I practise the 360-degree worldview of financial markets, why you should invest in these silver ETFs?
You see in my videos on gold, I have very clearly given a preference to physical purchases in gold and now I am talking about a silver ETF. Why?
So the difference here is when you go to Zaveri Bazaar and you try to buy and sell gold, the difference between the buy price and the sell price, if you go to the right guys, the wholesalers and reputed Padis, Padis are traditional shops or wholesalers who buy and sell gold from you, the difference between the bid and the offer, could be as small as Rs 120 to maybe Rs 150 per 10 grams, which is actually very small. If you're paying more than this, you're probably over paying.
The unfortunate part about silver is that the difference between buy and the sell price per kilo, now, do remember I'm talking about per kilo in Indian rupees, it could start from Rs 1,200 per kilo and go all the way up to Rs 2,500 a kilo depending on the market volatility.
Now that's a lot of money, a lot of money, which is why investing in a silver ETF could actually make more sense because when you buy and sell, remember, your profits are not booked till you haven't sold and the money has come to your bank, so when you buy and sell the bid and the offer price, the buying and the selling price, difference of 1,200 to 2,500 can actually be crippling. And then in the physical space in silver, you would have to pay GST, which would be lost to you. As an unregistered dealer, you don't have a GST number, etc, you would be paying that out of pocket.
In ETFs that problem does not arise at all and then I am going to get you up to speed about the semantics of this investment, how the silver ETFs are going to work, and what amount of your capital you should ideally, ideally put in silver.
So now is this silver ETF completely safe? I think yes, because just like the gold ETFs, these mutual funds will be required by law to appoint a custodian where the physical stock of silver will be stored equivalent to the amount of silver ETFs that they have issued to the public at large. So each and every gram, each and every kilo of silver that you buy, is backed by physical delivery and to that extent you are safe.
What will be the purity of that silver and in what denomination? Now the standard 30 kg bar is what will be held in physical. Remember, you and I as retail investors, might prefer a one kg bar, but these guys will be holding tonnes and tonnes of silver. So they will prefer 30 kg bars in purity of 99.90, purity 99.90% purity, which will conform to the London Bullion Merchants Association purity standards. Now, this is the best kind of purity that a silver can basically provide.
Will all the money that you put him in the silver ETFs invested in physical silver? No. And what are the implications of all the money not being put in the ETFs. Now allow me to explain.
Some amount of money that you give to the mutual funds in in the ETF component will be put in debt paper. Debt paper means government paper, bonds, treasury bills, etc, ranging from 14 day maturity to maybe even longer term bonds.
Why is this? So as to meet redemption pressures, if any. If people want to pull money out of the silver ETF, they will be a paid back by liquidating some amount of debt instruments and not touch that physical silver.
10% of the corpus will be set aside for trading in commodity derivatives. Now, maybe the fund manager at some point in time might feel that silver is likely to go down. Now rather than sell physical silver and incur a lot of expenses and delivery charges, etcetera, etcetera, the fund manager could simply go and short sell that silver in the commodity exchange. So for that purpose, either going long or going short, 10% of that corpus will be set aside for trading.
Now what will be the impact of setting aside this corpus for trading? My experience with gold ETFs is that one of the many reasons, or one of the few reasons rather why gold ETFs stray at a discount to physical gold is because the market says, hey, the fund manager has been given a certain amount of leeway to trade in gold commodity derivatives, and it is not necessary that each and every transaction results in a profit. There could also be a loss. So let us assume a certain amount of money might be lost and therefore the NAV of gold ETFs is somewhat lower than the physical price of gold.
But it does not mean that your appreciation will not be as good as physical gold. That same discount will apply whenever the price is going up or down, so a physical gold is going up by 3%. Remain assured, your ETF will also move almost, I'm, sing almost, in lockstep. So either it will go up by 2.8% 2.9% if the physical price goes up by 3% or it might go to 3.1% when physical is rising by 3%. It will be more or less in lockstep.
But I'm telling you the reason why there could be a small discount. Now you should not get alarmed about this because all the money is not invested in silver and therefore the market is basically predicting or making leeway for some potential loss. Now, as an investor will you incur any charges for investing in the silver ETF? The answer is yes.
As the first time investor investing in a new fund offer or NFO, if you are investing rupees 10,000 or higher, you will be paying Rs 150 as an initial charge. For retail investors investing less than Rs 10,000 that Rs 150 will not have to be paid. So the smaller guys have been taken care of and it's been seen to it that they do not pay these charges.
Now what will be the expense ratio? We all as mature investors want to know how much of our capital will go away towards providing for fund expenses or enterprise expenses, salaries, electricity bills, transport charges, etcetera, etcetera. As per SEBI, silver ETFs will not be allowed to charge more than 1% of the asset under management or AUM as expensive ratio. So it is a fairly low cost instrument.
If it had been a very actively traded fund, which many of these equity mutual funds are, because the fund manager keeps buying and selling a lot, there are execution costs, commissions, taxes, and other charges, the expense ratio can be higher. So in this case, the expense ratio will be 1%.
Now, should you invest in silver ETFs? I have in the beginning of this video told you very categorically, yes, you should and you should also refer back to the eighth of October video that I have already recorded for further details.
How much money should you allocate to silver? Now, if it all you have Rs 100 to invest in the market, I think depending on your risk appetite you should set aside 15% to 20% of your corpus for bullion investment.
Now, assuming that you are segregating, say 20%, hypothetically, 20% of your corpus towards bullion. Off that 20% a minimum of 40% should be towards silver. Now let me illustrate to you in rupee terms. Supposing you have Rs 100 to invest at least 15 to 20 rupees out of the 100 should go in bullion because I'm expecting inflation to go up from 2022 onwards.
Now out of that Rs 20 you should invest at least Rs 8 if not higher in silver and the remaining in gold. The problem with silver is that the price tends to be a little more volatile and gold and therefore people tend to allocate a lower amount in silver.
But believe me, silver being a poor man's gold, I think the possibility of silver being a better hedge against inflation is better than gold, for the simple reason that I have told you in my earlier videos on silver, silver is not only a store of value and a semi-precious metal, but it is also an industrial metal.
You cannot have electric vehicles, you cannot have 5G technology, you cannot have photovoltaic cells to make solar power without silver. So yes, net-net, I think you should go ahead with this shiny new investment, and I believe it will be just a couple of weeks before these new fund offers will be available for you to subscribe.
I hope you have a profitable investment in silver. Thank you for your patience. This is Vijay Bhambwani signing off for now, not before reminding you to click like on this video if you liked what you saw.
Subscribe to my YouTube channel if you haven't already done so. Click on the bell icon to receive instant alerts about fresh videos being put up out here. In the comments section good, bad or ugly, I'd love to hear from my viewers and help me reach out to fellow like-minded investors and traders by referring my video to your family and friends.
Thank you for watching this video. Take care. Bye.
Warm regards,

Vijay L Bhambwani
Editor, Fast Profits Daily
Equitymaster Agora Research Private Limited (Research Analyst
Recent Articles