Gold 60,000 & Silver 75,000 in 2021
Dec 10, 2020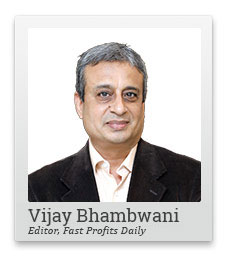 In this video, I'm going to share my view on gold and silver for the coming year.
As you may have guessed from the title, I remain positive on bullion.
I know that some of you may not be as bullish as me after the recent fall in gold and silver prices.
I assure you, I have very good reasons for staying positive on these assets.
In this video, I'll tell you why.
Let me know your thoughts on gold and silver prices in the comments.
Hi, this is Vijay Bhambwani here, and I hope you're enjoying your trades in the market and I also hope fervently that I have been able to add value to your knowledge and systems which help you make more money.
Now, in this video, I am going to address a question which I am sure most of my viewers of my videos will have as top of the mind recall. What is the outlook for bullion gold and silver in the calendar year 2021?
What are my views? What are my expectations for all their worth and what they count? Now I am going to offer you my two pennies on where I think gold and silver are headed in 2021. I'll sum it up and then, of course, being a 360 degree analyst of the market, I'll also provide the why.
FREE Event: The Great Indian Wealth Project
First of all, where are they headed? One simple word: up. Up, Up, Up. Now, the why.
I agree that higher risk asset classes like equities and other financial paper assets are rising because of increasing amount of stimulus. There's a lot of money chasing Alpha. Alpha is absolute profits looking for turns, even if it means you overlook their risk.
I agree that in this scenario of excessive amount of free money, lying out there looking for alpha, gold and silver might not, in the minds of certain people, receive as much attention and safe havens. I would beg to differ. I have slightly different views out there.
The biggest players in the markets are hedge funds, and there are many respected hedge fund managers out there who I've observed since many years, if not decades, who are sensible enough and they have been vociferous. They have been open about it in their interviews in the mainstream and social media above the fact that they don't mind buying risky assets but at the back of their mind somewhere, there is that element of tail risk.
Now, tail risk is a fat tail event, which may be low probability but something that you plan for. So if you're buying equities aggressively, and you're chasing the prices upwards, in the back of your mind, you must always have that small window open to admit that what you are doing, may just wind up being wrong.
So hey, how do you take preventive action, and how do you take corrective action more importantly? You hedge. How do you hedge? You buy a very, very safe asset. What can be safer than gold and silver?
So there is always going to be that smart hedge fund, and I believe there are more than a handful of them, which you can count on your fingertips. There are lots of these mind hedge fund managers, and some of these I have the pleasure and privilege of communicating with.
They will that tail risks must be deployed for calendar year 2021 which is why in my earlier videos and fast profits daily, you can please feel free to scroll down the playlist, you will see why I said it is the institutional players, it is the mutual funds, it is the hedge funds, it is a pension funds who will drive the price of bullion higher in 2020 and 2021.
This is why. I feel the institutional players, especially the hedge funds, are likely to have tail risk by buying gold and silver in huge lots to hedge against their equity exposure.
Secondly, let me give you a small case in point. This is how I observe the markets, from my own perspective. Take a look at Peru. It's a small Latin American country which defaulted on its bonds. I am not talking of a private corporate entity defaulting. I'm talking of a country which went haywire on its bond redemptions.
And within a week this country actually floated a fresh bond offering. It was offering 3% yield. Guess what? It was subscribed by international investors.
Now you would ask yourself this question, here is a country which is going slow on its own debt redemption and picking up more money from the international financial markets and it's still getting it and back to at 3%. Why?
Because somebody out there is chasing alpha and looking for 3% as an accepted yield. Now, this is going to be the outlook going forward in 2021. I have been telling you since October-November 2019, and my videos that fixed income players are going to have to rough it out at least for a few years.
Now, it's been a year and a quarter from the time when have been warning you about interest rates falling. Now yields are falling and money will chase alpha or sheer profits.
Guess what? People will sacrifice their risk reward metrics, and they will start taking higher risk on the Jensen's measure, which is unjustified. They will overlook the fact that there is a possibility of trades going wrong and when they do go wrong, this money get out of riskier assets and run in a blind manner into safe heavens, which is again gold and silver.
This is what the savvy fund managers the hedge fund managers are already planning against by buying in advance in a tail risk fashion. So where do I think gold and silver headed?
In a podcast with Rahul and Sarit a couple of months ago, I stuck my neck out and said, I expect gold to go to 60,000 per 10 grammes by end of December 2021. Am I going and modifying that target?
No, I don't think so. I still think gold can give you 20% return from here. Approximately, mid December 2020 to 31st December 2021. I am saying probability, right?
As a matter of fact, if you are a Weekly Cash Alert subscriber, you would have already received an alert of by email by the morning letters that the first trench of purchase of gold at Rs 47,000 per 10 grammes in Indian rupees has already gone through.
Now, this is one of the four or five tranches in which, I'm gonna get my subscribers hooked onto the long side in physical buying in gold. We're gonna start physical buying in silver pretty soon and alerts are on their way via e-mail.
So I'm gonna put my money where my mouth is, and I am going to commit money on my subscribers account, and I am expecting bullion to actually stick to the targets that I had laid out.
Where do expect silver by the way? I expect anything between 75 to 77,000, if not higher than 77,000 by end of December 2021. There is a probability that silver might give you higher percentage returns for the sheer volatility that it has over gold.
So, friends, this is my view for the calendar year 2021 for bullion. Hold on to your investments add on declines if you can. This is a year of the gold buff.
On this positive note, I'll bid goodbye to you in this video, not before assuring you I'll be back again in my next. If you're watching this video on YouTube, please click on the like button. Subscribe to my YouTube channel if you haven't already done so. Click on the bell icon so you receive alerts of any fresh videos being uploaded to my list.
In the comments section, I welcome your feedback and any other requests you have about other videos he would want me to record in this playlist.
Help me reach out to fellow like-minded traders and refer my video to your family and friends who need to look at a 360 degree worldview of financial markets.
Take very good care of your health, your investments, your trades, your family, and friends. I wish you a very, very profitable day ahead. Signing off from this video. Bye for now. Thanks for watching.
Warm regards,

Vijay L Bhambwani
Editor, Fast Profits Daily
Equitymaster Agora Research Private Limited (Research Analyst)
Recent Articles