Gold ETFs or Gold Bullion?
Dec 14, 2020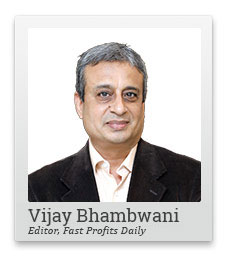 First, I would like to thank you all for your response to my last video - Gold 60,000 & Silver 75,000.
It has almost 30,000 views on YouTube as I write this.
I would like to reply to the most important query I received in the comments of that video.
Should you buy gold in physical format or via ETFs?
Find the answer in this video...
Hi, this is Vijay Bhambwani and in this video I'm with you to answer your questions, which I'm sure are very important to all of us as to how you should be buying bullion. Whether you should be buying physical bars, physical coins or is the electronic digital format, the demat format better?
Before I go any further, let me clarify this for the benefit of my friends and viewers who are not from India. If you're watching this video from an overseas location, do keep in mind that in India we trade gold in multiples of 10 grams in Indian rupees and silver is traded on our exchanges in multiples of one kilogram which is 1,000 grams.
So in my last video I got a lot of caustic comments saying how can silver go higher than gold.
Because you guys are used to the idea of seeing silver and gold being traded in the United States dollars for troy ounce. We trade gold in 10 grams and silver in 1 kg, which is why silver might appear to you as trading higher than gold.
But keep this in mind. Keep this perspective in mind before you a comment and get confused about what I'm saying in my video.
Discover Now: One Stock for Potentially Life-changing Gains
Before I proceed any further, in answer to your question whether you should be buying gold and silver in physical form or in Dematerialised electronic form, at the very end of this video, I am going to ask you a question and I believe people do not lie when they are answering a question raised by their own sub conscience.
So I believe you will answer the question that you are raising, and you will answer it yourself as honestly as possible and therein will lie the answer as to why or how you should be buying your gold and silver in physical format or in dematerialised paper or digital format. So here goes.
In India, first of all, SEBI, or Securities and Exchange Board of India does not allow ETFs or exchange traded funds in silver. Now, ETFs are restricted only to gold. So that basically closes the door on electronic holding in silver.
Where gold is concerned, you can hold it either and physical form, or you can hold it in ETF form or you can buy mutual funds, which are dedicated bullion mutual funds.
Now being a 360 degree watcher of the markets, being a guy who likes to look at all aspects of the market from a behavioural investment point of view, I would like to go through the why, how, and what of each aspect of gold.
Now when you hold physical gold, you're holding physical gold and silver for that matter. When I say hold, I also automatically include silver. So when you holding bullion in physical format, you're holding it in physical form, what are your downsides?
Your downside is it's lying in some safe or in some cupboard wherein you have a risk of theft. Definitely so.
The answer and the solution to this is fairly simple. Go get a small sized locker in any public sector bank. It shouldn't cost you more than a couple of Rs 1,000 per annum, and I am sure it will work out to 100, 200, or maybe 300 rupees a month. That's it. It's less than a cost of a meal in an average Indian restaurant. That's less than US$ 5 a month.
Holding the bullion or gold, for that matter, because silver is not available in ETF format, you will be holding it in a dematerialised account where in you will pay a AMC or annual maintenance charges, and those charges will vary from your depository participant to another.
If it is a private sector back, the charges might be slightly higher than a public sector bank, it might be higher than your broker's depository account. So charges will vary but remain assured there is no such thing as a free lunch in life. Even if you were to hold your gold in electronic format, there are recurring charges. The only thing is a locker might cost you a little more. So that's one advantage of holding bullion at least gold in dematerialised form.
Second, is the tax treatment. When you're holding bullion and physical format, your long term capital gain will be treated different from holding gold in electronic format. In electronic format, long term is 12 months and one day. Please do consultant your chartered accountant before you go by what I'm saying, because I might be a little off here and there. So getting a qualified advice is important.
Where bullion long term capital gains, is concerned in physical format, the holding becomes three years. You're allowed the inflation indexing, which to me is a definite advantage. The longer I hold bullion, the more I can save taxes by way of inflation indexing.
So that's one advantage of holding in physical format and one disadvantage. The disadvantage being the bank charges.
The third aspect. What about the discount on the NAV of the ETFs.?
Now let me explain to you why this discount exists. You see, when a fund manager who is running an ETF is given the money, he need not or definitely does not, invest 100% of it in physical gold. The fund manager is allowed a certain leeway maybe 10, maybe 12, maybe 15% of the corpus to be kept in free cash so that the fund manager can take a opposite position.
For example, if he is holding physical bullion in the ETF account, he can short gold futures on the Multi Commodity Exchange so as to hedge his exposure. Now, the problem is that when you're shorting gold and if prices go up, you'll definitely gain on the physical component of the holding but the futures hedge, which is a short sell, will lose money.
Now, the money lost maybe a small amount, which is why it will impact the net asset value or the enemy of the ETF. You will notice that the NAVs of almost all ETF's are lower than a gram and ETFs are traded barring one ETF, all the ETFs are traded in multiples of one gram of gold. You will notice that one gram of gold quoted on ETF is lower than one gram of gold on the MCX.
The reason is this. The fund manager has hedged his bets. He is not 100% invested in physical bullion. Therefore, the market assumes that there will be some amount of trading losses and therefore gives a discount to the NAV.
It might appear is a disadvantage to the ETF holder but the discount remains almost constant unless the fund manager, really fudges things up and loses a lot, in which case the NAV might fall further but it doesn't really happen on a routine day.
So what will happen is if the physical gold appreciates by 1% the NAV of this ETF will also roughly, roughly appreciate by 1%. So the percentile return does not vary very much.
The downside could be that in this day and age, where strange things have happened and scams and accounting fraud have happened, not that it has ever happened in an ETF so far, not that it has ever happened, I am cautioning you. This is a hypothetical situation.
What if the fund does not hold 100% of the physical gold that it claims in the offer document? Can it happen?
Hey, stranger things have happened in financial markets. Where greed is concerned, human beings have been ingenious. So that is one disadvantage of ETFs, a dishonest ETF. Like I said, it's not happened so far. So let's not jump the gun here but this is a concern.
A couple of years ago, I was sitting in my club with a few friends of mine. Believe me, some of my most of good, profitable, successful ideas have come about after I have discussed things with my friends in the club.
You see, it's a very different atmosphere. First of all, most South Mumbai clubs have a hurdle called the membership fee and it's fairly steep. So when you're talking to a member of a South Mumbai club, you're talking to somebody who has money. So it's a different perspective from someone who doesn't have money.
Secondly, when you're sitting in a sauna room or a steam room with not a stitch of clothing on yourself, your defences are down. You basically, have nothing to hide from each other, and you tend to be honest or you're sitting in a bar having a drink and a bumming each other's sharing each other's Cuban cigars, you tend to be in a friendly mood. You meet your friends a couple of times a week. There is a certain degree of comfort and honesty about these relationships, and all of us are doors of deeds rather than masters of empty spoken words. So we know that the advice that is going to and fro, is genuine.
So I was talking to my friends and I asked whether bullion should be held in physical form or in electronic form. A friend of mine in all seriousness, asked me a question. Vijay, why do you want to hold bullion? Why would any investor want to hold bullion?
I said, because should things so wrong in our financial paper assets, bullion could be a good hedge. So he said, you know any guy who buys bullion in paper form is defeating the purpose of buying bullion.
You're buying bullion because you don't trust paper, but you're buying bullion in paper form. How funny is that? Now, that is a question that really hit me here.
Like I asked you, like I told you in the beginning of this video itself, I will end this video not with an answer, but with a question. Why are you buying bullion? That should answer the question of whether you should be buying bullion in physical form or in paper form.
On this note, I'll bid goodbye to you in this video. If you're watching this video on YouTube, please don't forget to click like if you agree with what have said in this video and subscribe to my YouTube channel if you haven't already done so. Click on the bell icon to receive alerts about fresh videos which are uploaded every day.
In the comments section, do let me know what you think of this video and what you would want me to record in my next. Also help me reach out to fellow like-minded traders who believe in a 360 degree worldview and behavioural approach to markets by referring my video to your family and friends.
Vijay Bhambwani signing off for now. Do take very good care of your health, your family, your trades, and investments. Have a very, very profitable day ahead. Thank you for watching.
Warm regards,

Vijay L Bhambwani
Editor, Fast Profits Daily
Equitymaster Agora Research Private Limited (Research Analyst)
Recent Articles