Don't Go Short On Crude Oil
Dec 23, 2020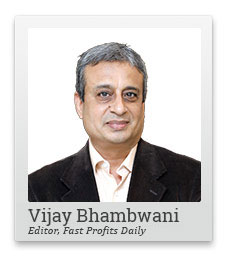 Some of you have been asking me about our next crude oil trade. Why are we not going short on this commodity as planned?
It's because of a recent geo-political event that will cause a lot of short-term volatility in the price of crude oil.
I'm talking about the US sanctions on Turkey.
In this video, I'll tell you all you need to know about this event and when you can expect our next trade.
Let me your thoughts in the comments. I love to hear from you.
Hi, this is Vijay Bhambwani here, and I hope you're enjoying your trading in the markets and the markets are rewarding you well for your risks and efforts.
Initially, I'd to apologise up front for a little bit of disturbance in the background. There's some construction work going on out there. So you might have some interruptions, or rather, some spikes in the background noise out there. I apologise for the same.
This video is amount of very critical aspect of oil markets. How the oil markets, at least in the initial part of the calendar year 2021, will suddenly get more challenging for traders because of a geo-political event.
I think what is missed out by a whole lot of oil traders out there, is that oil is not just a traded commodity. It's geopolitics. It's military forces. It's a political pull and push between countries. It's about terror. It's about financial speculation premium.
Mega Webinar on Jan 29th: Will 2021 be a boom or bust?
So there's a whole of full and push forces acting on oil prices, and recently, the United States imposed sanctions on Turkey for buying the S-400 missile defence system from Russia. Exactly. This is the same S-400 that India has also purchased from Russia but we are yet to get deliveries of this missile system.
So what do the economic sanctions on Turkey imply? How does it impact the oil market because Turkey is neither a swing producer nor a swing consumer of oil and gas? It's not a major producer, but that does not mean that Turkey is not a player. By player, I mean hustler.
Now, the trick to oil markets trading the oil markets is to understand all kinds of premium that impact the price. Like I said, political premium, terror premium, geopolitics, military, and as veteran oil traders would know, Turkey played a huge part in keeping the oil markets well supplied during the time that the ISIS was active between 2014 to 2016 in Iraq.
You see, attacking oilfields in Iraq, especially Mosul, was actually a milch cow for the Isis. Now, since the oil was plundered, whatever they could sell it for was 100% profit and it raised money for the Isis to buy weapons and to recruit people.
And who were they selling this oil through?
If rumour mills are to be believed, now remember, in this kind of a scenario where nothing is above board and nothing is done officially, there exists 100% deniability. So even though the Turkish government denied it absolutely and in very strong terms, there were indications and oil traders keep the ears to the ground for all kind of signals that emanate from the market.
And me and my boys believe in collecting all the data weather in whispers or written officially and otherwise. So we believe that it was through Turkey that this oil came into the markets, of course, sold at a steep discount because it was stolen oil from Iraqi oil fields.
Now, if Turkey is sanctioned economically, there will obviously be inspectors and supervisors who will watch well, closely as to what happens. So this loophole or this leak in the oil markets is now likely to get plugged, at least temporarily.
Now, veteran oil traders also know that OPEC nations who are allocated quotas by the head, which in this case happens to be Saudi Arabia, as the nation being the largest producer of oil. So Saudi Arabia allocates quotas as to how much each OPEC nation can export in the market, but these quotas are more often than not violated.
Officially, the nation will export what it has been told to or allowed to, but unofficially it will sell under the table in the parallel market. This is where Turkey comes in. Now Turkey has been playing its part. Turkey is not alone but here we are talking about turkey because Turkey is the one that is being sanctioned right now.
Now Turkey used to facilitate this slush oil or do number ka oil or parallel oil or not supposed to be sold oil, call it what you want, to come in the market. Now that loophole is likely to get plump, at least for a while.
This is why, off late, oil prices have been going higher. I have been receiving a lot of queries from my Weekly Cash Alert subscribers as to why I'm not recommending a short sell on oil. This is the reason.
Where natural gas is concerned, you have a cyclical reason, the Christmas spike that I am expecting, it's what I'm waiting for and where oil is concerned, let's wait with ears to the ground as to what's happening in Turkey.
Believe me, I am watching both the oil and the gas markets like a hawk and at the first signs of tradable actionable trade out there, I'm gonna be coming back to you and giving you a profitable trade opportunity.
So at least in the first quarter, if not the first six months of 2020 months, the oil markets are likely to get choppy. A significant portion, even if unofficial, is likely to be choked, and therefore there is likely to be supply constraints.
With a promise of watching this market for you, I bid goodbye to you in this video. If you're watching this video on YouTube, please click like on this video, if you agree with what you saw. Subscribe to my YouTube channel, if you haven't already done so and click on the bell icon so as to receive insta alerts for fresh videos being uploaded.
In the comments section, do let me know what you think about this video and what you would like me to record in my next. Also help me reach out to fellow like-minded traders who believe in a 360 degree view of the markets and investment and trades based on knowledge by referring my videos to your family and friends.
Do take very good care of yourself, your health, your trades, your family, and investments. Vijay Bhambwani signing off for now. Wish you a very profitable trade ahead.
Thank you for watching.
Warm regards,

Vijay L Bhambwani
Editor, Fast Profits Daily
Equitymaster Agora Research Private Limited (Research Analyst)
Recent Articles