My 2021 Sector Calls: Hits and Misses
Dec 29, 2021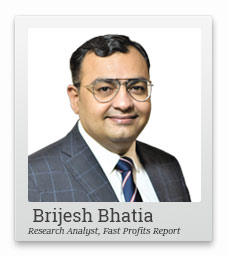 Well, we're coming to the end of a great year for traders. 2021 has delivered huge profits for every trader in the market.
So how did I do with my trading calls in the Fast Profits Daily?
Well, in this video, I'll show you which calls I got right and which ones I got wrong.
Watch the video and let me know what you think.
Hello viewers. Welcome to the First Profits Daily. Myself Brijesh Bhatia.
Well 2021 is about to end now and I wish a Happy New Year to each of our subscribers and thanks for subscribing to our channel and watching our videos, following us, commending us, and liking our videos.
Well, if you look at 2021, it has been an amazing year for equity traders and investors. Nifty is up above nearly 20%+ in 2021. If you look from the recent highs of 18,600, we are around 27-28% outperforming against the momentum of 2020.
One Stock Crorepati: Today is Your LAST Chance to Grab this Opportunity
So 2021. If you remember, I have than a video at the start of the year that 2021 we will be the year for smallcaps. Smallcaps have been strongly outperforming against the Nifty and is up about 53% this year so far. Midcap is up about 42-43% this year so far, and Nifty has been up somewhere 20-21% so far.

If you follow my videos regularly, I have been doing sectoral indices, on a trading site especially. Which sector to follow? Which sector to avoid month on month? So this video is showing some of the hits and some of the misses.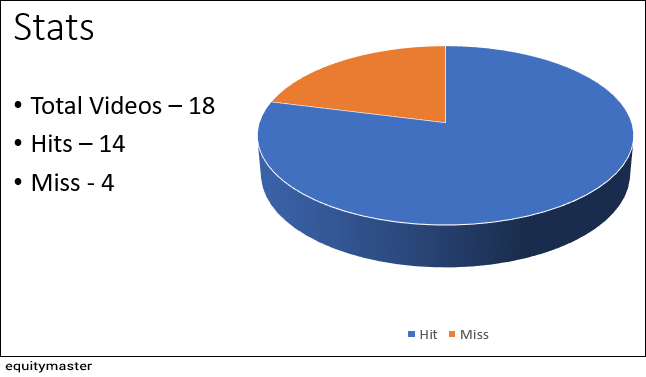 If you look at the 2021, especially on the sectoral indices, I have done somewhere around 18 videos. So if you look at the screen over here, these are some of the videos which I have done, and out of that there are around 14 hits and around 4 misses. So out of 18 sectoral videos, if you look at the screen right now, 14 has given superb returns.
If I just look at the sectoral outperformance this year, IT and metals are leading the way back. So metal is one of the leading index which is up around 70% this year so far, followed by IT, which is about 56%, and real estate which is around 53%.
On the underperformers. if you remember, pharma was one of the outperformers in 2020 on the back of covid. This year, it has been underperforming and just gaining around 6%. It was followed by FMCG which was up about 7.5-8%.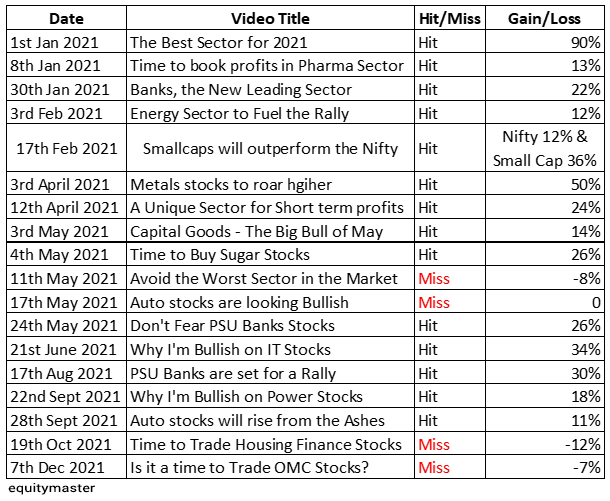 So again, coming on to the hits and misses, if you look at the all the videos which I have done on the sectors, I have marked date wise, the video title, and hit and misses.
So if I just look at the average gains over here, we have seen metals gaining 90% this year to the highs and still currently around 70% up. This was the first video on the first of January, which we have done that we have highlighted the best sector for 2021 and that was metals. If you look at the metals, it has been consistently outperforming in 2021.
Then we did a video on it's time to book profits in pharma, in the eighth of January. Again at the start of the January. If you remember 2020 was the year for pharma space, which has gained around 50-60% and we have said that it is time to book profits and it fell around 13% after that.
Again, all are trading aspects video. So I am not considering the long term. This is for the short term. The media which I have done on long term, I have indicated that this is the sector you should look at for long term. But most of the sectors has been only short to medium term perspective.
We did banks ahead of budget on 30th of January, when we are just about to have a budget and we indicated that banks will lead the markets and it gained around 20-22% in the post budget momentum.
NASDAQ we did. Smallcaps will outperform the momentum and again if you look at the smallcaps, as I said, if you remember, I have done a ratio chart. In case you have missed that video, I don't remember it. Go to our archives and you will find the video over there that smallcaps will strongly outperform against the Nifty and it has similarly happened. Smallcap is up over 53% against the Nifty which is up around 20-21%.
Then we had some misses as well. We awarded sector in the market, which was FMCG and then it rallied by around 6-7% which was again a miss for us. We indicated the auto space in the May but then it remained range bound. Again we highlighted the auto space and then again we had seen a huge rally into the auto space by 10-12%.
So these are some of the hits and misses we think and again, as I said, the best video or the best sector, which have an added of start of the year on the first of January, was the metals space which has gained 90% and as of now, it's still up 70%.
I still believe in it. I've done a couple of videos post that on metals space as well and I believe still, it is not an end of the metals. I think metal stocks will see more upside in 2022 as well but I am not sure if it will be the best sector. Well, I'll come up my best sector for 2022 at the start of January. So stay tuned for that as well.
Still midcaps and smallcaps can continue to outperform in 2022 as well, because if you remember when I did that video on smallcaps, I said that 18 months is an average period where smallcaps and midcaps outperform against the Nifty. So we have just around 11-12 months old for these outperformance. Still we have around 6-7 months. So probably 1st half of 2022 can be good for smallcaps.
So this are some of the hits and missed and I wish you will continue with to follow my trading set ups which I had discussed on the various sectors and do comment. How are you liking our videos? In case you think it is worth sharing with your friends and families, do share with your friends and families and also on social media.
Signing off, Brijesh Bhatia.
Warm regards,

Brijesh Bhatia
Research Analyst, Fast Profit Report
Equitymaster Agora Research Private Limited (Research Analyst)
Recent Articles