This Turkey is Alive
28 DECEMBER 2018
Thanksgiving was celebrated in USA on November 22, 2018. An estimated 46 million turkeys are slaughtered each year to feed the unfettered appetite for this bird which, typically, has 70% white meat and 30% dark meat. A turkey, on average, weighs 15 pounds or about 6.8 kgs. So, 46 million turkeys, at 6.8 kgs would weigh 313,000 tonnes. It would take 15,682 trucks, each with 20 tonnes of capacity, to transport all the turkeys across the US.
In the Indian context a typical 20-tonne truck is 9.63 metres in length so, these 15,682 trucks would need a road cover of 151 kms bumper to bumper. The Mumbai-Pune expressway is 95 kms.
The distance between Bombay and Pune is 147 km. You get the picture: that's a lot of turkey.
Which gets to the point: it's not good to be a turkey before Thanksgiving for sure. You are being fattened for an eventual kill. Your chance of survival is slim to none.
Unless you are the country Turkey and a US-based Saudi journalist walks into the Saudi Embassy on October 2, 2018 and is never seen after that. Then the tide turns in your favour: big time.
On August 10, 2018 the Turkish Lira collapsed by -20%. The President of Turkey was telling the central bank what to do and that spooked international investors.
James Chen, writing for Investopedia, notes:
U.S.-Turkey Relations

Consistently deteriorating relations between the U.S. and Turkey over recent years have risen to alarming levels, dealing a severe blow to both Turkey's economy and its currency.

Just last week, Washington announced new sanctions on Turkish officials in response to the detention of an American pastor accused of supporting a 2016 failed coup against Turkish President Recep Tayyip Erdogan.

Then, on Friday, just as the Turkish lira was in a state of free fall, U.S. President Donald Trump helped exacerbate Turkey's problems by announcing dramatically increased tariffs on metal imports from Turkey.

Trump tweeted:

I have just authorized a doubling of Tariffs on Steel and Aluminum with respect to Turkey as their currency, the Turkish Lira, slides rapidly downward against our very strong Dollar! Aluminum will now be 20% and Steel 50%. Our relations with Turkey are not good at this time!
- Donald J. Trump (@realDonaldTrump) August 10, 2018

The tweet served to place intensified pressure on the plummeting lira, despite President Erdogan's attempts to limit the damage."
Investopedia goes on to add:
No Solution in Sight

President Erdogan tried to stem currency losses on Friday by urging Turkish citizens to fight the economic war against other countries and use foreign currencies and gold to buy lira. This attempt to generate national fervor in defense of the Turkish currency, however, was not immediately successful. The lira remained heavily pressured against the U.S. dollar well into Friday afternoon.

Aside from the impact a potential Turkish debt crisis may have on European markets and financial institutions, which could have a rippling effect on other global markets, the falling lira also matters because it helps to further depress an already-weakened euro and further strengthen the U.S. dollar, which has been rising sharply for much of this year.

As President Erdogan continues to exert an iron grip on the government, economy, and people of Turkey, and the specter of a Turkish debt crisis continues to loom, the country's economy and currency are apt to remain under heavy pressure.
So, given this, you would imagine that Turkey would be slaughtered by Thanksgiving and certainly buried by Christmas?
Wrong.
Since October 1st, the Turkish Lira has gained +11.74% against the US Dollar. And the Turkish stock market has gained +4.3%, outperforming the MSCI World Index (down -16.6%) and the Dow Jones of USA (-18.2%).
Graph 1: A strong Lira and weak oil after October 1, 2018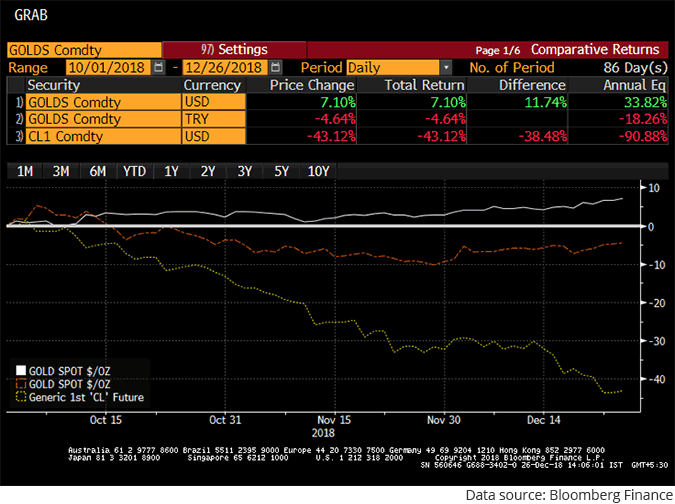 Graph 2: This Turkey is flapping its wings and outperforming world indices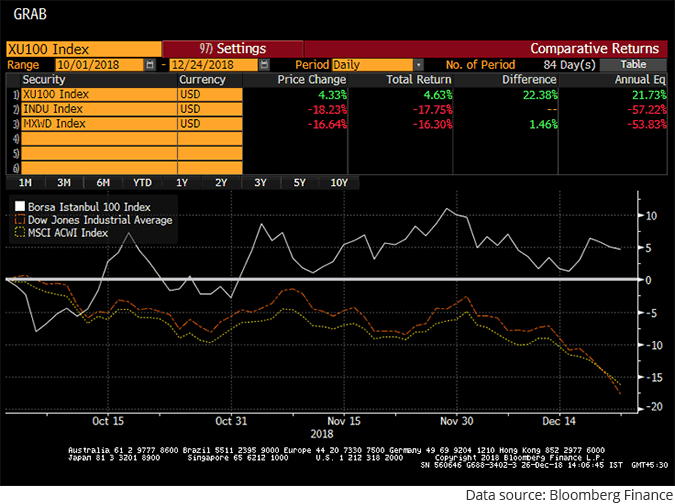 Reality is not a function of the dots we see, but an outcome of the dots we don't see. The dots are there, you just need to connect them to get a possible picture.
The game changer for Turkey was not the fact that Jamal Khashoggi applied for a visa, but that he never left the Saudi embassy alive.
Turkey probably knows who killed Khashoggi. The US probably knows who killed Khashoggi. Sure, they could force the person behind the murder to be brought to trial and justice.
Or, they could ask for the pound(s) of flesh they each need.
Turkey needs a stable economy, foreign investments, and a chance to crack the Kurds who have been a thorn in their flesh for decades. The US needed the Kurds to fight ISIS and acted as a shield for the Kurds. After tweeting a tirade against Turkey in August, Donald Trump said the called the President of Turkey and said the job of the US (to defeat ISIS) is done and now it was up to Turkey to do what it needs to.
The US needed oil prices to be lower so that inflation fears are suppressed, and the Fed will allow the economy to chug along and not derail a stock market bull run and a feel-good factor - crucial to a Trump reelection in 2020.
So, what happened since October 2, 2018? The Saudis get to keep their prince - but they have to live with a -43.1% drop in the price of oil.
The Turks got their stable currency, a rising stock market, and their arch enemies, the Kurds, left hanging exposed in the open fields (proof, once again, why being a military ally of the US only leads to your own annihilation).
The US got lower oil prices - but the Fed did not quite play ball.
So, everyone got what they wanted - well, sort of. Khashoggi never got his visa. And his family never got justice. But, when you are playing a game of chess on a global scale, that's a small price to pay for what someone wants.
Read the tea leaves: Oil will stay at lower levels for some time. That is a plus for India.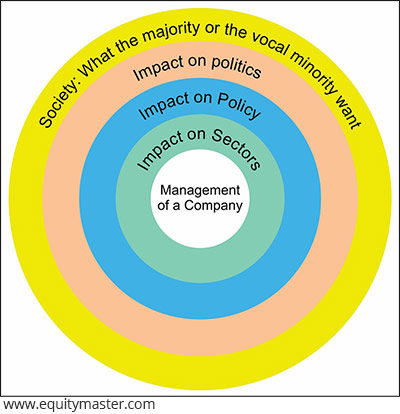 Suggested allocation in Quantum Mutual Funds (after keeping safe money aside)
Quantum Long Term Equity Fund and Quantum Equity Fund of Funds
Quantum Gold Fund
(NSE symbol: QGOLDHALF)
Quantum Liquid Fund
Why you
should own
it:
An investment for the future and an opportunity to profit from the long term economic growth in India
A hedge against a global financial crisis and an "insurance" for your portfolio
Cash in hand for any emergency uses but should get better returns than a savings account in a bank
Suggested allocation
80% in total in both; Maybe 20% in QLTEF and 60% in QEFOF
20%
Keep aside money to meet your expenses for 6 months to 2 years
Disclaimer: Past performance may or may not be sustained in the future. Mutual Fund investments are subject to market risks, fluctuation in NAV's and uncertainty of dividend distributions. Please read offer documents of the relevant schemes carefully before making any investments. Click here for the detailed risk factors and statutory information"
Disclaimer:
The Honest Truth is authored by Ajit Dayal. Ajit is Founder of Quantum Advisors Pvt. Ltd and Quantum Asset Management Company Pvt. Ltd. The views mentioned above are of the author only. Data and charts, if used, in the article have been sourced from available information and has not been authenticated by any statutory authority. The author, Equitymaster, Quantum AMC and Quantum Advisors do not claim it to be accurate nor accept any responsibility for the same. Please read the detailed
Terms of Use
of the web site.