How to Place Your Mutual Fund Portfolio in 2020
Jan 6, 2020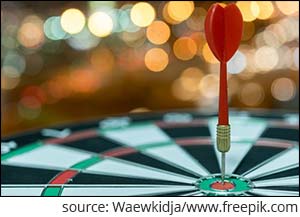 The year 2019 was a mixed bag for investors in equity market. On one hand, the S&P BSE Sensex - TRI index rose 15%, while on the other, S&P BSE Midcap-TRI index and S&P BSE Smallcap-TRI index fell 2% and 6%, respectively.
The returns these indices generated in 2019 were far better than that of 2018 and the New Year 2020 is expected to usher in further recovery, especially in the mid/ small cap space.
Here's why...
Liquidity condition in NBFCs is expected to improve on the back of measures announced by the government
Transmission of rate cuts by RBI are expected to lead credit growth in both the retail and industrial segments
Corporate tax rate cut may boost private investment
Incentives from the government for certain ailing sectors could lead to improvement in growth
[Read: How Announcements from Finance Minister Impact Your Equity Mutual Funds]
What could subsequently revive GDP progress, subject to an increase in the consumption aspect, are the factors listed above. Smaller-sized companies are likely to benefit from an overall improvement in economic conditions. We may thus witness a broad-based rally in equity markets.
One of the most efficient ways to take advantage of the expected rise in equity is by investing in mutual funds. Despite being a volatile year, many mutual fund schemes performed exceptionally well as compared to their benchmark index and category peers, though some performed poorly.
[Read: Did Equity Mutual Funds Reward Investors Well in 2019? Know Here...]
Value funds were the worst performers in the past couple of years, as high valuations seen in many stocks favoured growth funds. However, if you are a long-term investor, temper your patience. Over the long term, value funds can generate returns in line with growth funds or even outperform them.
Many Large cap funds performed poorly during the year even as large cap indices rallied. This could be because only a narrow set of large cap stocks drove the index while many large cap stocks were beaten down. Going forward, the beaten down stocks in the segment may swing upside when the economy recovers.
Interestingly, Mid cap funds and Small cap funds had the highest number of schemes outperforming the benchmark. But it must be noted that the category average was among the lowest in these two categories of funds due to crash in mid and small cap stocks. Responsible fund managers were able to focus on quality stocks to reward investors even during the turbulent phase of 2018-19. If the volatility in mid and small caps continues in 2020, you can benefit by investing in mutual funds that lay emphasis on quality and risk-management.
Strategy to be adopted to invest in mutual fund in 2020
Equity funds are a tool for long term investment; short term spikes or crashes should not make you rethink your investment decision. The economy may take time to recover and hence the market may continue to be volatile in the near term.
[Read: Financial To-Do List For 2020]
To make sure that your mutual fund portfolio is well placed to adapt to dynamic market conditions, diversify your portfolio following the `Core & Satellite' approach to investing. This time-tested strategy to build your investment portfolio lets you focus on the stable schemes with a long-term view, and at the same time capitalise on short-term opportunities.
The term `Core' applies to the more stable, long-term holdings of the portfolio. It should form a major part of your portfolio consisting of large cap fund, multi cap fund, and value style fund.
Whereas, the `Satellite' part, the strategic portion that augments the overall returns of the portfolio across market conditions, should include mid cap fund, large & midcap fund, and aggressive hybrid fund.
Weightage of each portfolio constituents in both 'Core' and 'Satellite' categories can make a huge difference in the end and you should, therefore, carefully assign weights to each category and the schemes for the portfolio keeping in mind your personalised asset allocation plan.
If your portfolio is strategically placed, there will be no need to constantly churn it and you will be well placed to rise above the market highs and lows.
But make sure you have invested in worthy schemes suitable to your investment objective, risk profile, and investment horizon. Opt for the SIP route to conveniently, automatically invest a small amount regularly. By doing this, you will be able to grow your wealth in the long term and achieve your goals at lower risk.
Having said that, it is important to not just invest and forget about it. One must conduct a periodic review of their portfolio to determine if it is on the right path to achieving goals. It will help you to determine if there is a need to replace your existing scheme with a better alternative.
The current market scenario is a great time to invest in equity through some well-managed and worthy mutual fund schemes.
Editor's note:
If you are looking for high rewards with moderate risk, consider PersonalFN's Premium Report, "The Strategic Funds Portfolio For 2025 (2020 Edition)".
With this, you gain access to a ready-made portfolio of top recommended equity mutual funds for 2025 based on the Core & Satellite approach to investing.

If you haven't subscribed yet, do it now!
Author: Divya Grover
This article first appeared on PersonalFN here.
PersonalFN is a Mumbai based personal finance firm offering Financial Planning and Mutual Fund Research services.
Disclaimer:
The views mentioned above are of the author only. Data and charts, if used, in the article have been sourced from available information and have not been authenticated by any statutory authority. The author and Equitymaster do not claim it to be accurate nor accept any responsibility for the same. The views constitute only the opinions and do not constitute any guidelines or recommendation on any course of action to be followed by the reader. Please read the detailed Terms of Use of the web site.