Why Millennials Should Not Hold Back from Investing in Mutual Funds
Why Millennials Should Not Hold Back from Investing in Mutual Funds
Jan 11, 2021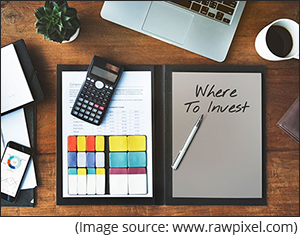 A few days ago, we celebrated my cousin's 25th birthday together with the extended family. My uncle overheard our discussion about buying new gadgets and planning a trip and said, "Your generation is only focused on 'living in the moment' and not concerned about saving or investing for a better future."
To which the birthday boy replied, "That's not true, uncle, today on my special day I've started a 2nd SIP investment for my long term goal of buying a house"
My sister added, "Yes, we are aware of savings and investing now with everything easily accessible online. I've even invested in few stocks with the help of a stock trading app last month".
This led to the discussion on investments in stocks v/s mutual funds, and we realized that most millennials' face the dilemma of whether to invest in stocks (direct equity) or mutual funds.
Watch Now: 3 Little-known Stocks We are Super Bullish On
You see, capital market investments have risen in popularity among millennials, and stock investments are now seen as one of the methods to fast-track wealth creation. But that's only if you know how to play your cards correctly as an investor.
Millennials are diversified into two groups as those born between 1981-1989 are 'older millennials' with most of them aged 30 plus and focusing on family goals with financial security. Those between 1990-1996 are 'younger millennials' new to investing with broader investment goals and more risk appetite. They are the largest and most important investor segment in the Indian capital market and the greatest benefit is the ease of transaction.
Consequently, millennials are more digitally savvy than any generation before them. That's because we grew up with higher exposure to computers and the internet and have adapted well to using many digital devices like smartphones, tablets, etc.
In the recent years, Fintech has given rise to digital investment platforms that facilitate the buying and selling of stocks. And while apps make it easy to buy and sell shares, knowing the best stocks to buy and sell is possible only if you have some financial knowledge about the markets.
Today, you can simply find the best app for mutual fund investment or even trade/deal in stocks online, get the know-your-customer (KYC) process done in minutes, completely online, link your bank account, and you're good to go with various investment options on your fingertips.
Apps make things easier on both counts, i.e. for mutual funds and stocks. Investors can access a plethora of data and information about stocks and markets readily available on such apps through their analysis of market trends as well as various online tools for informed investment decision-making.
However, the vast amounts of data available online is not a suitable source of information all the time. To successfully initiate stock or direct equity investments, you have to find a reliable source of information; otherwise, a lack of market knowledge and awareness of risk-returns may result in loss.
Some millennials are hindered from investing in mutual funds due to market uncertainties, waiting for the right time, having debts such as student loans to pay, lack of market knowledge and the fear of losing hard-earned money after witnessing the lows of March 2020.
What is the 'right time' to invest in mutual funds? Well, it is advisable to start your investment journey as early as possible; remember that market volatility can be managed with informed investment decisions. By starting early, the longer investment horizon would allow you to take calculated high risk and potentially earn higher returns, whereby those envisioned life and financial goals can be achieved.
Having said that, the COVID-19 pandemic crisis has made it difficult to invest in various investment avenues for those who have had a salary cut. Here is where SIP comes to the rescue! You can invest an amount as low as Rs 500 or whatever is suitable to your current financial situation.
As a millennial, you can inculcate the habit of saving and investing regularly with SIP in mutual funds. It is hassle-free and convenient thanks to various online investment platforms. And if you keep persistently SIP-ping into worthy and suitable mutual fund schemes, one day you would able to fulfil your financial goals by mitigating the risk involved in the journey of wealth creation systematically.
Mutual funds can become the go-to investment options for millennials, irrespective of age or income. It offers the following benefits:
Managed by professional fund managers
Offer the convenience of investing through Systematic Investment Plan (SIP) or lump sum
The minimum investment can be as low as 500/- for SIP and 5000/- for a lump sum.
In case of SIPs, you benefit from the inherent rupee-cost averaging feature ( that helps mitigate the volatility of the market to some extent)
Enables compounding hard-earned money
It is an effective medium to achieve vital financial goals
What is important is 'time in the market' rather than timing the market, which could be hazardous to your wealth and health. Disciplined investing over a longer period makes timing the market irrelevant.
Among the equity-oriented fund category, there are a variety of schemes to choose from such as large-cap, mid-cap, large & mid-cap, small-cap, value funds, contra funds, dividend yield funds, and others each following a distinctive strategy to achieve the stated investment objective. What is important is selecting the best and suitable mutual fund schemes for your portfolio paying attention to your level of risk appetite, investment objective, risk-return expectations, the financial goals you are addressing and the time in hand to achieve those goals.
Watch this video on Steps to Select Best Mutual Funds:
It is important to hold a portfolio with worthy and suitable mutual fund schemes, with a different style of investment (viz. growth, value or blend of both), as well as to invest in tax-efficient schemes.
As a millennial, you may have varied financial goals - some short-term, some medium-term goals and some long-term.
In the current market scenario, if you are looking to invest in mutual funds for a short tenure, i.e. less than one year, then consider liquid funds, money market funds, and ultra-short-term funds.
If you are looking for long-term investments-equities are the best option for wealth creation. Additionally, you could invest in overseas funds to some extent through domestic fund houses.
Keep in mind, wealth creation is not an easy task and requires meticulous planning and strategy. It is important to align investments sensibly with the envisioned financial goals - which could be higher education, buying a house, a car, a vacation abroad, your retirement, among other things.
The key factor in achieving your investment objectives and financial goals is the construction of a robust portfolio of mutual funds.
And in case you are wondering how you can build a portfolio of worthy mutual fund schemes, PersonalFN's premium mutual fund research service, FundSelect Plus can help. You will get access to 7 ready-to-invest premium mutual fund solutions with high-performance potential.
At PersonalFN, we select mutual funds based on S.M.A.R.T. (Systems and processes, Market cycle performance, Asset management style, Risk - reward ratios, Performance Track record) fund selection matrix.
To put it simply, we look at factors such as:
The portfolio strategies should be managed efficiently.
It must not be over-concentrated, highly churned, or low quality.
Whether the fund manager holds a decent experience and is not overloaded with multiple schemes.
The fund houses should have well-defined investment systems and processes in place.
Whether the fund has been generating positive returns successfully across various market cycles and has the ability to mitigate your losses in times of crisis.
The risk-reward ratio must be adequate and the fund should not end up putting your money to excessive risk.
The track record of fund performance is also evaluated in terms of return on investment through various time periods: 1-year, 3 years, 5 years and so on.
PersonalFN has completed 20 years of unbiased premium research service out of which 'FundSelect Plus' has a proven track record of 13 years.
Through 'FundSelect Plus' you can get instant access to ready portfolio strategies of Equity as well as Debt Mutual Funds - Saving you time and effort! What you get is...
4 Equity portfolio strategies (Aggressive, Moderate, Conservative and Strategic long term)
3 Debt portfolio strategies (less than 3 months, 3-12 months, more than 12 months)
It also carries recommendations on Tax-saving mutual funds
Moreover, continuous monitoring and a review process is followed by our research team, whereby you remain on top with your investments always. To know more, click here.
What are you waiting for? Subscribe to PersonalFN's premium mutual fund research service, FundSelect Plus today!
Happy Investing!
Author: Mitali Dhoke
This article first appeared on PersonalFN here.
Join Now: PersonalFN is now on Telegram. Join FREE Today to get 'Daily Wealth Letter' and Exclusive Updates on Mutual Funds
PersonalFN is a Mumbai based personal finance firm offering Financial Planning and Mutual Fund Research services.
Disclaimer:
The views mentioned above are of the author only. Data and charts, if used, in the article have been sourced from available information and have not been authenticated by any statutory authority. The author and Equitymaster do not claim it to be accurate nor accept any responsibility for the same. The views constitute only the opinions and do not constitute any guidelines or recommendation on any course of action to be followed by the reader. Please read the detailed Terms of Use of the web site.
More Views on News
Feb 26, 2021
PersonalFN analyses the features of ITI Mid-Cap Fund and explains the potential this fund has to offer to its investors.
Feb 26, 2021
In today's video, I'll discuss why thew stock market went up on Wednesday, 24 February 2021, when the NSE had to shut trading due to a technical glitch.
Feb 26, 2021
You my personal trading checklist and you will be well on your way to making it big as a trader.
Feb 25, 2021
In this video, I'll show you how to get started on the path to daily trading profits.
Feb 25, 2021
Timely review of your investment portfolio is the key, to enable stable returns and work towards your envisioned financial goals during various market phases.
More Views on News
Most Popular
Feb 24, 2021
Last time the smallcap index crossed 19k a big correction followed. Here's what makes it different this time.
Feb 15, 2021
In this video, I'll cover your queries on intraday trading and also share my view on how to decide stop losses and target prices.
Feb 16, 2021
A look at what India's top equity mutual funds bought and sold in January 2021.
Feb 16, 2021
Do you enjoy reading Tesla and Bitcoin stories? Here's a not so famous small-cap stock to profit from the rise of EVs.
More