How To Invest In Mutual Funds Online
How To Invest In Mutual Funds Online
Jan 13, 2018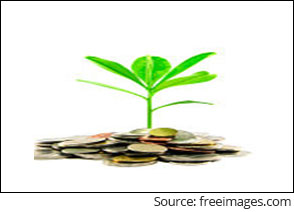 In the financial world, your mode to invest is shifting from signing and submitting paper forms to simply entering a transaction password. With a push from the market regulator, distributors are now playing the role of investment advisers.
Hence, you can buy mutual funds units online, just like you buy your other commodities.
Technology has become an enabler and with smartphones transacting is literally at fingertips.
But before you embark on the journey of investing in mutual funds complying with KYC (Know Your Customer) norms is a must; a prerequisite for almost all financial instruments. This vital part of compliance financial product manufacturers helps them to know you better and serve you better. KYC process can be completed online as well as via the offline route.
Online KYC For Mutual Funds
To start your KYC process online, ensure you have the following:
Internet Connection
Working Web Camera
Self-Attested scanned copies of your proof of identity and address
Signature on a plain paper
Thereafter you can follow the below steps:
Step 1: Get your PAN number verified at ekyc.quantumamc.com.
Step 2: Enter your other personal details such as Mobile Number, Email, and Aadhaar (UID) Number.
Step 3: Upload self-attested scanned copies of your pan card and address proof.
Step 4: Complete you In-Person Verification (IPV) where your live video is recorded through your device camera.
Step 5: Confirm all your information and submit.
Lastly, the wait is two weeks while your KYC are uploaded on Central KYC servers. During this time period, your details will go through a verification process. After that, you will receive a confirmation e-mail about your KYC Status. Alternatively, you can check your KYC status here.
After the entire process is done, you will receive a 14-digit identification number- KIN (KYC Identification Number).
Here's the important part, when this procedure is complete, you will not be expected to invest in mutual fund schemes from Quantum Mutual Fund. All they're doing is lending you a helping hand, facilitating your journey to financial freedom.
On the completion of your mutual fund KYC, you can invest in mutual funds online via Mutual Fund Websites, Registrar & Transfer Agent, Robo Advisors or other portals such as Mutual Fund Utilities.
Let us look at each of these platforms individually:
Asset Management Company Websites

You could invest in mutual fund schemes directly through the online portal of the Asset Management Company. For instance, if you wish to invest in Fund A, you can go its fund house website and buy fund units online. However, if you have multiple funds, register and invest in each fund house individually. Of course, this is an inconvenience if you choose to have a number of schemes from different fund houses. So, choose your investments with due diligence.
Registrar & Transfer Agent (R&TA)

The registrars also facilitate online investing in mutual funds, however, the investment will be limited to the mutual funds registered with them.

You can either visit the CAMS or Karvy website and invest in schemes available online.
Mutual Fund Utilities

Mutual fund transaction portal, MFU (Mutual Fund Utilities) is a single window for you to transact across mutual fund schemes using a Common Transaction Form (CTF) or through the online portal. All you have to do is first create your Common Account Number (CAN), which is a unique reference number issued by MFU.

If you are an existing mutual fund investor, the CAN will map all existing mutual fund folios across fund houses (participating in MFU), thereby providing a consolidated view.

Below are the few pre-requisites for creating a CAN:

You should be a regular KYC compliant (other than EKYC or Aadhaar based KYC)
You should be an existing investor out of the 27 participating AMCs on the MFU platform (check the list here)
The bank account which you decide to register, will be your default account in your existing mutual fund investments, if any.

Here are the 3 steps to generate your mutual fund E-CAN.

Step 1: Visit - https://www.mfuindia.com/eCANFormFill

Step 2: Select the CAN criteria i.e. either partially electronic or completely electronic.

Step 3: Select your holding type (Single, Joint or Either or Survivor) and then enter the number of holders for the CAN you are creating.

Read here to know more in detail about these 3 steps of E-CAN creation.

Hence, investing through MFU gives you access to all the major mutual funds. First, you have to create an account before transacting. Once your account is set up, you can transact in mutual funds of 28 major AMCs.

So, if you are seeking a transaction portal, as of now, this is the best offering. There will be no additional charge for mutual fund investments made through this portfolio. The cost of the platform is shared by the participating fund houses.

Robo-advisory platforms



Robo-advisers are digital advisers that provide portfolio management and financial planning services online, without any human intervention. These types of advisers are usually more affordable than human advisers to all classes (of investors). The advantage with robo-advisers is zero human bias in the advice, but there could be few limitations to the way information is sought without human intervention.

A robo-adviser can offer you a world of convenience, thanks to the advancement in technology. Opt for a specialised robo-advisory service that will ensure your financial well-being through mutual funds-one that proves to be worth more than it costs. Opt for robo-advisers who are genuinely concerned about your long-term financial well-being. Be careful of not investing your hard-earned money through fly-by-night operators. Opt for robo-advisers backed by established companies in the financial services space. Check if sound and ethical research processes fully support their investment recommendations. They should be fee-based to ensure that the commissions they earn do not influence their advice.

Opt for a specialised robo-adviser who can ensure your financial well-being with prudent recommendations. With a 24x7-service window, robo-advisers are the future of financial planning and investments in a time-strapped world.

Before you begin your mutual funds journey calculate the returns on lump sum investments using our Mutual Funds Calculator and SIP Calculator for your monthly SIP instalments.
To Sum-up...
As the world is moving into the online space with its ease and conveniences, it is quite likely that the online services will replace the human intervention. Nevertheless, some amount of convergence may also be seen if there's intent to serve investors better.
Investing online may be appropriate for those investors who are tech savvy. Those who prefer going "the green way", abhor keeping records in the paper form, and prefer to keep almost everything in electronic form may appreciate the robo-advisories even more.
If you have not yet zeroed-in on a suitable robo-adviser, we suggest you wait. PersonalFN is working on a robust robo-advisory platform that encompasses what is stated above.
This article first appeared on PersonalFN here.
PersonalFN is a Mumbai based personal finance firm offering Financial Planning and Mutual Fund Research services.
Disclaimer:
The views mentioned above are of the author only. Data and charts, if used, in the article have been sourced from available information and have not been authenticated by any statutory authority. The author and Equitymaster do not claim it to be accurate nor accept any responsibility for the same. The views constitute only the opinions and do not constitute any guidelines or recommendation on any course of action to be followed by the reader. Please read the detailed Terms of Use of the web site.
More Views on News
Nov 29, 2017
Stocks that could beat Sensex returns in the long term.
Jun 10, 2017
Forty Indian investing gurus, as worthy of imitation as the legendary Peter Lynch, can help you get rich in the stock market.
Feb 17, 2018
PersonalFN explains the care to be taken while submitting tax saving investment declarations.
Feb 17, 2018
Top three reasons for Tanushree's presentation at Equitymaster Conference to be centered around a possible 30% correction.
Feb 17, 2018
Bill bonner discusses how the US government have created a phony picture of the real condition of the country.
More Views on News
Most Popular
Feb 6, 2018
The market correction has provided a golden opportunity to buy five high-quality safe stocks.
Feb 9, 2018
The easy money policy of the Federal Reserve of the United States, which drove up stock markets all over the world, is ending, with the Federal Reserve looking to shrink its balance sheet.
Feb 9, 2018
MFs are having a gala time taking money from over-eager investors and funneling it into equities. Smart investors, though, know better than to do that.
Feb 6, 2018
Big companies enjoying tax deductions and exemptions have an edge over the small companies.
Feb 6, 2018
PersonalFN explain what investors should after LTCG tax norms.
More