Best Midcap Funds to Invest in 2021
Best Midcap Funds to Invest in 2021
Jan 13, 2021
The equity market's rollercoaster ride from highs to multi-year lows and the escalation to all-time highs within a gap of few months has concluded with midcap stocks emerging as one of the winners. You may recall that the midcap segment went through a rough patch between 2018, 2019, and early 2020s. It had battled several headwinds such as, weak economic growth, the liquidity crisis in NBFCs, and global pandemic lockdowns.
The good news is that economic activities are geared to strengthen in 2021, thanks to the dual vaccine advantage--the economic vaccine (stimulus) and the COVID-19 medical vaccine set to be accessible soon. And because midcap stocks have a positive correlation with the economic growth, conditions may keep getting better for midcap funds.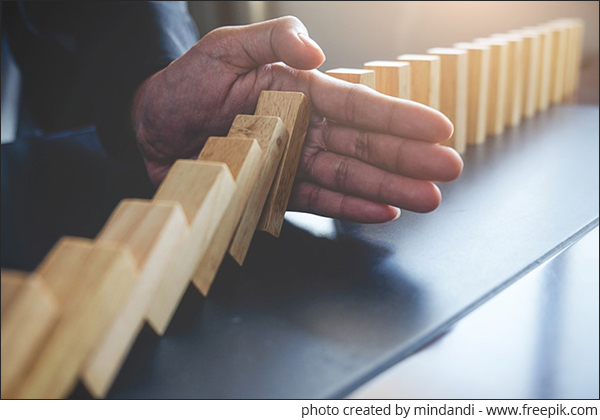 Furthermore, historical performance has proven time and again that investing in mid cap funds over the long term is fruitful. So if you are willing to take some risk in anticipation of better returns consider investing in worthy midcap funds.
Watch Now: 3 Little-known Stocks We are Super Bullish On
What are Midcap Funds?
Midcap funds are equity-oriented mutual funds mandated to invest at least 65% of its assets in equity and equity related instruments of midcap companies, which are ranked from 101st to 250th in terms of full market capitalisation.
Midcap companies have the potential to become the largecaps of tomorrow, which gives midcap funds a higher upside potential and the ability to create significant wealth for its investors. These funds tend to outperform largecap funds during bull market phases.
Graph: Placement of mid cap funds on risk-return spectrum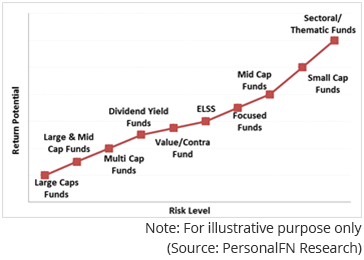 However, Midcap funds are not as resilient during bear phases and may plunge lower than largecap funds. Keep in mind that midcap companies have a limited scale of operation compared to their largecap peers, lower customer outreach, and limited access to various resources. These factors make them vulnerable to risk during gloomy market conditions.
This positions midcap funds as a high risk - high return investment avenue. On the risk-return spectrum, midcap funds are just below smallcap funds and thematic/sectoral funds. A midcap fund can form a part of your core portfolio as long as you have a high risk appetite, ability to bear short-term volatility, and an investment time horizon of at least 5-7 years.
Table: Midcap funds manage to outperform the benchmark index
Data as on January 08, 2020
(Source: ACE MF)
*Please note, this table only represents the best performing Midcap Funds based solely on past returns and is NOT a recommendation. Mutual Fund investments are subject to market risks. Read all scheme related documents carefully.Past performance is not an indicator for future returns. The percentage returns shown are only for an indicative purpose. Speak to your investment advisor for further assistance before investing.
Overall, the long term returns of funds in the midcap category are encouraging. Most midcap funds have performed remarkably well in the last one year. This has helped improve the long-term performance of the respective funds. However, it is vital to look beyond returns when you invest in midcap funds and select funds that engage in astute stock picking and prudent risk management.
Top midcap funds to invest in 2021
Based on our analysis and research at PersonalFN, Axis Midcap Fund, DSP Midcap Fund, and Invesco India Midap Fund are currently the best schemes in the midcap fund segment. These funds have rewarded investors well for the risk by avoiding momentum bets and focusing on fundamentally sound high-growth potential stocks in the midcap domain.
Some other decent performers in the category are:
Remember do not pick midcap funds by:
Giving importance to the short-term market outlook
Ignoring your personalised asset allocation
Depending extensively on the past track-record of a scheme
Relying blindly on star-ratings
Relying on the advice given by friends and relatives unqualified to give you advice on mutual funds
Do note that a top performing scheme or category of the past year may not be the top performer in the following year. The important factor while selecting any scheme is to evaluate its performance based on quantitative and qualitative parameters.
Here's how you should select a midcap fund...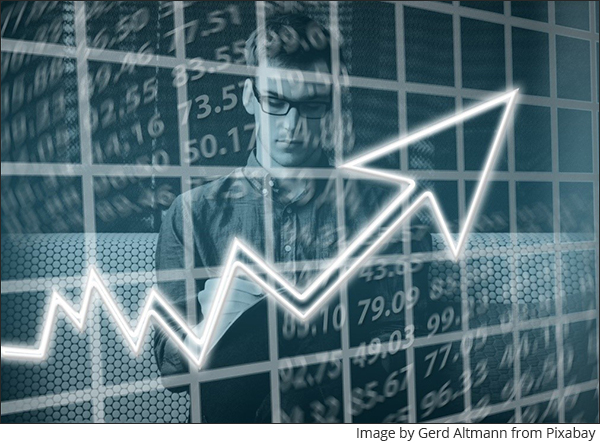 Quantitative Parameters:
Analyse if the fund has shown consistency in performance across various market periods (bull and bear market phases) compared to the benchmark and category peers. While all funds may perform well during the bull phase, an important parameter while selecting a midcap fund is to determine its ability to manage the downside risk during tough market conditions.
Then determine whether the fund has rewarded its investors well for the risk they have taken using risk-reward ratios like Sharpe Ratio, Sortino Ratio, and Standard Deviation over a 3-year period.
Give preference to those funds that stand strong on risk-reward parameters while short listing funds for your portfolio.
Qualitative Parameters
Qualitative parameters are often overlooked though they are a vital aspect in the selection process. It involves determining the quality of the portfolio and the efficiency of fund manager/house.
The fund house should have a significant performance record and must follow robust investment processes with adequate risk management systems in place.
And because the fund's performance is directly dependent on the ability of its fund manager, check the qualification and experience of the fund manager and the track record of the other schemes they manage.
Look at the fund's portfolio for how well diversified it is across stocks/sectors. Remember that a concentrated portfolio can expose you, the investor/s, to higher risk. Ensure that the scheme includes highly liquid, quality names of organisations in the midcap space to help it sail through adverse market conditions.
Moreover, keep a tab on the churning rate of the securities in the portfolio because a high churning rate can make the portfolio prone to volatility and negatively impact the overall returns of the scheme. Analyse, the portfolio turnover ratio and expense ratio to assess how efficiently the fund controls the churning and limits the expenses.
Yes, we know that the above list is a lot for an average investor to look at. It involves number crunching and much of the data is not easily available in one place. But if you do need to narrow down on the top funds, these factors are of utmost importance.
Watch this short video on selecting mutual fund schemes:
At PersonalFN, we select and recommend mutual funds based on quantitative and qualitative parameters using our S.M.A.R.T Score Matrix:
S - Systems and Processes
M - Market Cycle Performance
A - Asset Management Style
R - Risk-Reward Ratios
T - Performance Track Record
The outlook for midcap funds in 2021:
Midcap funds bet on defensive sectors such IT and Pharma have proved to be rewarding in 2020. The midcap segment benefitted from higher participation from retail investors as valuation in frontline stocks soared to all-time highs.
Going forward, if the economic revival continues to be strong, midcap funds could once again outperform largecap peers. Here are some of the factors that bode well for midcap funds:
Better corporate earnings on improving demand
Emphasis on Atmanirbhar Bharat as India along with other countries looks to shift manufacturing base away from China.
Government measures to boost growth through production linked incentives
Liquidity boost from RBI may continue in the near term, providing easy access to capital
However, beware of any short-term hurdles that can affect the performance of the funds. Here are some of the potential risks that the economy may face:
Falling urban incomes
High fiscal deficit
Concerns regarding financial health of banks
Geopolitical risks
Therefore invest with a long-term goal horizon, preferably though the SIP mode to mitigate the impact of volatility.
Though midcap funds may outshine largecap funds, do not increase your weightage in the category without evaluating your portfolio and financial needs. Stick to your personalised asset allocation plan based on your financial goals, risk appetite, and investment horizon and avoid taking undue risk.
PS: PersonalFN has completed 20 years of unbiased research service and we want to celebrate it with our loyal readers and subscribers like yourself. Get PersonalFN's premium mutual fund research service 'FundSelect Plus' in this exclusive anniversary offer. As a FundSelect Plus subscriber, you will get access to 7 ready-to-invest premium mutual fund solutions with high performance potential. Subscribe now!
Author: Divya Grover
This article first appeared on PersonalFN here.
Join Now: PersonalFN is now on Telegram. Join FREE Today to get 'Daily Wealth Letter' and Exclusive Updates on Mutual Funds
PersonalFN is a Mumbai based personal finance firm offering Financial Planning and Mutual Fund Research services.
Disclaimer:
The views mentioned above are of the author only. Data and charts, if used, in the article have been sourced from available information and have not been authenticated by any statutory authority. The author and Equitymaster do not claim it to be accurate nor accept any responsibility for the same. The views constitute only the opinions and do not constitute any guidelines or recommendation on any course of action to be followed by the reader. Please read the detailed Terms of Use of the web site.
More Views on News
Feb 26, 2021
PersonalFN analyses the features of ITI Mid-Cap Fund and explains the potential this fund has to offer to its investors.
Feb 26, 2021
In today's video, I'll discuss why thew stock market went up on Wednesday, 24 February 2021, when the NSE had to shut trading due to a technical glitch.
Feb 26, 2021
You my personal trading checklist and you will be well on your way to making it big as a trader.
Feb 25, 2021
In this video, I'll show you how to get started on the path to daily trading profits.
Feb 25, 2021
Timely review of your investment portfolio is the key, to enable stable returns and work towards your envisioned financial goals during various market phases.
More Views on News
Most Popular
Feb 24, 2021
Last time the smallcap index crossed 19k a big correction followed. Here's what makes it different this time.
Feb 15, 2021
In this video, I'll cover your queries on intraday trading and also share my view on how to decide stop losses and target prices.
Feb 16, 2021
A look at what India's top equity mutual funds bought and sold in January 2021.
Feb 16, 2021
Do you enjoy reading Tesla and Bitcoin stories? Here's a not so famous small-cap stock to profit from the rise of EVs.
More