The Single Most Important Thing You Can Do to Build a Rich Life
The Single Most Important Thing You Can Do to Build a Rich Life
Jan 18, 2017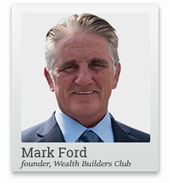 Getting to work early is such a common virtue of successful people that I'm tempted to call it the single most important thing you can do to change your life.
I wasn't always an early riser. For most of my twenties, if I saw the sun rise it was before going to bed. And in my thirties, I'd struggle to get in to the office by 9 a.m. I wasn't afraid of the work.
Most days, I'd put in 12-14 hours. But since I had accustomed myself to late hours in college and graduate school, I saw no reason to change my waking and sleeping habits. "I do my best work after midnight," I used to say. And for a while, I even believed it.
My conversion happened in my early forties, after I'd already become financially independent. That being the case, I can't argue that it's impossible to become successful unless you get up early. I did it. And plenty of others did it, too. But I can say that the success I've had since then has been more dramatic...and has come a lot easier.
At the time of my conversion, I was working about 65 hours per week, beginning each workday at 9 a.m., working until about 8 p.m., and working at least half a day on Saturday and Sunday. (Needless to say, I wasn't seeing much of my family.)
My partner at the time was getting to work at 7:30 or 8 a.m. (I can't be sure, of course, since I was never there to greet him!) and leaving at about 6:30 or 7 p.m. He was working about the same number of hours as I was during the week but didn't work at all on weekends.
I was jealous of his weekends, and promised myself repeatedly that I'd not work weekends either. But when Friday came to a close, I never felt my work had been done. There were always several very important matters needing attention. Therefore, one weekend after the next became filled with catch-up work.
My family didn't like it. I didn't like it. But the really frustrating thing was that nobody at work seemed to notice all the extra time I was putting in. In fact, I was getting ribbed about coming in late.
After working especially late one night, I stopped for gas at about two o'clock in the morning. As I handed my credit card to the lady in the glass booth, she said, "Man, you look beat!"
"I've been working almost 12 hours a day," I told her. "And half-days on weekends." She looked at me, unimpressed.
"You talk about it like it's a virtue," she said.
"Well, if working long hours isn't a virtue," I shot back, "what is?"
"Getting to work first," she said. It was bizarre-being lectured about virtue by a gas jockey at 2 a.m. But I knew she was right. For all the extra hours I put in, my partner-who had his weekends free-had cornered the market as far as the puritan work ethic was concerned. He seemed more virtuous not only to our employees but also, I suddenly realized, to me!
There is something about getting in earlier that seems wiser, nobler, smarter, and just plain more industrious than working late. Getting to work earlier says something about being energetic, organized, and in control. Staying late leaves the opposite impression: You are diligent but disorganized, earnest but erratic, hardworking but a drudge. In How to Become CEO, Jeffrey J. Fox puts it this way:
If you are going to be first in your corporation, start practicing by being first on the job. People who arrive at work late don't like their jobs-at least that's what senior management thinks... And don't stay at the office until 10 o'clock every night. You are sending a signal that you can't keep up or your personal life is poor.
The lady in the glass booth was right. Getting to work first was better than working until dawn. From that moment on, I resolved to come to work earlier.
And I did. At first, it was difficult and my success was sporadic. But then I came upon a plan that worked. I resolved to set my alarm clock a minute earlier each day. A single minute would feel like nothing, I figured. Yet in the course of two months, I would have moved the start of my day back by an hour.
I used this minute-per-day program to move my at-work time from 9 a.m. to 8:30 a.m. and then to 8 a.m. and then to 7:30 a.m. Nowadays, I typically wake up at 5:30 a.m. and arrive at my desk (or my workout) at 6:30 a.m.
"Early to bed and early to rise, makes a man healthy, wealthy, and wise," Ben Franklin advised almost 300 years ago. Taking that path really did make a big difference in my life. And I'm not the only one. There are several studies showing that successful entrepreneurs and most CEOs typically get to work at least an hour before their employees. Most of the wealthiest people I know get up early.
In fact, this is such a universal trait among successful people that I WILL now call it the single most important thing you can do.
PS: Mark's ideas can be transformative. From how to live better, richer lives to how to build real, substantive wealth, he gives you the confidence and coaching you need to big changes...and the courage to live your best life possible. Do you have what it takes to be better? Click here to find out.
Note: This article was first published here by the Palm Beach Group.
Mark Ford is a globally renowned author, entrepreneur, millionaire wealth coach. He founded the Wealth Builders Club which has helped hundreds of people around the world achieve a financial success most people only dream of.
Disclaimer:
The views mentioned above are of the author only. Data and charts, if used, in the article have been sourced from available information and have not been authenticated by any statutory authority. The author and Equitymaster do not claim it to be accurate nor accept any responsibility for the same. The views constitute only the opinions and do not constitute any guidelines or recommendation on any course of action to be followed by the reader. Please read the detailed Terms of Use of the web site.
More Views on News
Mar 22, 2018
Certain blue chips hold the potential of delivering returns comparable to small-cap stocks. With these stocks, you can get the best of both worlds.
Nov 29, 2017
Stocks that could beat Sensex returns in the long term.
Jul 18, 2018
PersonalFN explains why a mutual fund portfolio review is necessary, particularly after the regulator's mutual fund categorisation norms.
Jul 18, 2018
...
Jul 18, 2018
You are missing out big gains if you don't own these 8 stocks.
More Views on News
Most Popular
Jul 12, 2018
Blindly following super investors is a dangerous game to play. Here's how you can avoid such mistakes.
Jul 10, 2018
If you're worried about the markets - you are on the wrong track. This is opportunity - put your wealth-building hat on, instead - Richa shows you how...
Jul 11, 2018
The price signals that MSP sends out, creates its own set of problems.
Jul 6, 2018
ICICI AMC launches an open -ended equity fund following Pharma, Healthcare, Diagnostic and allied theme.
Jul 6, 2018
Buy Companies that can fight all kinds of Pandas and Bears in the long run.
More