How Union Budget 2021 Can Provide a Relief to the Common Man Amidst the COVID-19 Pandemic?
How Union Budget 2021 Can Provide a Relief to the Common Man Amidst the COVID-19 Pandemic?
Jan 19, 2021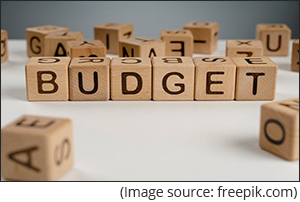 Historically, the Union Budget has been an important event for the country since it offers guidance on a lot of policy areas such as taxation and public spending amongst others.
After the distressing times the people at large and the economy have gone through during the COVID-19 pandemic, this year's Union Budget, i.e. the Union Budget 2021, would be even more an interesting event to watch out for.
Numerous off-budget important policy decisions were of course proactively made the government to stimulate economic growth and provide relief to the common man in the middle of the COVID-19 pandemic.
However, the masses now expect the government to undertake more on the healthcare and education infrastructure front. In addition, placing more income in the hands of the common man by way of tax reforms and reliefs. Everyone will be looking forward to what Finance Minister, Ms Nirmala Sitharaman proposes in the Union Budget 2021-22.
Watch Now: 3 Little-known Stocks We are Super Bullish On
Here are the common man's expectations from the Union Budget 2021-22:
Health insurance boost

Although the COVID-19 vaccine has been rolled out, it's going to take a few more months before the majority of the population is vaccinated. The risk from the strain of new mutated coronavirus still remains, which is highly transmissible. In case India sees a second wave, the healthcare spends of households might go up again. Given this, there's been a demand to allow a deduction of up to Rs 1 lakh on actual basis for the treatment of COVID-19 for self or family member.

Similarly, it remains to be seen what steps the government takes to encourage people to opt for health insurance policies. The Budget 2021-22 may boost schemes such as Ayushman Bharat Yojana and other healthcare schemes.

The COVID-19 pandemic has taught many Indians the importance of having an adequate health insurance cover. It expected that the government increases the deduction limit u/s 80D of the Income Tax Act, 1961 from Rs 25,000 to Rs 50,000 in case of non-senior citizens, and from 75,000 to Rs 1 lakh in case senior of citizens.

Reshuffling slabs under the old regime

In the last Union Budget, the government introduced an alternative/optional new personal income tax regime. Although it reduced the tax incidence by inserting additional slabs, it also required the taxpayer to give up a whole host of deductions. Thus, the net positive effect of the new regime on discretionary income was minuscule.

Given the challenging economic circumstances in the aftermath of a pandemic, the common man expects an increase in the base exemption limit from Rs 2.5 lakh to Rs 5.0 lakh under the old tax regime.

Relief from the calculation of perquisites

Even today many of us continue to Work From Home (WFH). In case, your organisation has purchased any assets such as furniture, chairs, router connection, and any other infrastructure so that you can discharge your duties from home or is paying fixed monetary allowance for this purpose during the pandemic time, the government should consider this to be a non-taxable perquisite. Going forward too, WFH is likely to be a new normal with many companies potentially following a hybrid-WFH model.

Increase in Standard Deduction

In the Interim Budget, 2019 the Modi-led-NDA government increased the Standard Deduction limit to Rs 50,000 from Rs 40,000 earlier to provide relief to the salaried middle class. The Standard Deduction was re-introduced as an aggregate deduction in place of reimbursement of medical allowance and travel allowance.

Given that inflation in medical costs has been quite high and WFH has led to higher electricity and other utility bills for employees, and many have taken pay cuts and faced hardships amidst the pandemic, it is expected of the government to provide relief to middle-class salaried taxpayers by the way of an increase in the Standard Deduction limit from current Rs 50,000 per annum to at least Rs 75,000 (while there have also been suggestions to increase it to Rs 1 lakh per annum)

Enhance the Section 80C limit

This one isn't new; in fact, it has been making rounds for the last few years. Enhancing the deduction u/s 80C from current Rs 1.5 lakh per annum to 3 lakh will provide relief to a wider section of the population and boost savings and investments in the country.

Also, that tuition fee of schools, colleges, and educational institutions providing quality education has been on the rise. Hence, it would be worthwhile to accommodate the rise vide an increase in the deduction limit under Section 80C.

Relief to students

Education plays a pivotal role in the growth of a civilised and progressive economy. Knowledge is indeed power and, therefore, the government in the Budget 2021-22 should seriously consider a significant outlay for education with an emphasis on tech-enabled learning and skill-development models. Moreover, the effective implementation of the education programme and policies is the key.

For those seeking education loans, the government should possibly consider expanding the maximum repayment period of education loans from 8 years to 10 years under Section 80E.

Boost to Housing via tax breaks

Given the importance of the real estate sector in the economic growth of the country, it is expected that the Union Budget 2021-22 proposes provisions to boost the real estate demand.

As part of that, the deduction applicable for interest paid on housing loan could be increased from Rs 2 lakh per annum to Rs 4 lakh u/s 24(b) of the Income Tax Act, 1961.

In the case of rented properties, it is expected that the government increases the quantum of standard deduction u/s 24 for calculating the net asset value from the existing 30% to 40%.

Increase in deduction limit on interest income for conservative investors

As you may be aware, the interest earned on a savings bank account, post office savings account, and/or with a co-operative society (carrying out the business of banking), is eligible for a deduction of up to Rs 10,000 per annum u/s 80TTA for non-senior-citizen assessees.

Whereas for senior citizens, the deduction is available on interest earned on deposits (both, savings and term deposits) with a bank, post office, and/or co-operative society up to Rs 50,000 per annum u/s 80TTB. It is expected that the government increases the deduction limits under these two sections to offer some consolation to taxpayers adversely affected by the fall in interest income.

Increase in DICGC limit

Given the likely jump in the Non-Performing Assets, (Financial Stability Report expects nearly a 100% jump in NPAs by September 2021) and the fragile capital adequacy of some banks, the government should also consider safeguarding depositors by increasing the threshold of Deposit Insurance and Credit Guarantee Corporation (DICGC) limit from the current Rs 5 lakh per bank, per depositor to, say, Rs 7.5 lakh or Rs 10 lakh per bank, per depositor.
To conclude...
In my view, the government may compromise on the path to fiscal consolidation and attempt to leave a higher disposable income in the hands of the common man, which is a necessity amidst the pandemic.
That being said, we can only look forward to how many of these expectations actually see the light of the day. Let's hope on February 1, 2021, the Finance Minister, Ms Sitharaman leaves a billion Indians smiling after the period of grief they have gone through.
Warm Regards,
Rounaq Neroy
Editor, Daily Wealth Letter
Editor's note
Markets are trading at extremely expensive valuations and if you want to create a robust mutual fund portfolio, I suggest subscribing to PersonalFN's FundSelect Plus --a premium mutual fund research service that has a proven track record of 13 years to its credit.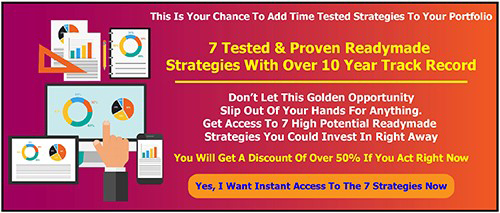 As a FundSelect Plus subscriber, you will get access to 7 ready-to-invest premium mutual fund solutions with high-performance potential.
FundSelect Plus is a perfectly suitable unbiased research service for all mutual fund investors who can't spare time to do thorough research required to shortlist schemes or don't have the expertise to understand the nitty-gritty of mutual fund research. Subscribe now!
Author: Rounaq Neroy
This article first appeared on PersonalFN here.
Join Now: PersonalFN is now on Telegram. Join FREE Today to get 'Daily Wealth Letter' and Exclusive Updates on Mutual Funds
PersonalFN is a Mumbai based personal finance firm offering Financial Planning and Mutual Fund Research services.
Disclaimer:
The views mentioned above are of the author only. Data and charts, if used, in the article have been sourced from available information and have not been authenticated by any statutory authority. The author and Equitymaster do not claim it to be accurate nor accept any responsibility for the same. The views constitute only the opinions and do not constitute any guidelines or recommendation on any course of action to be followed by the reader. Please read the detailed Terms of Use of the web site.
More Views on News
Feb 26, 2021
PersonalFN analyses the features of ITI Mid-Cap Fund and explains the potential this fund has to offer to its investors.
Feb 26, 2021
In today's video, I'll discuss why thew stock market went up on Wednesday, 24 February 2021, when the NSE had to shut trading due to a technical glitch.
Feb 26, 2021
You my personal trading checklist and you will be well on your way to making it big as a trader.
Feb 25, 2021
In this video, I'll show you how to get started on the path to daily trading profits.
Feb 25, 2021
Timely review of your investment portfolio is the key, to enable stable returns and work towards your envisioned financial goals during various market phases.
More Views on News
Most Popular
Feb 24, 2021
Last time the smallcap index crossed 19k a big correction followed. Here's what makes it different this time.
Feb 15, 2021
In this video, I'll cover your queries on intraday trading and also share my view on how to decide stop losses and target prices.
Feb 16, 2021
A look at what India's top equity mutual funds bought and sold in January 2021.
Feb 16, 2021
Do you enjoy reading Tesla and Bitcoin stories? Here's a not so famous small-cap stock to profit from the rise of EVs.
More