7 Smart Ways to Utilise Your Year-End Bonus
7 Smart Ways to Utilise Your Year-End Bonus
Jan 20, 2018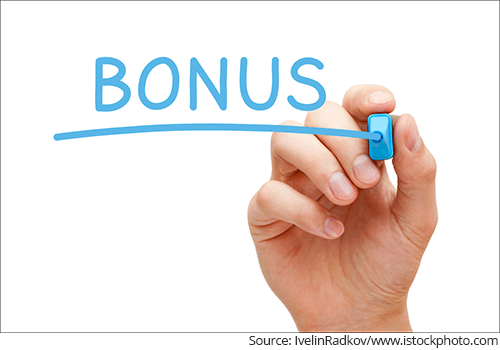 "The management team decided to reward you with a sum of Rs 2,00,000 as performance bonus. This bonus award is a testimony of your excellence and dedication to achieve the larger goals of the company.
We appreciate your continuous contribution towards development and growth of the company.
Please accept this with our best wishes.
We look forward to your active participation and perseverance this New Year 2018...and always!
Thank You!"
Are you awaiting this letter?
Or you have already received one from your organisation?
Most of us wait for some kind of reward, recognition, appreciation or acknowledgement from our bosses.
And what better way than receiving a monetary acknowledgement.
But what do you do when you receive such a high sum? How do you deploy it?
Bhavik, a Senior Consultant working in a MNC received a hefty bonus of Rs 3 lakh. And he plans to buy 3 major things:
A new music system - approx. cost Rs 30,000
A holiday to Norway to observe Northern Lights (approximate cost Rs 2,50,000)
And save the balance money
What do you think about Bhavik's plan?
Well, in our opinion annual bonus is a form of windfall income.
All of us desire to be blessed by a windfall income someday in the form of lottery, receiving inheritance, and so on. Most of desire to use this money in a way that we can go on a shopping spree or visit our favourite holiday destinations.
But, let us apprise you that you can become even richer if this windfall income is used smartly. You see, allowing your money to work for you can enable you to live life more comfortably.
So here are some of the smart ways to deploy your annual bonus money:
Invest Sensibly

As you would be aware, inflation erodes your income every single day. Thus, it is imperative that you invest your new-found wealth in order to meet your crucial financial goals.

But be careful of where you are investing and refrain from getting caught in a hype, exuberance or what your friends and family have to say.

You must always invest based on your risk appetite and asset allocation.

To understand in detail watch this video on Assessing your Risk Appetite.




Mutual funds are a good way to invest in equities for those who don't have knowledge about investing in stocks.
Opt for a STP

Another smart way is to start a Systematic Transfer Plan (STP).

Under STP, a lump sum amount invested in a fund earlier can be transferred at regular intervals systematically in a piecemeal manner into another mutual scheme (as desired by you) of the same mutual fund house.

Like Bhavik if you receive such hefty bonus, initially invest it in an ultra-short term debt fund and/or a liquid fund. Then, systematically a certain sum of money can be transferred -monthly or quarterly - to an equity-oriented fund of your choice over a period of time.
Pay-off some/ all the debt

Reducing your debt should be amongst your top priorities when you plan to utilise the bonus. Any financial obligations such as credit card dues, personal loans, business loans etc. should be repaid especially the ones that bear very high interest rates.

By doing this you will not only save on a lot of interest payments but also improve your credit score. A healthy credit score is imperative in case you need to obtain further loans in the future.
Boost Emergency Funds

While being optimistic is a good thing, you should be aware that nothing in this world is permanent or guaranteed. It is important to have a contingency or emergency fund.

And if you still have not created a separate fund for contingency then, you certainly need to create one with the help of the bonus amount received.

Contingency Fund should take care of at least 6 to 12 months of your regular monthly expenses (including all the EMIs). Therefore, create this by deploying money in a separate saving bank account and/or liquid fund(s).
Don't Ignore Taxes

Taxes are an important aspect while managing windfall income. It is important to determine how and when the tax liability will arise.

But you must not ignore your constitutional duty of paying tax. Of course, you can use the provisions of the tax laws to save taxes by planning your transactions well. Always ensure that you discharge this legal responsibility rightly and consider it as a moral responsibility too.
Invest on Yourself

With so much happening in life, many a times we tend to forget our own self-development. Utilise this bonus money to learn a new skill. Something which could be relevant to your job or an area of personal interest, such as photo-shop, advance use of excel, cooking, baking, photography, music, etc.

Basically, anything you've been putting off for the longest time. Learn new things that you are passionate about and upgrade yourself. This will boost your confidence. Eventually, this will help you grow in your professional or personal life.

And if you wish to learn the art of financial planning then, PersonalFN has developed a comprehensive program: Become Your Own Financial Planner. With this e-course, you too, can create a financial plan like an expert. It will be your guide to most serious decisions regarding money matters.

The tutorials start with the basics of budgeting and managing cash flows and then moves on to how to set SMART goals. You will also learn how to select winning mutual funds, along with the right asset allocation and its importance. The modules will also outline strategies to build your optimum investment portfolio and much more.

Apart from the video tutorials, you will get access to a host of downloadable calculators, such as a Cash Flow Calculator, Retirement Calculator, etc. Absolutely Free! Don't miss this opportunity. Subscribe to the e-course now!
Don't do anything

Yes, you read it right. If you are still not sure about how you can use this money, then do not touch this fund for some time at least.

Most people can get overwhelmed by a windfall of money.

Similarly, you too might be tempted to spend this fortune recklessly on expensive trips, luxury cars or extravagant things.

Gaining a windfall might also lead you to impulsively lend money to your friends and relatives who are in need of financial help, but later might be incapable of repaying your loan. Or worse, you might land up investing in some dubious investment strategy which might never earn you any returns.

Hence, set a cool down period of say 1 year. This ensures that you take time to think about how to use it and avoid the initial risk of spending or investing it out of excitement.

So initially, the money can be held in liquid funds, money market instruments or savings account or in a one-year Fixed Deposit until the decision to use it wisely is taken. These short-term instruments will provide capital protection and liquidity, albeit you would derive low real and tax-adjusted returns.
To Conclude:
Like Bhavik, avoid spending recklessly. Instead use this bonus money to build your wealth and create more money. It is vital to be prudent while spending this windfall income as you would not even realise when a huge portion of the inherited wealth is blown away without really improving your finances.
PersonalFN is of the view that it is important that you sensibly account for the inherited wealth in your financial plan so as to meet your financial goals and live life comfortably. Remember that, using the services of an expert or experienced financial planner for managing your finances will not be a waste of money.
If you need a professional assistance, then you can reach out to PersonalFN on 022-61361200 or write to info@personalfn.com and get your free financial health check-up done today. You can even get in touch with a Certified Financial Guardian in your vicinity.
Happy Planning!
This article first appeared on PersonalFN here.
PersonalFN is a Mumbai based personal finance firm offering Financial Planning and Mutual Fund Research services.
Disclaimer:
The views mentioned above are of the author only. Data and charts, if used, in the article have been sourced from available information and have not been authenticated by any statutory authority. The author and Equitymaster do not claim it to be accurate nor accept any responsibility for the same. The views constitute only the opinions and do not constitute any guidelines or recommendation on any course of action to be followed by the reader. Please read the detailed Terms of Use of the web site.
More Views on News
Nov 29, 2017
Stocks that could beat Sensex returns in the long term.
Jun 10, 2017
Forty Indian investing gurus, as worthy of imitation as the legendary Peter Lynch, can help you get rich in the stock market.
Feb 21, 2018
The South American nation of Venezuela just launched its own cryptocurrency. Is this the beginning of a revolution? Read on to find out more...
Feb 21, 2018
The 5 Minute WrapUp will now come to you every weekday.
Feb 21, 2018
Corporate bad loans constituted nearly 70% of the total bad loans of public sector banks in India, in 2016-2017.
More Views on News
Most Popular
Feb 8, 2018
Has the sell-off in the markets left India's super investors unduly worried?
Feb 9, 2018
The easy money policy of the Federal Reserve of the United States, which drove up stock markets all over the world, is ending, with the Federal Reserve looking to shrink its balance sheet.
Feb 9, 2018
MFs are having a gala time taking money from over-eager investors and funneling it into equities. Smart investors, though, know better than to do that.
Feb 15, 2018
Once you accept the fact that elections are round the corner and that this budget is geared to reach a 40% target, everything makes sense.
Feb 8, 2018
Domestic money flow into Indian equities surpassed foreign fund flows in the recent years. But will it continue in volatile market?
More