Here's What The Indian Mutual Fund Industry Expects From Interim Budget 2019
Here's What The Indian Mutual Fund Industry Expects From Interim Budget 2019
Jan 29, 2019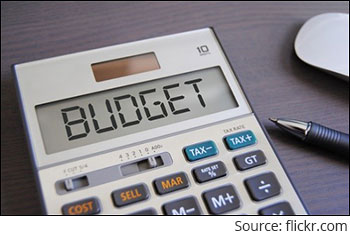 During the budget preparation phase, various industries make representations to the finance ministry. While most industries seek favourable taxation for themselves, others such as the mutual fund industry have put forth a comprehensive list of demands that can affect individuals like you!
The Indian mutual industry body, the AMFI (Association of Mutual Funds in India) had presented a long wish list before the last budget. Unfortunately, the government dashed all its hopes, given the constraints in which it had presented the budget last time.
Contrary to the expectations of many, the government introduced a tax on Long Term Capital Gains made on equity investments. This move came as a shocker and dampened the sentiment of investors.
Now that interim Budget 2019 is around the corner, AMFI has rebottled the same old wine and it hopes to be lucky this time.
--- Advertisement ---
Access Life Changing Multibaggers as Sensex Races to 100,000
Senior Analyst and our Co-head of Research Tanushree Banerjee has just released a special report.

In this report…

She has identified an irreversible trend that would push Sensex above 100,000.

And in that process, could allow early investors to make life-changing gains.

You can get this special report here. It's FREE!

As part of this same initiative…

We are hosting a MEGA SUMMIT where Tanushree will reveal specific investment opportunities that could help make the most of this irreversible trend.

We strongly recommend you attend that too…

The last we checked, within days well over 9,800 Indians had signed up for it…and thousands more were expected to block their seats…

Yes …this is HUGE.

So we urge you to don't miss this and…



Download the Report & Block Your Seat Now. It's Free.
(Plus automatically get a free seat in Rebirth of India MEGA SUMMIT)


------------------------------
Prominent demands of the mutual fund industry...
Introduction of DLSS: On the lines of Equity Linked Savings Schemes (ELSS) which help you claim tax deduction upto a sum of Rs 1.50 lakh under Section 80C of Income Tax Act, 1961, AMFI seeks the nod of the finance ministry to roll out Debt Linked Savings Schemes (DLSS) for conservative or risk-averse investors. AMFI argues that DLSS will help deepen the bond market. It proposes to keep a lock-in period of five years for DLSS which is at par with other fixed-income assets allowed under Section 80C.

[Read: Which Are The Best ELSSs (Tax Saving Funds) For 2019?]
Mutual Funds as a Specified Asset: As you may know, you can avail an exemption from capital gains tax if you invest in 'Long-term Specified Assets' having a lock-in period of three years under section 54EE. So far, the government hasn't allowed mutual funds to tap this market. AMFI expects to get approval this time and has claimed that such a move will help channelise domestic savings into capital markets.
FoFs should be classified as equity funds: A mutual fund scheme can be classified as an equity-oriented scheme only if it invests at least 65% of its assets in equity shares. Since equity-oriented Fund of Funds (Equity FOFs) invest in other equity mutual funds, they aren't classified as equity-oriented schemes. If the government approves this demand, mutual fund houses may aggressively roll out and push equity FOF products since they will be treated on par with other equity funds for taxation purpose.
Mutual funds shall be treated at par with ULIPs: The mutual fund industry also seeks a level playing field with the life insurance industry. At present, intra-fund switches are tax-free for Unit Linked Insurance Plans (ULIPs). In other words, if you want to transfer your holdings to fund 'B' offered by an insurance company from the fund 'A' of the same company, it doesn't attract any capital gains tax. Similarly, the mutual fund industry wants to offer its investors a tax-free switching facility for intra-fund house transfers. The finance ministry might be careful about such suggestions since it would lead to unnecessary churning of the portfolio at investors' level.
At par treatment to debt funds: Besides, the mutual fund industry is also batting for at par tax treatment to debt-oriented mutual funds as for listed debenture. To qualify as a long-term capital asset, one has to hold a debt fund for 36 months whereas, you can claim the benefits of indexation after holding a listed debenture just for 12 months.
The mutual fund is also hopeful about launching Mutual Fund Linked Retirement Plans (MFLPR) on the lines of 401 (K) retirement scheme run in the U.S.
What would change for the industry?
If the Indian mutual fund industry's demands such as allowing investments in specified mutual fund schemes to avail an exemption from capital gains under 54EE are fulfilled, it would boost the industry's prospects.
Likewise, allowing equity FOFs a status of equity asset would make the product popular among investors and more mutual fund houses. Also, allowing for DLSS and MFLPR would help the mutual fund industry garner more AUM (Assets Under Management).
After the capital market regulator discouraged mutual funds to launch open-ended New Fund Offers (NFOs), the industry has focused mainly on close-ended equity schemes. Now that the regulator is pondering on releasing a new set of rules also for close-ended schemes, the industry's looking out desperately for an alternative to launch new schemes.
On this backdrop, some of the industry's demands from the interim Budget 2019 look obvious. Nonetheless, the majority of them are equally beneficial to investors as well.
What are the implications for investors?
At present, aggressive risk-taking investors have been investing predominantly investing in equity mutual funds through Systematic Investment Plans (SIPs). But the selection of mutual funds is quite a task given the plethora of schemes available. If the government allows equity FOFs to be treated on par with other equity-oriented schemes from a tax angle, the hard work of selecting the best mutual fund schemes may substantially reduce to a great extent. It would be easy to invest in a couple of best equity FoFs and take exposure to best equity-oriented mutual fund schemes with one or two equity FoF.
For risk-averse and elderly investors, on the other hand, the option such as DLSS may become popular if the instrument is allowed as a deduction under Section 80C of the Income Tax Act, 1916.
The industry and investors would be keen to watch how the finance minister reacts to AMIF's demands. To read AMFI's wish list for FY 2018-19, click here.
PS: If you wish to take a calculated risk and invest in equity funds, PersonalFN can help you pick hidden gems or lesser-known funds that are capable of generating big gains for you.
PersonalFN has released a report 5 Undiscovered Equity Funds especially for investors like you.

Author: PersonalFN Content & Research Team
This article first appeared on PersonalFN here.
PersonalFN is a Mumbai based personal finance firm offering Financial Planning and Mutual Fund Research services.
Disclaimer:
The views mentioned above are of the author only. Data and charts, if used, in the article have been sourced from available information and have not been authenticated by any statutory authority. The author and Equitymaster do not claim it to be accurate nor accept any responsibility for the same. The views constitute only the opinions and do not constitute any guidelines or recommendation on any course of action to be followed by the reader. Please read the detailed Terms of Use of the web site.
More Views on News
Mar 22, 2018
Certain blue chips hold the potential of delivering returns comparable to small-cap stocks. With these stocks, you can get the best of both worlds.
Feb 20, 2019
PersonalFN explains the factors that led RBI to reduction in policy rate and change of the monetary policy stance from 'calibrated tightening' to 'neutral'; along with the overall outlook of the shaping of economy
Feb 20, 2019
This month's Smart Money Secrets recommendation is a rare high-quality company which is now available at attractive valuations.
Feb 20, 2019
Mouth-watering opportunities have been uncovered these stocks that are selling at bargain valuations thus making them poised to generate a lot of wealth in the years to come...
Feb 19, 2019
in 2019, you should invest in mutual fund schemes offered by the fund houses that can have a proven track record under bear market phases.
More Views on News
Most Popular
Feb 7, 2019
Managements of companies can create or ruin their fortunes. Why is management quality such an important factor in valuing businesses? Read on to find out...
Feb 13, 2019
The real estate sector is ready to make a comeback. This is the stock to consider buying.
Feb 8, 2019
This is the trick to following super investors and not losing money.
Feb 14, 2019
During this tough period in the market, a contrarian approach holds huge potential upside for this Smart Money Secrets stock.
Feb 14, 2019
Don't let the dark clouds hovering over small caps scare you into hiding; it will rain gold as sentiments recover. Indeed, there is a blood bath. And if you are a first time investor, the correction is deep enough to scare you out of markets.
More