What Should Mutual Fund Investors Do After LTCG Tax Norms
What Should Mutual Fund Investors Do After LTCG Tax Norms
Feb 6, 2018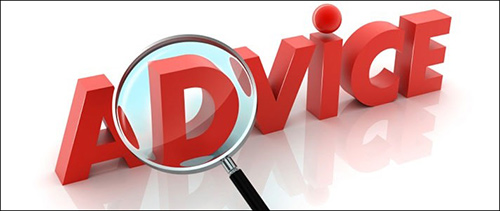 The Union Budget 2018-19 might have been a shocker to stock investors and equity mutual fund investors.
The deepest fears of Indian investors came to life when Finance Minister Arun Jaitely announced the proposal to levy a 10% tax on long-term capital gains arising out of sale of listed equity shares and mutual fund units.
The proposal certainly did not go down well with investors as seen in the sell-off on Friday, February 2, 2018. The S&P BSE Sensex tanked by 840 points or nearly 2.50% to 35,067. The S&P BSE SmallCap extended the losses further by nearly 5%, while the S&P BSE MidCap Index dropped about 4%.
Retail investors, who over the past couple of years were opening up to the equity market, are wondering how to approach mutual fund investments in the present conditions.
Over the past few years, fund houses and their distributors have aggressively pushed balanced funds luring investors to the dividend option, given the tax-free status at the time. Not surprising, the corpus of balanced funds have burgeoned out of size. Assets managed by balanced funds grew nearly 8 times to Rs 1.35 lakh crore from 0.17 lakh crore over the past five years as on September 2017.
Now, dividends too, will be taxed at a rate of 10%.
Can the policy makers imagine the investors' plight?
Investors, like you, who have religiously putting aside money for their long-term goals expecting tax-free returns, will suddenly have to bear the brunt of parting away with 10% of those gains to the government.
Senior citizens who have invested in the dividend plan of equity-oriented mutual funds to create a steady flow of tax-free income will now earn a 10% lower income.
This is yet another disruption for mutual fund investors, after the same government modified the LTCG tax rules for non-equity schemes.
In the Union Budget 2014-15, when the BJP government came to power, the holding period for non-equity mutual fund investments to qualify as long-term capital gains was increased to three years from one year. Along with this, the tax rate of 10% without indexation was withdrawn. Thus, the LTCG tax remained 20% with indexation.
Post-implementation, Fixed Maturity Plans (FMPs) of debt mutual funds went out of flavour. As did Monthly Income Plans (MIPs) and other hybrid debt-oriented schemes.
To retain investors, fund houses began promoting equity-oriented schemes such as Arbitrage Funds and Equity Savings Funds as a low risk investment option, which enjoyed a tax-free status after a holding period of one year.
As the investors' interest grew towards equity, the dividend plans of balanced funds too were aggressively promoted as an option to earn a steady flow of monthly income.
Now four years later, Budget 2018 will create another disruption.
Before you invest in an equity mutual fund scheme, you will need to take in to account the tax implications.
How does the new LTCG tax norm impact your returns in equity oriented funds?
PersonalFN takes a look...
Longer the holding period, the better
Open-ended equity diversified funds have been able to generate returns of about 12% to 14% compounded over the long term of 5-7 years or more. Investors who have enjoyed these double-digit gains will now have to part 10% of it to the government.
Let's assume you invest Rs 2 lakh in an equity mutual fund now. Over the next five years, the fund generates a return of 12% compounded. This translates into a gain of Rs 1.53 lakh, if you redeem it at the end of the 5-year period. The 10% tax will lead to a deduction of Rs 15,247. Post-tax, your return will work out to 11%.
Now let's say you invest Rs 2 lakh in another mutual fund that return 12% CAGR in one year. The gains will work out to Rs 24,000. The post-tax return is 10.80%.
But if you are/have invested for as many as 10 years, and the mutual delivers the same return of 12% CAGR. The post-tax returns work out to 11.22%.
Impact Of Holding Period On Post-tax Returns
| Holding Period | 5 Years | 3 Years | 1 Year | 10 Years |
| --- | --- | --- | --- | --- |
| CAGR | 12% | 12% | 12% | 12% |
| Investment Amount (Rs) | 200,000 | 200,000 | 200,000 | 200,000 |
| Investment Value At End of Period | 352,468 | 280,986 | 224,000 | 621,170 |
| Long Term Capital Gains | 152,468 | 80,986 | 24,000 | 421,170 |
| Tax @10% | 15,247 | 8,099 | 2,400 | 42,117 |
| Post-tax CAGR | 11.01% | 10.91% | 10.80% | 11.22% |
(Source:PersonalFN Research)
Clearly as you increase your holding period, you are able to benefit from the power of compounding and earn a higher return.
Thus, you should avoid churning your equity mutual fund very often.
Adjust your financial plan accordingly
As seen in the table above, the post-tax return differs with the holding period. Do take this into consideration to readjust existing financial plans and when setting up new financial plans. Keep in mind, the rate of return assumptions you make will vary.
For example, if you have assumed a pre-tax return of 12% CAGR over 5-years, the post-tax return works out to about 11%. However, this does not mean that if you have assumed a return of 15% pre-tax, the post-tax return will work out to 14%. It will, in fact, turn out to be slightly lower. Though the difference may work out to a few basis points, the value in monetary terms will be significant because of compounding.
Make The Right Post-tax Return Assumption
| | | | | |
| --- | --- | --- | --- | --- |
| Holding Period | 5 Years | 3 Years | 1 Year | 10 Years |
| CAGR | 12% | 12% | 12% | 12% |
| Investment Amount (Rs) | 200,000 | 200,000 | 200,000 | 200,000 |
| Investment Value At End of Period | 352,468 | 280,986 | 224,000 | 621,170 |
| Long Term Capital Gains | 152,468 | 80,986 | 24,000 | 421,170 |
| Tax @10% | 15,247 | 8,099 | 2,400 | 42,117 |
| Post-tax CAGR | 11.01% | 10.91% | 10.80% | 11.22% |
(Source:PersonalFN Research)
Impact on existing STPs and SWPs
If you have setup Systematic Withdrawal Plans or Systematic Transfer Plans, from an equity fund to your bank account or other mutual funds, now is the time to review them.
The systematic redemptions or switches will come under the tax net after March 31, 2018. You may want to continue existing SWPs or STPs only if it is absolutely necessary. In all other cases, do calculate the tax impact when continuing ongoing transfers.
Growth option now has an added advantage over Dividend options
PersonalFN has never been in favour or the dividend option of mutual funds. More so, after the implementation of a Dividend Distribution Tax (DDT).
If your goal is to grow your wealth, choosing the dividend option will end up eating away the accumulated profit at regular intervals. This will have an adverse impact on your path to wealth creation, as your profits will not be reinvested --particularly in case of a dividend pay-out option.
Hence, if you are not seeking regular income, it will be best to opt for the growth option. Dividends are often touted to be a benefit as it is tax-free income; however, dividend pay-outs get in the way compounding.
Choose the right mutual fund
Over the past 3-4 years, investors have flocked to arbitrage and equity savings schemes given the tax-free returns on a holding period of over 1 year. However, this has now changed.
Unlike debt schemes or rather non-equity schemes, Arbitrage Funds or Equity Saving Funds and other Aggressive Hybrid Funds will not enjoy the benefit of indexation on the long-term capital gains. Hence, the post-tax returns may work out to be lower for holding periods of three years or more. The LTCG tax for non-equity schemes is 20% with indexation. Here, long term is defined as a period of 36 months.
In addition, many may contemplate whether to invest in tax-saving Equity Linked Savings Schemes (ELSSs) or not. Especially as other tax saving product enjoy an Exempt-Exempt-Exempt status. However, even with the tax implications, the post-tax returns of ELSS are still attractive. Yes, you may lose out on additional returns, but you will still be better off than investing in other fixed income products.
Therefore, given the wealth creation potential of equity. Equity diversified funds are still the best mutual funds for you to generate long-term wealth.
So, review your mutual fund portfolio regularly and stick to your financial plan. The new tax laws should warrant only a few adjustments to your portfolio. If you are unsure about how to restructure your portfolio in the best way, do consult your investment consultant/advisor.
Editor's note:
Are you confused with the present market conditions?
Will the market go up or down from here?
Should you invest at all? If yes, how?
Which mutual fund schemes to invest?
If such questions are lingering in your mind, subscribe to PersonalFN's latest exclusive report: Top 5 Equity Funds To Invest In 2018.
This exclusive report has been created keeping the Investment Scenario IN 2018 in mind.
If you have a question, "Which equity funds to invest in now --under the current market conditions?" This report is the answer to your question. Subscribe now!
This article first appeared on PersonalFN here.
PersonalFN is a Mumbai based personal finance firm offering Financial Planning and Mutual Fund Research services.
Disclaimer:
The views mentioned above are of the author only. Data and charts, if used, in the article have been sourced from available information and have not been authenticated by any statutory authority. The author and Equitymaster do not claim it to be accurate nor accept any responsibility for the same. The views constitute only the opinions and do not constitute any guidelines or recommendation on any course of action to be followed by the reader. Please read the detailed Terms of Use of the web site.
More Views on News
Aug 21, 2018 | Updated on Aug 21, 2018
The BSE Sensex is trading at its all - time high of 38,274.Among the top gainers in the BSE Sensex today are BAJAJ AUTO. In the meantime, the NSE Nifty is trading at 11,551.
Mar 22, 2018
Certain blue chips hold the potential of delivering returns comparable to small-cap stocks. With these stocks, you can get the best of both worlds.
Nov 29, 2017
Stocks that could beat Sensex returns in the long term.
Aug 21, 2018
Bill Bonner talks about Trump's mission on making America great again. He talks about employment, the military and the markets in today's issue.
Aug 20, 2018
PersonalFN shows you an efficient way to invest in mutual funds and keep costs low and reap a sweet fruit.
More Views on News
Most Popular
Aug 8, 2018
Tanushree just released the permanent wealth blueprint report. This report includes three safe and steady stocks. I like one in particular. Here's why
Aug 9, 2018
Here are 2 stocks you can buy right now! And there are plenty more opportunities to come...
Aug 16, 2018
While dollar crossing Rs 70 will have its repercussions, the world isn't exactly coming to an end.
Aug 9, 2018
Though popular, HDFC Equity Fund is not among the best performers anymore. Here is the reason behind its underperformance that has left investors disappointed.
Aug 8, 2018
PersonalFN explains if investors should invest in schemes of HDFC Mutual Fund looking at the listing gains of HDFC AMC.
More