This Could Be Stopping You from Making More Money
This Could Be Stopping You from Making More Money
Feb 7, 2017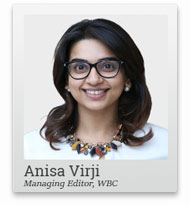 'When it comes to earning more, what is your number one single biggest challenge right now?' he asked.
I had never thought about it before. But faced directly with the question, the answer was clear.
I was talking to him about how I'd been making the same income for the third year in a row. Now, the circumstances were different - I was living in Asia now instead of the US so my spending was low and savings much higher.
But I was still a bit stuck on the number.
After years of learning and education, of trial and error, of discovering the right company for me, and the right job, and then doing a good job, here I was - stuck on a number.
I was worried that it was my number. My entire potential. All I would ever make. But I was hounded by a persistent thought in the back of my head: I deserved more.
I was not willing to settle for the number somebody assigned to me. I could do more, be more, and subsequently, make more.
According to the budget, only 76 lakh Indians reported income of over Rs 5 lakh, and a vast majority of those (56 lakh) are salaried. By and large, Indians are letting someone else decide their number for them.
So what stops people from earning more?
Now, before I answer this question for myself, I'd like you to ask yourself the same question, and be specific with your answer - not just 'I have no idea' or 'I need job security'...
When it comes to earning more, what is your number one single biggest challenge right now?
What is stopping you? Here are some possible scenarios...
You honestly just don't have the time to do anything else. Your demanding job takes up all your time - and you're afraid if you stop giving it every second of your life, you will lose the job.
You have burnt your fingers with a risky investment and are going to play it safe. No risks for you, thank you.
You just don't know any way other than doing your daily job. Are there other ways? you wonder.
It's too challenging to try to start a business in India - the bureaucracy is overwhelming.
Even though these answers sound varied, the reason behind them is the same. And it is the same as my own answer was when asked this question...
Inertia.
Inertia is resistance to change. It dictates that that things in motion remain in motion, and things in a state of rest remain in a state of rest, unless external pressure is applied.
In a sentence inertia is a 'lack of movement or activity especially when movement or activity is wanted or needed.'
For example, if you are at a job, you stay at the job even if you are unsatisfied because to change takes too much 'external force'. It is not that finding a job is impossible, though it may be difficult - the problem is that changing your state is hard.
It is not our fault - it is a law of physics. Ask Newton.
And that was my problem too...
I was in a 'state of rest' - not doing anything outside my primary job. But I just could not get started. I knew there was more that I could do, there was more in life for me and I had lots of ideas. But I could not start. I was at a speed breaker and I simply couldn't rev up the engine enough to get over it.
What I needed was an 'external force' to catapult me out of my comfort zone, and set me in motion.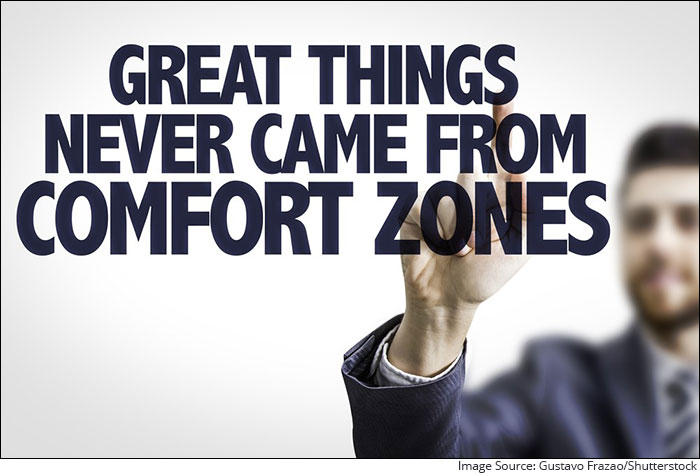 Once I recognised that, I suddenly knew what to do. This also happened to be the same time I found my wealth coach, Mark Ford.
Mark has a philosophy called 'Ready, Fire, Aim'. It's the opposite of the usual way, my old way - ready, aim, fire. Mark's philosophy encourages you to shoot first, look later.
When you have an idea, instead of obsessing, researching, and perfecting it until you get stuck in a state of inertia - just go ahead and shoot. Inaction, says Mark is the most dangerous thing.
As international hockey hero Wayne Gretzky said, 'You miss 100% of the shots you don't take.'
You need to just start shooting.
Starting is scary because you think about everything you have to do to get to where you want. It will take, time, energy, maybe money. And most importantly, you are staking your reputation. What if you fail?
Oh, but the answer to that is so simple. Start small.
Take small shots. You don't have to risk everything at one go, or even take any big risks at all. Mark doesn't believe in taking big risks - he has built his multi-million-dollar wealth by being a chicken. Too scared to take big risks - he took small, solid steps.
Mark's ideas were the external force that pushed me into action.
Now, inertia is on my side. I am in a state of motion, instead of a state of rest, and I am gathering momentum everyday.
Ever since I saw my first 'extra income' appear in my bank account, I have become addicted to watching that number grow. There is a curious satisfaction in having control over your own number - nobody else decides what you're worth, only you can do that.
Once you learn how to turn the income tap on, you are well on your way to changing your number.
It doesn't have to be overnight. You don't have to overhaul your life or risk your security.
Just start taking small steps.
Get a side gig going. Start a side business - maybe an online business. Negotiate a raise - learn how to prove your value at work. You can do all sorts of things - ideas are a dime a dozen...
What are some of your ideas that you wish you could put into action?
You can make them happen - all you need to do is to take small steps and invest a little bit of time, energy, and faith in yourself.
And learn the right processes and strategies.
If you're curious about how you can get started, I'm working on a solution, and will bring it to you very soon. So stay tuned.
Anisa Virji is the Managing Editor for Common Sense Living, and the Wealth Builders Club India, a Club where you will find all you need to generate a fortune outside of the traditional financial markets.
Disclaimer:
The views mentioned above are of the author only. Data and charts, if used, in the article have been sourced from available information and have not been authenticated by any statutory authority. The author and Equitymaster do not claim it to be accurate nor accept any responsibility for the same. The views constitute only the opinions and do not constitute any guidelines or recommendation on any course of action to be followed by the reader. Please read the detailed Terms of Use of the web site.
More Views on News
Mar 22, 2018
Certain blue chips hold the potential of delivering returns comparable to small-cap stocks. With these stocks, you can get the best of both worlds.
Nov 29, 2017
Stocks that could beat Sensex returns in the long term.
Jul 20, 2018
PersonalFN brings to you a real-life case of how husband and wife engaged in a sensible money-talk post-marriage to build a solid mutual fund portfolio.
Jul 20, 2018
Bill Bonner talks in detail about US president been accused of treason, biggest debt default in China, the problem of growing inflation and the trade war.
Jul 20, 2018
Here's is a business in small cap space that is asset-light and yet profitable - A serious contender for the list of future blue chips.
More Views on News
Most Popular
Jul 20, 2018
While the attack on the bad corporate governance is an overhang in the near term...this can be a game-changer in the years to come.
Jul 10, 2018
If you're worried about the markets - you are on the wrong track. This is opportunity - put your wealth-building hat on, instead - Richa shows you how...
Jul 11, 2018
The price signals that MSP sends out, creates its own set of problems.
Jul 11, 2018
PersonalFN explains how ICICI Prudential Mutual Fund flouted the norms of related party transactions while subscribing to the IPO of ICICI Securities.
Jul 10, 2018
PersonalFN highlights the key points of distinction between PPF and mutual funds.
More