Franklin Templeton MF Replies to SEBI Query on Vodafone-Idea Exposure Mark Down
Franklin Templeton MF Replies to SEBI Query on Vodafone-Idea Exposure Mark Down
Feb 13, 2020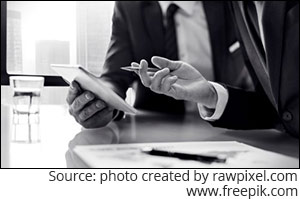 You may recall that in my article dated January 24, 2020, I had explained why after the Supreme Court's rejection of telecom operators' petition plea to review the AGR orders, Franklin Templeton mutual fund (FTMF) had immediately marked down its entire exposure in debt securities of Vodafone-Idea (VIL).
The move along with the fund house's decision to restrict fresh inflows in the schemes with exposure to debt securities of VIL was probably a prudent measure to protect value for existing unitholders in its schemes.
It must be noted that mark down by FTMF does not indicate any reduction or write-off of the amount repayable by VIL. The schemes will continuously monitor the developments in VIL and take appropriate steps to recover the investment proceeds in the best interest of its unitholders.
The schemes would have faced huge redemption pressure in case of a rating downgrade below investment grade and FTMF would have been forced to sell its high-rated and liquid securities to meet the demand. Consequently, this would have led to increased overall exposure to VIL in the portfolio.
To select rewarding mutual fund schemes to add to your mutual fund portfolio.
Subscribe to FundSelect, PersonalFN's unbiased premium research service, will provide insightful and practical guidance on equity and debt mutual funds schemes - the ones to Buy, Hold, or Sell.
Don't lose this investment opportunity in the interest of your financial wellbeing.
Even so, market regulator SEBI sought FTMF's reply regarding the mark down of exposure since on that day securities of VIL were still rated above investment grade.
--- Advertisement ---

FREE Report: 7 Overlooked Multibagger Opportunities amidst the Coronavirus Scare...

Our Senior Research Analyst and Co-Head of Research, Tanushree Banerjee, has identified 7 stocks set to climb sharply in the coming years riding on a rare economic phenomenon in progress right now.

These 7 stocks are being overlooked right now amidst the Coronavirus Scare.

But Tanushree believes they could rise and enable one to potentially build wealth lasting generations from them in the coming years.

And the best part - till 11:59pm TOMORROW only...you can get Tanushree's special report with details of these 7 stocks virtually FREE.

To find out how, just click here...
------------------------------
I recently came across an article in the Financial Express where a spokesperson for FTMF stated that they have responded to SEBI's query: "We have responded to a routine query received from the regulator, related to our exposure in Vodafone Idea. We continue to act in accordance with SEBI regulations and the best interest of our investors and are happy to provide any further information that SEBI may seek in the future."
Earlier SEBI Chief Mr Ajay Tyagi while speaking to Financial Express had said, "We had asked the comments from the fund house regarding the issue of Vodafone Idea, but I don't have any latest update on it."
However, he also stated, "The Association of Mutual Funds in India (AMFI) has prescribed the metrics on what should fund houses do if the debt instruments fall below investment grade. If the debt papers are below the investment grade, they have to follow the matrix, but if it is above investment grade it's a call of fund house."
Table: AMFI's standard haircut for below investment grade debt securities
1. Haircuts for senior, secured securities
| Rating/sector | Infrastructure, Real Estate, Hotels, Loan against shares and Hospitals | Other Manufacturing and Financial Institutions | Trading, Gems & Jewellery and Others |
| --- | --- | --- | --- |
| BB | 15% | 20% | 25% |
| B | 25% | 40% | 50% |
| C | 35% | 55% | 70% |
| D | 50% | 75% | 100% |
2. Haircuts on subordinated and unsecured (or both) securities
| Rating/sector | Infrastructure, Real Estate, Hotels, Loan against shares and Hospitals | Other Manufacturing and Financial Institutions | Trading, Gems & Jewellery and Others |
| --- | --- | --- | --- |
| BB | 25% | 25% | 25% |
| B | 50% | 50% | 50% |
| C | 70% | 70% | 70% |
| D | 100% | 100% | 100% |
(Source: AMFI)
It was not until a few days after FTMF marked down its exposure that rating agencies India Rating and CRISIL downgraded the securities of VIL to below investment grade. The agencies sighted weak operating performance and the impact of AGR dues on its liquidity and future plans as the reason for rating downgrade.
After the downgrade, other AMCs with exposure to VIL debt viz. UTI AMC, Aditya Birla SL AMC, and Nippon AMC marked down their exposure to some extent.
However, these fund houses decided against creating a segregated portfolio despite the rating downgrade and are waiting for further developments before taking any decision. FTMF was the only fund house that created side-pocket for six of its schemes with exposure to VIL debt.
[Read: Vodafone Idea Rating Downgrade What should investors of UTI, Aditya Birla SL, and Nippon MF do?]
Meanwhile, Vodafone Group CEO, Nick Read during UK firm's earnings call said the situation in India is critical following the AGR ruling by SC. He reiterated that they will not be injecting any new additional capital into India unit.
VIL is the worst hit by the AGR ruling and owes dues of over Rs 50,000 crore to the government, including interest and penalties. Mr Read said they are seeking relief from the government in the form of waiver of interest and penalties on its adjusted gross revenue (AGR) dues and principal payment over 10 years with a two-year moratorium.
Bharti Airtel, the other telecom most affected by AGR dues, posted a net loss of Rs 1,035 crore for December 2019 quarter, its third consecutive quarterly loss, on account of provisioning for AGR dues. The company recently merged with Tata Teleservices to expand its 4G coverage and its ability to compete with rival Jio. Tata Teleservices owes Rs 14,000 crore in AGR dues, while Bharti Airtel owes Rs 35,000 crore.
The telecoms are awaiting the outcome of the modification plea they had filed with the Supreme Court.
From my viewpoint, the future prospects of VIL are bleaker if the government does not provide relief measures. Investors having exposure to debt mutual fund schemes with exposure to debt instruments of VIL (other than those belonging to FTMF) could possibly do away with the ones that could potentially prove perilous to their wealth, after conducting a systematic portfolio review.
It is important to approach debt mutual funds with caution. Do not assume that debt mutual funds, including the ones with shorter duration, are risk-free.
Author: Divya Grover
This article first appeared on PersonalFN here.
PersonalFN is a Mumbai based personal finance firm offering Financial Planning and Mutual Fund Research services.
Disclaimer:
The views mentioned above are of the author only. Data and charts, if used, in the article have been sourced from available information and have not been authenticated by any statutory authority. The author and Equitymaster do not claim it to be accurate nor accept any responsibility for the same. The views constitute only the opinions and do not constitute any guidelines or recommendation on any course of action to be followed by the reader. Please read the detailed Terms of Use of the web site.
More Views on News
Feb 28, 2020
Conquer the volatility of the market by mastering market cycles.
Feb 27, 2020
The government focus on this sector will lead to huge wealth creating opportunities in the near future.
Feb 27, 2020
PersonalFN explains whether mutual fund will find it easy to manage portfolio if SEBI redefines market caps.
Feb 27, 2020
How you can stay on top of the challenges as an options trader.
Feb 26, 2020
PersonalFN explains the reason behind sharp jump in assets of overnight funds.
More Views on News
Most Popular
Feb 19, 2020
While I have been writing about the rebound in smallcaps for quite some time now... I have shied from the question - When exactly is the smallcap rebound happening. Well, the answer is now.
Feb 26, 2020
The one key ingredient to be seen amongst top multibaggers of the next decade.
Feb 18, 2020
Avoid these mistakes and your trading will turn much more profitable.
Feb 20, 2020
A company which benefits from crude oil and coronavirus - if you would like to know more about it read this.
Feb 19, 2020
This is how my latest trade recommendation will benefit from the Coronavirus scare.
More