Will Managing Portfolios Improve for Fund Managers If SEBI Redefines Market Caps?
Feb 27, 2020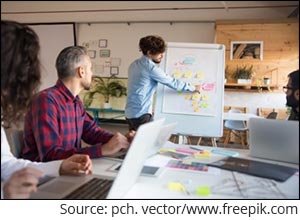 On the persistent insistence from equity fund managers, SEBI Chief Mr Ajay Tyagi said it is "actively" looking at revising the definition of large caps and mid caps for mutual funds to provide fund managers the flexibility to invest in a wider set of stocks.
SEBI had released categorisation and rationalisation norms for mutual funds which came into effect in early 2018 to bring in uniformity in the characteristics of similar type of schemes launched by different mutual funds. The move was expected to enable investors to make an informed decision before investing in a scheme.
Definitions to classify large, mid and small cap funds did not exist earlier; fund houses had deployed their own parameters to classify these funds. This caused complications for investors in comparing schemes within a particular category of different fund houses.
As per the new norms, large, mid and small cap funds were classified as follows:
Large cap fund- A fund investing minimum 80% of its assets in large cap stocks (top 100 companies in terms of full market capitalisation)
Mid cap fund- A fund investing minimum 65% of its assets in mid cap stocks (companies ranking 101st to 250th in terms of full market capitalisation)
Small cap fund- A fund investing minimum 65% of its assets in small cap stocks (companies 251st onwards in terms of full market capitalisation)
Mutual fund managers argued that the new norms restricted their flexibility to invest in mid and small cap stocks, while the limited set of large caps made it difficult for large cap funds to generate alpha. Additionally, as AMFI releases a list defining large, mid, and small cap companies once every six months, stocks move in and out of the list and managers are forced to churn the portfolio.
Post reclassification of mutual funds, many schemes were forced to offload mid and small caps from its portfolio, causing a sharp correction in its prices. To be sure, many mid and small caps were trading at high valuation during that period. On the other hand, too much money flowed into a small set of stocks, especially in the large cap space, leading to a sharp rally in these stocks.
SEBI is now looking at relaxing these norms by expanding the ambit of mutual fund categories. As per media reports, large cap funds may be redefined to include top 125-150 stocks. Mid cap funds could include the next 200 stocks, while the rest could be included in small cap funds.
Will it enable better management of market cap funds?
Widening the large and mid-cap list would provide fund managers better choice in portfolio construction and bring in more liquidity into the mid cap space. This could help in reducing the polarisation currently seen in the equity markets.
On the downside, the move could hurt small cap funds as these schemes will have to choose stocks from even lower market cap. The risk relating to investment in small cap funds may thus intensify.
Any major change in categorisation would mean that fund managers, who have only just started getting used to the new norms, will have to reshuffle their portfolios again.
Does this call for any action from the investors?
SEBI has till now not released any official notification to this effect though it is likely to come out with some changes soon.
The market regulator has time and again taken steps to safeguard the interest of investors and ensured that mutual funds follow standard guidelines while creating a portfolio.
However, if the regulator reclassifies the stock universe for mutual funds, you need to evaluate if it leads to changes in the fundamental attributes of schemes you have invested in. The new fundamental attributes may or may not align with your risk profile and investment objective.
Remember that you should invest only in schemes offered by mutual fund houses that follow robust investment processes and have adequate risk management systems in place.
At PersonalFN, we select and recommend mutual funds on quantitative and qualitative parameters using our S.M.A.R.T Score Matrix:
S - Systems and Processes
M - Market Cycle Performance
A - Asset Management Style
R - Risk-Reward Ratios
T - Performance Track Record
Editor's Note: If you wish to select worthy mutual fund schemes, I recommend you to subscribe to PersonalFN's unbiased premium research service, FundSelect.
Additionally, as a bonus, you get access to PersonalFN's popular debt mutual fund service, DebtSelect.
Each fund recommended under FundSelect goes through our stringent process, where they are tested on both quantitative as well as qualitative parameters.
Every month, PersonalFN's FundSelect service will provide you with insightful and practical guidance on equity mutual funds and debt schemes - the ones to Buy, Hold, or Sell.
If you are serious about investing in a rewarding mutual fund scheme, Subscribe now!
Author: Divya Grover
This article first appeared on PersonalFN here.
PersonalFN is a Mumbai based personal finance firm offering Financial Planning and Mutual Fund Research services.
Disclaimer:
The views mentioned above are of the author only. Data and charts, if used, in the article have been sourced from available information and have not been authenticated by any statutory authority. The author and Equitymaster do not claim it to be accurate nor accept any responsibility for the same. The views constitute only the opinions and do not constitute any guidelines or recommendation on any course of action to be followed by the reader. Please read the detailed Terms of Use of the web site.
More Views on News
Jun 25, 2022
These penny stocks are helping investors get stable returns in a volatile market.
Jun 25, 2022
Global markets have become volatile, sending chills through the crude oil market.
Jun 22, 2022
Here's how Tata Group stocks have performed amid the volatility in the market.
Jun 25, 2022
Rahul Shah on whether one should move significantly into cash right now.
Jun 25, 2022
The stock market has bounced back a little bit. Can it sustain the nascent momentum?
More Views on News
Most Popular
Jun 17, 2022
With India's economic recovery accelerating, these sectors are likely to give multibagger returns in the future.
Jun 14, 2022
Here's why shares of Tata Power have fallen in recent days.
Jun 16, 2022
Some sectors have corrected by 50%. Do they merit a look?
Jun 18, 2022
Constant product innovation, latest technology, strong supply chain etc can all help companies enjoy monopoly like fortunes.
Jun 15, 2022
This is how you can tell the market is going to recover.
More