Mirae Asset Corporate Bond Fund: Aiming for Growth with Focus on Quality and Liquidity
Mirae Asset Corporate Bond Fund: Aiming for Growth with Focus on Quality and Liquidity
Mar 5, 2021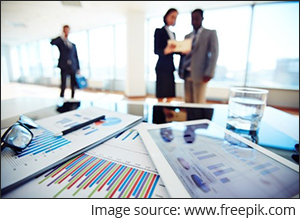 Over the past one year, interest rates on the traditionally favoured bank fixed deposits are on a downward trend. This has made investors search for an alternative option such as corporate bond funds that usually provide higher yield.
Corporate bonds are debt instruments, which are issued by the companies to raise capital. The safety of bonds can be evaluated based on the credit ratings; bonds with AAA rating are considered to have high safety and carry low credit risk.
During the Union Budget 2021, government proposed to form an institutional framework to enhance corporate bond liquidity, after the uncertainty relating to COVID-19 pandemic and to instil confidence among participants in the corporate bond market during times of stress.
You see, mutual funds are amongst the major active players in the corporate bond market and corporate bond funds are the debt mutual fund schemes that invest in such corporate bonds. These funds are mandated by SEBI to invest minimum 80% of its exposure in top rated debt instruments, which reduces the credit risk as compared to other debt funds that may invest in lower rated instruments.
If you are looking for investment in debt mutual fund scheme for a medium to long-term horizon and do not wish to take much risk, you could consider investing in corporate bond funds. These funds are less volatile that other debt mutual funds such as credit-risk funds, long-term debt schemes, etc.
--- Advertisement ---
Missed Our Urgent Broadcast LIVE?

For readers who missed watching our broadcast on India's Revival...

We've released the transcript of the event for a limited period now.

You can see all the important highlights from our broadcast in this transcript.

And also get a chance to grab a copy of Tanushree's latest reports, India's Greatest Revival: The Three Mega-Trends Behind 1,000% Gains and 3 Ticking Bombs to Sell Now - combinedworth Rs 5,900 for virtually FREE.

But please note that we may take this transcript off the internet any minute.

So read it immediately.

Click Here to Read the Transcript NOW
------------------------------
Mirae Asset Mutual Fund has launched Mirae Asset Corporate Bond Fund and the CEO Mr Swarup Mohanty on the launch of this fund said, "At present, investors are looking for both returns and liquidity in their portfolios. Mirae Asset Corporate Bond Fund aims to generate income with moderate risk while remaining focused on quality and liquidity. Mirae Asset due to its strong credit process was not exposed to most stressed asset cases and endeavours to provide stable investment experience to our investors with focus on risk management."
Table 1: Details of Mirae Asset Corporate Bond Fund
Type
An open ended debt scheme predominantly investing in AA+ and above rated corporate bonds
Category
Corporate Bond Fund
Investment Objective
The investment objective of the scheme is to provide income and capital appreciation by investing predominantly in AA+ and above rated corporate bonds. The Scheme does not guarantee or assure any returns.
Min. Investment
Rs 5,000 and in multiples of Re 1/- thereafter. Additional purchase amount Rs 1000 and in multiples of Re 1/- thereafter
Face Value
Rs 10/- per unit
SIP/STP/SWP
Available
Plans
Options
Entry Load
Not Applicable
Exit Load
Nil
Fund Manager
Mr Mahendra Kumar Jajoo
Benchmark Index
NIFTY Corporate Bond Index
Issue Opens:
February 24, 2021
Issue Closes:
March 09, 2021
(Source: Scheme Information Document)
What will be the Investment Strategy for Mirae Asset Corporate Bond Fund?
Mirae Asset Corporate Bond Fund will primarily invest in securities issued by corporate (both private sector and public sectors) including banks and financial institutions rated AA+ and above across maturities / yield curve.
The Scheme endeavours to develop a well-diversified portfolio of debt (including securitised debt) and other instruments. It will look for opportunities from credit spreads among the range of available corporate bonds.
The Fund manager aims to allocate the assets of the Scheme amongst various fixed income instruments (debt / money market) with the objective of optimizing returns. The actual percentage of investment in various fixed income instruments and the general maturity range for the portfolio will be determined from time to time the prevailing macroeconomic environment (including interest rates and inflation), market conditions, general liquidity, and fund manager views.
--- Advertisement ---
[Watch Now] 3 Little-known Stocks We are Super Bullish On




Click Here to Watch Now
------------------------------
Apart from investments in corporate debt rated AA+ and above, the scheme will also invest in schemes of mutual funds, up to 20% in Government Securities, other debt and Money Market Instruments and up to 10% in units issued by REITs and InvITs for diversification and subject to necessary stipulations by SEBI from time to time.
Under normal circumstances, the asset allocation will be as under:
Table 2: Asset Allocation of Mirae Asset Corporate Bond Fund
Instruments
Indicative Allocations
(% of assets)
Risk Profile
High/Medium/Low
Minimum
Maximum
Corporate Debt* rated AA+ and above
80
100
Low to Medium
Government Securities, other debt and Money Market Instruments
0
20
Low to Medium
Units issued by REITs &InvITs
0
10
Medium to High
*Corporate Debt include Debenture, Bonds, Commercial Papers and other instruments issued by Corporate entities (private institutions across sectors including NBFC's, Banks, Financial Institutions, Public Sector Undertakings etc), Securitized Debt# , etc. which are rated as higher than or equal to AA+.
#SecuritisedDebt up to 50% of the net assets of the scheme
(Source: Scheme Information Document)
Who will manage Mirae Asset Corporate Bond Fund?
Mr Mahendra Kumar Jajoo will be the dedicated fund manager for Mirae Asset Corporate Bond Fund.
Mr Mahendra Kumar Jajoo is Chief Investment Officer - Fixed Income at Mirae Asset Investment Managers (India) Pvt. Ltd. and he has over 27 years of experience in the field of financial services. Prior to this, he was associated with AUM Capital Markets Ltd as Director and has worked with organizations like Pramerica Asset Managers Ltd., Tata Asset Management Ltd., ABN AMRO Asset Management Ltd, and ICICI Group.
His qualification includes, ACA, ACS and CFA. He currently manages these funds; Mirae Asset Savings Fund, Mirae Asset Cash Management Fund, Mirae Asset Dynamic Bond Fund, Mirae Asset Hybrid Equity Fund (Debt portion), Mirae Asset Fixed Maturity Plan - Series III - 1122 days, Mirae Asset Equity Savings Fund (debt portion), Mirae Asset Arbitrage Fund (Debt portion), Mirae Asset Banking and PSU Debt Fund, Mirae Asset Ultra Short Duration Fund, Mirae Asset Short Term Fund
EXPIRES at 11:59pm: Full Transcript of Our Urgent Broadcast on India's Revival
Fund Outlook - Mirae Asset Corporate Bond Fund
Mirae Asset Corporate Bond Fund will predominantly invest in AA+ rated corporate bonds with some exposure to government securities. Although the scheme will be investing across the yield curve, depending on the interest rate outlook, it will maintain a target modified duration of 2-5years.
The fund manager of this scheme will follow an active portfolio management in accordance with flexible interest rate strategy. The fund house has mentioned that it will focus on constructing a high-quality portfolio and restrain from investing in AA and below-rated papers and perpetual bonds.
Mirae Asset Corporate Bond Fund is mandated to invest minimum 80% of its assets in highest rated corporate bond instruments (i.e. AAA & equivalent) which makes it less prone to credit risk. However, with the target Macaulay duration of 2-5 years the scheme will be moderately sensitive to interest rate risk and may witness volatility during uncertain and rising interest rate scenario.
Besides, having predominant allocation in moderate to high rated instruments, it may still carry some element of credit risk depending on the instruments it holds in the portfolio and thus it cannot be termed as completely safe. This makes it suitable for investors looking to benefit from exposure to top rated corporate bond instruments, with a time horizon of at least 2 to 3 years.
PS: If you wish to select worthy mutual fund schemes, I recommend that you subscribe to PersonalFN's unbiased premium research service, FundSelect.
Additionally, as a bonus, you get access to PersonalFN's popular debt mutual fund service, DebtSelect.
PersonalFN recommendations go through our stringent process that assesses both quantitative and qualitative parameters, providing you with Buy, Hold, and Sell recommendations on equity and debt mutual fund schemes. Read here for details...
If you are serious about investing in a rewarding mutual fund scheme, Subscribe now!
Author: Mitali Dhoke
This article first appeared on PersonalFN here.
Join Now: PersonalFN is now on Telegram. Join FREE Today to get 'Daily Wealth Letter' and Exclusive Updates on Mutual Funds
PersonalFN is a Mumbai based personal finance firm offering Financial Planning and Mutual Fund Research services.
Disclaimer:
The views mentioned above are of the author only. Data and charts, if used, in the article have been sourced from available information and have not been authenticated by any statutory authority. The author and Equitymaster do not claim it to be accurate nor accept any responsibility for the same. The views constitute only the opinions and do not constitute any guidelines or recommendation on any course of action to be followed by the reader. Please read the detailed Terms of Use of the web site.
More Views on News
Apr 19, 2021
This is how the Nifty can hit 16,000.
Apr 19, 2021
Why I believe the best days lie ahead for Equitymaster and for you.
Apr 16, 2021
A look at what India's top equity mutual funds bought and sold in March 2021.
Apr 16, 2021
PersonalFN's analysis on the features and performance of Kotak India EQ Contra Fund.
Apr 16, 2021
Those who don't learn from financial history are doomed to lose their money.
More Views on News
Most Popular
Apr 13, 2021
Ajit Dayal on how India's vaccine strategy will impact the markets.
Apr 6, 2021
Rather than predicting the market, successful investing is more about preparing well and placing your bets accordingly.
Apr 15, 2021
Narayana Murthy was one of the first unicorn founders to get the backing of this entity...
Apr 13, 2021
In this video, I'll you what I think is the real reason behind yesterday's market crash.
Apr 12, 2021
This ignored sector could deliver big short-term profits.
More