Is Perpetual SIPs In Mutual Funds A Good Idea?
Is Perpetual SIPs In Mutual Funds A Good Idea?
Mar 13, 2018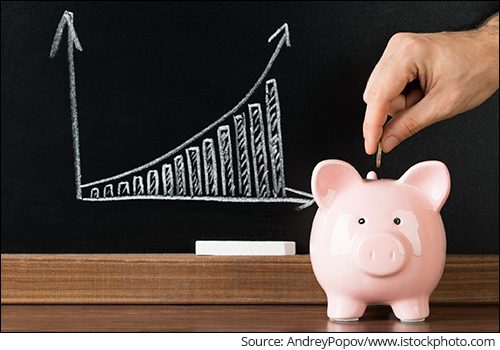 Over the recent few months, the personal finance section of newspapers and business magazines have often highlighted about mutual funds' Systematic Investment Plan (SIP) accounts achieving new milestones.
As per the latest AMFI report, Mutual Fund SIP accounts stood at 19.7 million as in December 2017. As much as Rs 6,600 crore was collected through SIPs in the same month.
Clearly, over the past few years, investing in mutual funds through SIPs has become a fad. So much so, that SIPs have become synonymous with mutual funds.
Being in the mutual fund space for several years now, I have come across and have answered queries seeking the "best SIPs". Though SIP refers to a Systematic Investment Plan, which is only a facility to invest in mutual funds on a regular basis. What people are actually seeking is the best mutual fund to start a SIP.
Earlier, nascent investors used to go scouting for the "best mutual funds" or "top mutual funds". But now, amateur savers seek the "best SIPs" or "top SIPs". Though unintentionally mistaken, people assume SIPs to be a standalone mutual fund product.
A simple search on Quora will lead you to multiple queries on "best SIPs".
Take for example this query: "What is the best SIP (systematic investment plan) in India with great returns? How long should the investment be done for?" There are as many as 449 followers of this question, which indicates that over 400 people are eager to know which are the "best SIPs", a high number by Quora standards. There are several other similar queries that are highly viewed and have over a 100 followers.
If you are seeking the potentially best mutual funds to SIP in 2018, I suggest you take a look at PersonalFN's exclusive report - The Super Investment Portfolio - For SIP Investors. After a rigorous shortlisting process, PersonalFN goes a step ahead when selecting funds that are SIP-worthy.
Picking the right SIP tenure
Choosing the right mutual fund to SIP is just the first step to investing via the systematic route. You also need to decide the second step-the SIP tenure.
Most investors opt for SIP in equity funds as it helps to tide over market volatility. While this is true, it is essential to keep a long-term investment horizon. At times, I have witnessed distributors, just to get a client enrolled, suggesting a SIP tenure of 1 year.
However, such short-term investments in equity will not be beneficial to your financial health.
PersonalFN in the past has often emphasised the importance of setting specific financial goals. While the task may seem rudimentary, it serves multiple purposes.
First, it gives your investments a direction. You know how much needs to be saved every month towards a specific goal.
Second, it adds an emotional value. Investments made in a haphazard manner, serve no objective, and so you do not have any emotional attachment to them. But when you set out with a purpose in mind, you ensure the desired goal is achieved.
So, before you start a SIP, make sure you check this off the list first.
The tenure of your SIP in equity funds should match the investment horizon of long-term goals that span over five years. This will not only ensure that you are able to average your cost across market cycles, but it will also give you the benefit of compounding.
--- Advertisement ---
Do You Have a Plan?

One of our research analysts, Tanushree Banerjee, believes that we are at the beginning of a 30% market crash.

And since you are one of our valued readers, we wanted to ask you...

Do you have a plan to keep yourself safe from this market crash?

If you don't, we can help you out!

You see, Tanushree has discovered 5 Safe Stocks that have the potential to not only keep you afloat...but also profit from this market crash.

And today, you can get access to all 5 stocks.

Just click here for full details...
------------------------------
Should you opt for a Perpetual SIP?
You can choose SIP tenure from six months to perpetuity.
So when filling up the SIP Application Form, also known as the SIP Registration Cum Mandate Form, you need to mention the start month & year and end month & year. If you leave the end date blank in a SIP mandate, the fund house will set a default tenure, which can range from five years to December 2099, depending on the fund house.
In other words, there is no maximum limit to your SIP tenure and your instalments can run until perpetuity.
You can stop the SIP at any time by providing a written application to the fund house. So, once you achieve your goals, you can redeem your funds as per your convenience.
Given this flexibility to investors, do Perpetual SIPs make sense?
No. There is a strong reason for this. Read on...
For short-term financial goals, such as buying a car or planning a vacation, where the investment horizon may range under five years, you may set an end date.
For long-term goals such as retirement, you can run your SIP with the end date at retirement. So that can be, 10 years, 20 years or even 30 years from now, depending on your current age.
Hence, rather than leaving the End Month/Year blank or even choosing an ad hoc date, it would be wise to set a date you have set for your investment goals. By doing this, you will ensure that your investment plan is in line with your financial goals.
If the fund performance does not live up to your expectations, or if there are changes to the fundamental attributes of the scheme, you can always stop the SIP, and restart the investments in another promising mutual fund scheme.
Take control of your finances
Do not let the fund house set the default SIP tenure. As you are planning for your investment goals, it is imperative that you take full control of your finances.
In the past, you may have heard of investors losing money or earning low returns on their investments. In most cases, this is because of unplanned investments or blindly investing without any end goal.
A financial plan ensures that you are well equipped to deal with dynamically changing circumstances at a personal level as well as a macro level. In the absence of a financial plan, you might not be empowered to accomplish what you have dreamt of achieving and might also be under-prepared to deal with contingencies.
Constructing a financial plan will enable you or your financial planner to review your portfolio (both equity and debt) and strike the right asset allocation to provide you with the best possible outcomes.
P.S. Let me tell you, achieving financial nirvana isn't as difficult as it is often made out to be. To get there, all one needs to do is, construct a viable financial plan and be determined about achieving it.
Hence, it would be prudent to invest in the advice of an experienced financial planner who might help you plan and manage your finances better.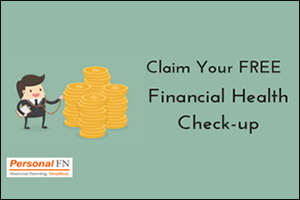 Editor's note:
PersonalFN understands that not all investors are equipped with wherewithal to select the best mutual fund schemes for their portfolio. One would have to spend hours analysing mutual fund schemes in order to arrive at the right list for them. Thus, PersonalFN saves you the trouble and does all the tedious number-crunching work for you.
SIP is only a method of investing in mutual funds. To support this investment method, you also need to pick the right mutual funds. PersonalFN offers a report titled "The Super Investment Portfolio - For SIP Investors."
After a rigorous shortlisting process, PersonalFN goes a step ahead when selecting funds that are SIP-worthy. Under this, PersonalFN conducts a detailed analysis on how SIPs in the top shortlisted funds have performed across multiple market conditions and timeframes. Only those funds that successfully pass this evaluation are suggested.
You can read more about the report and the subscription details here: The Super Investment Portfolio - For SIP Investors. Don't miss out on special discounts. Subscribe Now!
This article first appeared on PersonalFN here.
PersonalFN is a Mumbai based personal finance firm offering Financial Planning and Mutual Fund Research services.
Disclaimer:
The views mentioned above are of the author only. Data and charts, if used, in the article have been sourced from available information and have not been authenticated by any statutory authority. The author and Equitymaster do not claim it to be accurate nor accept any responsibility for the same. The views constitute only the opinions and do not constitute any guidelines or recommendation on any course of action to be followed by the reader. Please read the detailed Terms of Use of the web site.
More Views on News
Mar 22, 2018
Certain blue chips hold the potential of delivering returns comparable to small-cap stocks. With these stocks, you can get the best of both worlds.
Nov 29, 2017
Stocks that could beat Sensex returns in the long term.
Aug 17, 2018
With a growing size, the fund is slowly moving towards a point where it may start feeling capacity constrain. Investors are curious if the fund can still sustain its frontline performance.
Aug 17, 2018
It could be extremely risky for investors to assume that this banks will never pose any risk to the sector or their portfolio.
Aug 17, 2018
Left on their own, the banks would possibly have to mark down the value of deposits by 90% to 100%.
More Views on News
Most Popular
Aug 8, 2018
Tanushree just released the permanent wealth blueprint report. This report includes three safe and steady stocks. I like one in particular. Here's why
Aug 9, 2018
Here are 2 stocks you can buy right now! And there are plenty more opportunities to come...
Aug 16, 2018
While dollar crossing Rs 70 will have its repercussions, the world isn't exactly coming to an end.
Aug 9, 2018
Though popular, HDFC Equity Fund is not among the best performers anymore. Here is the reason behind its underperformance that has left investors disappointed.
Aug 8, 2018
PersonalFN explains if investors should invest in schemes of HDFC Mutual Fund looking at the listing gains of HDFC AMC.
More