Why You Just Can't Ignore Investing In Mutual Funds
Why You Just Can't Ignore Investing In Mutual Funds
Mar 24, 2018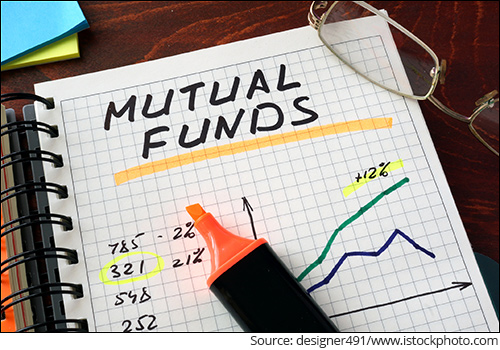 Do you want to save tax?
Earn higher returns than you earn on bank FDs?
Park a large sum of money for the short term?
And
Want to diversify your portfolio across asset classes without taking any pain yourself?
You will be surprised to know, a simple step to attain all this is through investments in mutual funds.
Unless you are stalwart in investing and can handle all your investments made across asset classes on your own, mutual funds are appropriate for you.
What makes mutual funds such a compelling proposition?
As you know, equity, fixed income, gold and real estate are the most common asset classes to diversify your portfolio.
Different factors drive them and sometimes, the same factors can have a different impact on their movement. For example, when the economy slows down, the performance of equity deteriorates. But during this period, the gold is likely to do well.
Since these dynamics are challenging to deal with, at least for average investors, it's better to trust the professionals who are experienced to manage your portfolio. Professional fund management is one of the reasons why mutual funds are so sought after.
--- Advertisement ---


Dalal Street's Rollercoaster Ride

The last few weeks have been dark for investors...

With the Sensex on a roller coaster ride...

Many wonder, what happens next?

Are you one of the many?

Well, today we are going to share with you a proven way of potentially profiting from this market crash.

Click here to find out how...
------------------------------
The other reasons are:
Economies of scale - Since mutual funds manage money for number investors like you, they enjoy economies of scale in everything-right from the transaction costs to hiring experts.
In comparison, your personal transaction volume and scale of operations would be smaller, not providing much economies of large scale.
Lower entry level - How many stocks you think you can buy with Rs 5,000 if you invest independently?
Not many, at least the fundamentally robust blue-chips, right?
But when you invest in equities through mutual funds, you can get exposure to as many as 50-60 companies by investing an equivalent amount.
This portfolio diversification helps you reduce risk, which otherwise would pose a challenge had you done it individually in stocks with an equivalent amount. Likewise, had you invested in bonds directly, investing sensibly recognising interest rate scenarios would have been a challenge.
The sheer scale of operations, comfortably facilitate portfolio construction based on every scheme's unique investment mandate ---be it equity, debt, hybrid, money market, or gold. That's the difference between investing individually and investing through mutual funds.
However, mutual funds do not customise the portfolios for you. They have a standard portfolio for all, and against your investments, they issue units.
For this reason, before you invest, recognise the investment mandate of the scheme and make sure if it suits your risk profile, investment objectives, investment time horizon, and the financial goals you are addressing.
Flexibility - When you invest through mutual funds, you enjoy tremendous flexibility. There are as many as 16 categories of mutual fund schemes you can invest.
Plus, mutual funds offer an option to invest a small amount at regular intervals-popularly known as the Systematic Investment Plan (SIP)-which helps you accumulate money to satisfy your goals.
To transfer money from one type of mutual fund other, say debt-oriented fund to equity-oriented fund, you even have Systematic Transfer Plans (STPs). You can set up how much you wish to transfer each month or quarter, enabling you to stay invested, average your investment cost, regularly invest, and benefit from the power of compounding.
Further, some funds facilitate tactical asset allocation plans and trigger the facility to manage your portfolio from a financial planning perspective too. Also, if you wish to withdraw a certain amount at regular intervals, you have Systematic Withdrawal Plans (SWPs).
Liquidity - When you handle your portfolio independently, sometimes you can't sell off your assets when you need money. But with mutual funds, you have the ease to exit the fund for whatever is the reason. You can withdraw your investments any time you want-unless you have invested in the close-ended schemes.
Don't you think mutual funds can play a vital role in your journey of wealth creation?
Yes, isn't it?
But remember, selecting the best mutual scheme/s is crucial, so that you create wealth effectively. Ensure you invest in a mutual fund schemes that have a proven track record.
And prefer direct plans over regular plans, as the lower expense ratio of the former can create significant amount of wealth in the long run.
[Read: Mutual Fund Direct Plans - Everything You Need To Know]
After you invest in a mutual fund scheme, don't forget to track its performance periodically to make sure that it's still a good choice to depend on to accomplish your financial goals.
"Riches do not respond to wishes. They respond only to definite plans, backed by definite desires, through constant persistence." - Napoleon Hill
Remember, investing mutual funds backed by a personalised financial plan can make your dreams come true.
Happy Investing!
This article first appeared on PersonalFN here.
PersonalFN is a Mumbai based personal finance firm offering Financial Planning and Mutual Fund Research services.
Disclaimer:
The views mentioned above are of the author only. Data and charts, if used, in the article have been sourced from available information and have not been authenticated by any statutory authority. The author and Equitymaster do not claim it to be accurate nor accept any responsibility for the same. The views constitute only the opinions and do not constitute any guidelines or recommendation on any course of action to be followed by the reader. Please read the detailed Terms of Use of the web site.
More Views on News
Apr 13, 2021
PersonalFN explains the outlook for Banking & PSU Debt funds and the best Banking & PSU Debt funds that can be considered for investment in 2021.
Apr 13, 2021
Ajit Dayal on how India's vaccine strategy will impact the markets.
Apr 13, 2021
In this video, I'll you what I think is the real reason behind yesterday's market crash.
Apr 13, 2021
Price is the only due diligence one might require to buy this business.
Apr 12, 2021
PersonalFN explains whether the second wave of COVID-19 infections impact your mutual fund investments.
More Views on News
Most Popular
Apr 6, 2021
Rather than predicting the market, successful investing is more about preparing well and placing your bets accordingly.
Apr 1, 2021
What should you do if the market falls? In this video, I'll tell you what I will do.
Apr 1, 2021
A favourable demand supply scenario makes a strong case for real estate prices.
Apr 1, 2021
Rahul Shah on whether Bharti Airtel will emerge as the next big thing in the Indian stock market
Apr 13, 2021
Ajit Dayal on how India's vaccine strategy will impact the markets.
More