Key Findings From The Launch Of Aditya Birla Sun Life Retirement Fund!
Key Findings From The Launch Of Aditya Birla Sun Life Retirement Fund!
Mar 25, 2019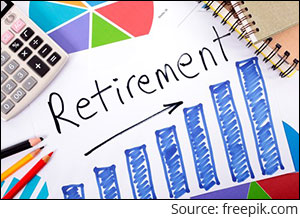 Several weeks ago, Aditya Birla Sun Life Mutual fund launched a solutions-oriented fund for retirement planning, having a lock-in period of five years.
For those who aren't aware of what a solutions-oriented fund is, it is a scheme that helps investors in long term investment for a specific goal either a child's future or your retirement fund. Initially, it was a part of equity or balanced scheme, but post the SEBI reclassification, it has been categorised separately.
[Read: Solution-Oriented Funds - A Definitive Solution For Your Financial Goals?]
In its press release notified in Moneycontrol, the fund house mentioned that their NFO- Aditya Birla Retirement Fund has collected Rs 166 crore, garnered through 23,743 applications, 42% of which are from B30 cities. It stated that almost 40% of the applications were made via the SIP route. The fund house has also managed to add more than 7,000 new customers to its existing investor base.
An interesting feature to note about Aditya Birla Retirement Fund is that the Scheme offers four different Investment Plans according to the age bracket and different risk profiles of an individual. Each Investment Plan will be managed as a separate portfolio.
The 30s Plan: Will invest 80%-100% of the corpus primarily in a well-diversified portfolio of equity and equity-related securities.
The 40s Plan: Asset exposure to equity and equity related instruments will be between 65%-80% with marginal allocation to debt and money market instruments.
The 50s Plan: Will invest 75%-100% in debt and money market instruments with marginal allocation to equity and equity related instruments.
The 50s Plus - Debt Plan: Invests only in various debt securities and money market instruments issued by corporates and/or state and central government.
[Read: Why Comparing Returns to Risk Is More Meaningful!]
Mr A Balasubramanian, Chief Executive Officer, Aditya Birla Sun Life AMC, speaking on the fund said, "The most interesting insight coming from Aditya Birla Sun Life Retirement Fund is that the maximum applications have come for the 30s plan. This is a clear indication of the maturity of investors who understand the importance of long-term financial planning at an early age and are ready to stay on course through disciplined investments.
The strong proposition of our fund with the scope to pick the suitable asset allocation and at various entry, age is further substantiated by the fact that the next highest number of applications came for the 50s plus debt plan."
From the details shared by the fund house, it is seen that retirement planning is slowly pacing up especially amongst the millennial Indians and those who are on the brink of retirement.
[Read: Millennials- Are You Sensibly Investing In Mutual Funds For A Bright Financial Future?]
This has happened due to:
The increasing longevity of lifespan
Rapid inflation and the need to beat the inflation to secure financial future of family
Rise in number of aspirants to retire early blissfully
Increasing disposable income
Growing awareness of the benefits of mutual fund investments for the long term
Note that, the Aditya Birla Sun Life Fund was launched with the core objective to help investors align their investments as per their retirement needs by offering four different portfolio options. Each option has varying levels of risk-adjustable returns suitable for individuals in each age bracket.
And that construction of each portfolio has its own investment strategy. Hence the performance of the fund relies on the efficacy of the fund managers ability to construct each portfolio to handle the risk emanating from it.
[Read: Best SIPs To Invest in 2019]
Thus, before investing, assess the performance of the fund over a period of three to five years, along with your own investment goal and risk profile.
In my view, instead of relying only on a retirement fund because of the lock-in period, I would prefer creating a strategic portfolio and invest in a well-diversified mutual funds for my retirement planning.
Editor's note: If you want your retirement to be blissful, don't miss out on PersonalFN's Retire Rich service.
This is a new and exclusive service with the sole intent of securing your retirement.
You will even gain the benefit of investing in Top 5 funds along with a DIY (Do It Yourself) retirement solution, where you can start planning for your retirement and potentially build a substantial corpus that could sustain you in the golden years of your life.

It is not merely a list of funds or a particular investment idea. It is a comprehensive solution to guide you with almost ALL the necessary essentials of retirement planning.
Author: Aditi Murkute
This article first appeared on PersonalFN here.
PersonalFN is a Mumbai based personal finance firm offering Financial Planning and Mutual Fund Research services.
Disclaimer:
The views mentioned above are of the author only. Data and charts, if used, in the article have been sourced from available information and have not been authenticated by any statutory authority. The author and Equitymaster do not claim it to be accurate nor accept any responsibility for the same. The views constitute only the opinions and do not constitute any guidelines or recommendation on any course of action to be followed by the reader. Please read the detailed Terms of Use of the web site.
More Views on News
Apr 24, 2019 | Updated on Apr 24, 2019
Markets all time high analysis : The BSE Sensex Surged 530 Points; INDUSIND BANK Among Top Gainers. Find the latest update, special reports and news on all time high gainers of BSE Sensex at equitymaster.com.
Apr 24, 2019
PersonalFN analyses if investing in the New Fund Offer: Principal Small Cap Fund will be worthy proposition based on its investment objective, asset allocation, investment strategy and the outlook.
Apr 24, 2019
When IL&FS debt conundrum came to light about 6 months ago, the western media termed it as India's Lehman moment.
Apr 24, 2019
Why should you listen to a veteran trader's exclusive views on the best strategy for the coming elections.
Apr 23, 2019
PersonalFN explains the benefit of being mindful while investing for your child's future.
More Views on News
Most Popular
Apr 12, 2019
This critical business strategy has enabled companies to scale their operations faster.
Apr 12, 2019
Here's how one could have generated gains of Rs 59,250 in 10 days by trading HDFC and HDFC Bank with a capital of Rs 4 lakh.
Apr 11, 2019
A must have checklist for every investor in the Indian stock market.
Apr 16, 2019
For 30 years he has watched how elections impact the markets, and practiced how to profit from it. Now he is here...telling you everything. Read on...
Apr 17, 2019
20% of all the traders bring in 80% of the money. Watch these 20% and you get a working idea of which way the wind is blowing.
More