Is Robo-Advisory An Option for You? Find Out Here...
Is Robo-Advisory An Option for You? Find Out Here...
Apr 6, 2018
Long weekends are the best time to relax and rejuvenate. Isn't it?
Most of us had the Good Friday - Easter long weekend.
Lazing around during the weekend, I wished for a robot to clean my house, serve me tea, and complete all my pending tasks so that I could sit on my sofa and binge on my favorite TV shows.
I am sure many wish to have an assistant to take care of their finances and investments.
Have you wished for such luxury in life?
Let me tell you do, this is not far ahead. Yes, you read it correct.
Recently we've had robo-advisors capable of managing your finances.
What is robo-advisory platform
A robo-advisor is a digital advisor that provides portfolio management and financial planning services online, without any human intervention.
Unlike a human financial advisor, you do not need to fix an appointment with robo advisor. You just need to log in to your account, submit your information, and your financial plan is generated in an instant.
The most beneficial aspect of this service is that it's available 24x7 and without any behavioural bias.
With robo advisory, your mode of investing can shift from signing and submitting paper forms to simply entering a transaction password. Thereby, enabling you to save and invest in financial products such as mutual funds in an automated manner.
Robo-advisory platforms are attracting people because they offer immense convenience. They track your investments more efficiently and generate automated rebalancing signals for you.
They help you to plan for you financial goals, enabling you to save and invest in an automated manner.
Globally, robo-investing is a buzzword these days.
--- Advertisement ---


A Proven Way to Profit from This Market Crash

The news might tell you that it is time to panic and start selling your stocks.

But how would you feel if we told you that there is a proven way to profit from these uncertain times?

Well, we have discovered 5 Safe Stocks that could potentially profit from this market meltdown.

We are sure you are intrigued.

Click here to find out which stocks we are talking about.
------------------------------
There are four main reasons why robo-investing is gaining popularity:
Unlike financial advisors who often have discriminating policies for smaller investors, robo-investing platforms treat all investors the same.
They offer a reasonable level of customisation in portfolio construction at an affordable cost.
Robo-advisors construct an asset allocation strategy through a portfolio of mutual funds taking into account one's risk appetite and time horizon to stay invested.
Since the portfolio construction and review does not involve human intervention, there is no room for speculation.
In other words, robo-advisory platforms are created to iron out the shortcomings of the financial advisors and investment consultants. As you will acknowledge, many times financial advisors fail to prove the value of their services.
They either charge you a fee and offer average advice, or charge no fee and provide biased advice that earns them huge commissions.
It is the investors' loss, in either case.
Wondering, whether you should opt for a robo-advisory platform to invest in mutual funds, then read on the article to know if it is suitable for investor who:
Want To Save On Costs
If you are an investor who wants to save on cost of investing, then you must invest via a robo advisor.
For years, many save and invest by following the advice of a friend or relative who supposedly has sound financial knowledge. All that was just to save a financial planners fee.
Robo-advisors can lower costs, and therefore work out to be relatively cheaper than traditional financial planners.
An ethical robo-advisor will be cost effective and offer you mutual fund direct plans as an investment option. Over time, this will help you conserve an immense amount of money.
When planning your finances or investments, you may tend to ignore costs. Especially, when costs are mentioned in percentage terms, it may seem small and insignificant. However, it might cost you a big amount if you compound the benefit over the long-term.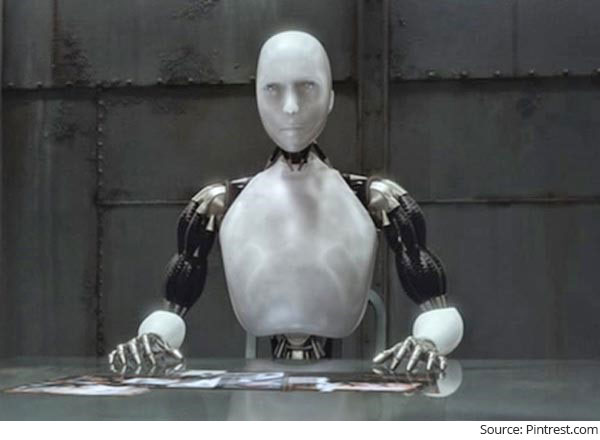 Have Small Asset Size
With robo advisors, you can start with a small amount of investment. There is no mandatory minimum investment amount required from investors.
As you would know, only a handful of advisors and financial planners are keen to offer them services.
Otherwise, acquiring "High-Net-worth Individual (HNI) clients" is the primary objective for advisors.
Would you like to know what their rationale behind this is?
"All clients, irrespective whether they are HNIs or small investors, want top-quality services. As a result, servicing small investors becomes a loss-making proposition."
There might be some merit in this argument, but only to a certain extent. It's often said that retail investors in India don't want to pay for services. This is a partial truth.
Does that mean low-net investors should be left out and HNIs are undeserving?
Certainly not.
Hence, robo advisory platforms are suitable for both retail as well as HNIs investors.
Willing To Take Informed Decisions
Many a times, individuals avoid investing because of a lack of knowledge. They do not know how to start investing and hence, procrastinate.
But if you are an investor who wishes to make an informed decision, then start investing via robo-advisory platforms.
All you need is to share the correct information to get customised advice, and you can always access it at any time. Everything is possible just by one click.
Wish To Avoid Behavioural Biases
It is quite possible that a human advisor would be biased in his/her recommendations. But, robo-advisors act pragmatically and help you create a financial plan to achieve your goals.
That's why robo-advisors are devoid of all the behavioural biases.
Looking For Convenience and Easy Investing
If you are looking for convenience in investing, then robo-advisors make that possible for you as well. Robo-advisors offer a user-friendly interface and a world of convenience.
You can manage your mutual fund investments from the comfort of your home or even on-the-go through a mobile application.
Everything from KYC (Know Your Customer) to redemption of mutual fund units is possible online.
Wish To Have Quick Investment Procedures
If you have been procrastinating to save and invest, assuming that it is a time-consuming activity, then you must invest via a robo platform.
Robo-advisors are algorithm-based platforms; they are likely to deliver plans, solutions faster.
Alternatively, investing with a traditional advisor requires you to meet the advisors several times, before coming to a final plan.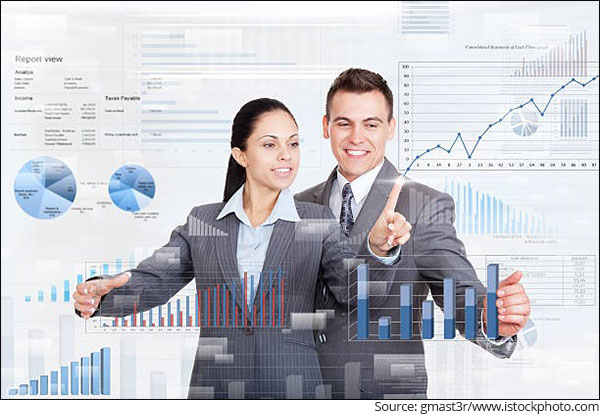 Can Do It Yourself
Now, if you do not like being dependent on anyone, then robo-advisors are best suited for investors like you.
With some basic and self-knowledge, you can execute your investment plan yourself. You can initiate the end-to-end process of investing yourself.
Just like you purchase goods from an e-commerce platform, you can invest in mutual funds too with these robo platforms.
To Conclude:
Robo-advisory platforms are for all the investors looking to make informed decision about their money matters. Someone who is ready to take the responsibility of his/her own financial freedom.
It is for all the investors who should get out of the comfort zone and explore the investment opportunities available at one click.
Let me tell you, financial planning and managing personal finance are not as complicated as it seems.
So, start investing with our PersonalFN Direct, a robo-advisory platform to be launched soon. Unlike the other models, we do not charge any indirect commission or per transaction cost.
Additionally, we intend to save your cost by offering direct plans.
You may feel that the cost difference between a regular and a direct plan is minute and can be ignored. But in the long run, this difference sums up to be a substantial amount.
With the start of new financial year, I recommend you start saving and investing in mutual funds via a robo-advisory platform. Do not fear, but plan for investments beforehand instead.
Watch out this space to know, for PersonalFN's robo-advisory launch is around the corner.
This article first appeared on PersonalFN here.
PersonalFN is a Mumbai based personal finance firm offering Financial Planning and Mutual Fund Research services.
Disclaimer:
The views mentioned above are of the author only. Data and charts, if used, in the article have been sourced from available information and have not been authenticated by any statutory authority. The author and Equitymaster do not claim it to be accurate nor accept any responsibility for the same. The views constitute only the opinions and do not constitute any guidelines or recommendation on any course of action to be followed by the reader. Please read the detailed Terms of Use of the web site.
More Views on News
Mar 22, 2018
Certain blue chips hold the potential of delivering returns comparable to small-cap stocks. With these stocks, you can get the best of both worlds.
Nov 29, 2017
Stocks that could beat Sensex returns in the long term.
Sep 25, 2018
PersonalFN explains why Indian equity markets will remain volatile in the coming months and how investors should ride the tide.
Sep 25, 2018
Despite being classified under multi-cap funds, Motilal Oswal Multicap 35 Fund holds a large cap bias. Its focused investment approach has helped generate extra-ordinary returns for investors.
Sep 25, 2018
There could be no better time in Indian stock markets to befriend volatility than now. Make sure you make the most of it. And the one stock I'm betting on.
More Views on News
Most Popular
Sep 21, 2018
This company has not only created a niche in the pharma space, it has done so profitably.
Sep 12, 2018
Richa has discovered the single most profitable opportunity in the market - read on to discover more...
Sep 12, 2018
PersonalFN elucidates if you should redeem from equity mutual fund now, and the approach to follow before you decide to sell mutual funds.
Sep 14, 2018
Strong Well established Indian Brands have comfortably outperformed the index in the decade post the global financial crisis.
Sep 17, 2018
PersonalFN explains the impact of IL&FS rating downgrade on mutual funds.
More