How LTCG Tax On Equity Investments Can Derail Your Financial Plan...
How LTCG Tax On Equity Investments Can Derail Your Financial Plan...
Apr 13, 2018
Indian investors are still trying to absorb the effect of the Long Term Capital Gain (LTCG) tax on their investments in equity shares and equity mutual funds.
Until March 31st, investors enjoyed tax-free gains on their equity mutual fund units held for over a year. However, long-term gains on equity mutual funds realised after April 1st will attract tax @10%.
Yes, 10% of your gains may work out to a huge chunk of money.
Take this for example: You invest Rs 10 lakh in an equity mutual fund. Over the next 10 years, the mutual fund delivers a compounded return of 13%, converting the Rs 10 lakh investment to Rs 33.95 lakh - A gain of Rs 23.95 lakh!
Assuming the prevailing tax laws remain unchanged, 10% tax will be charged on the gains of Rs 23.95 lakh, which works out to as much as Rs 2.40 lakh. YES! That is the cost of a superbike today.
And like Mr Benjamin Franklin says, "In this world nothing can be said to be certain, except death and taxes."
Given the current tax implications, we need to take note how it influences our financial goals and take necessary action to ensure we achieve our investment needs.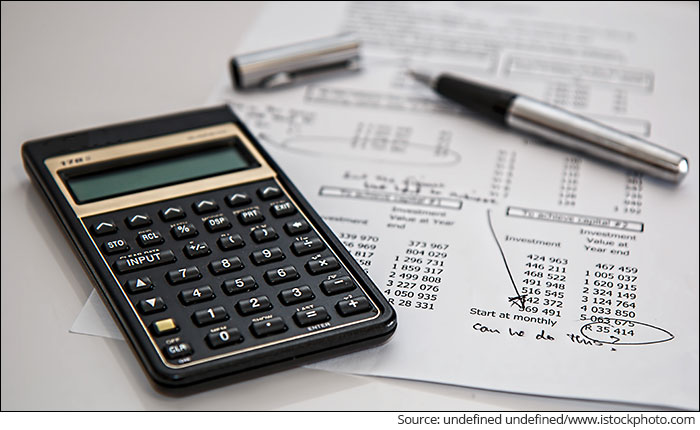 In an earlier article, What Should Mutual Fund Investors Do After LTCG Tax Norms, we highlighted how LTCG tax on equity mutual funds affect the post-tax returns over different periods.
The post-tax return differs with the holding period. You need to consider this impact to readjust existing financial plans and when setting up new financial plans. For example, if you have assumed a pre-tax return of 12% CAGR over five years, the post-tax return works out to 11.70%. If you assume a return of 15% pre-tax, the post-tax return will work out to 14.44%.
Let us now consider a real-life case study to see how this affects one's financial goal planning and the corrective steps that need to be taken.
Anil (name changed), 45, works for a leading MNC. His wife Anita runs a small florist business, while his daughter Arpita is studying in seventh grade.
Last year, he jotted down his financial goals, which included his retirement, Arptia's education and wedding expenses. Below is the current cost and future cost of his goals
| Financial Goal | Current Value (Rs) | No. of Years to Goal | Inflation | Future Value of Goal (Rs) |
| --- | --- | --- | --- | --- |
| Graduation | 1,500,000 | 6 | 10.00% | 2,657,342 |
| Post-Graduation | 3,000,000 | 10 | 10.00% | 7,781,227 |
| Marriage | 2,500,000 | 11 | 10.00% | 7,132,792 |
| Retirement | | 15 | | 30,000,000 |
Assuming an investment return of 13%, Anil needed to invest monthly as per the below table -
| Financial Goal | No. of Years to Goal | Future Value of Goal (Rs) | Investment Per Month (Rs) | Total investment done (Rs) |
| --- | --- | --- | --- | --- |
| Graduation | 6 | 2,657,342 | 24,293 | 1,749,076 |
| Post-Graduation | 10 | 7,781,227 | 31,544 | 3,785,247 |
| Marriage | 11 | 7,132,792 | 24,293 | 3,206,731 |
| Retirement | 15 | 30,000,000 | 53,988 | 9,717,801 |
| | | Total | 134,118 | 23,334,821 |
While his plan seemed well on track, he, like all other Indian investors, was unprepared for the LTCG tax shocker. Here is how the LTCG tax will lead to a shortfall in his investment goals.
| Financial Goal | Total investment done | Future value of Redemptions | Total Gains | LTCG @ 10% to be paid > Rs.1 lakhs gains |
| --- | --- | --- | --- | --- |
| Graduation | 1,749,076 | 2,657,342 | 908,266 | 80,827 |
| Post-Graduation | 3,785,247 | 7,781,227 | 3,995,980 | 389,598 |
| Marriage | 3,206,731 | 7,132,792 | 3,926,061 | 382,606 |
| Retirement | 9,717,801 | 30,000,000 | 20,282,199 | 2,018,220 |
| | | | Shortfall | 2,871,251 |
With the power of compounding, the shortfall works out to as much as Rs 29 lakh!
As the gains are not indexed, like in the case of non-equity funds, the 10% tax eats up a huge chunk. Unfortunately for Anil, this tax outflow is unavoidable, unless there is a change in the tax rules.
But more importantly, Anil needs to make good the shortfall, if not; it could result in a lower savings for Arpita's education and his retirement.
In order to compensate for the tax outflow, Anil needs to increase his monthly investments.
On running the calculation for the monthly investment needed, we find that the total investments need to increase by 6%. This works out to an additional outflow of Rs 7,704.
Due to the difference in the value of the financial goal and the investment horizon, the percentage difference varies over different goals.
| Financial Goal | Investment Per Month without LTCG Tax (Rs) | Investment Per Month With LTCG Tax (Rs) | Increase in value (Rs) | Percentage Increase |
| --- | --- | --- | --- | --- |
| Graduation | 24,293 | 25,058 | 765 | 3.15% |
| Post-Graduation | 31,544 | 33,209 | 1,665 | 5.28% |
| Marriage | 24,293 | 25,672 | 1,665 | 5.68% |
| Retirement | 53,988 | 57,883 | 3,895 | 7.22% |
| Total | 134,118 | 141,822 | 7,704 | 5.74% |
Thankfully, Anil contacted a financial planner early on, and protected his family's future. Had he delayed the process, the amount needed to save towards his goals would increase.
So don't wait for the last minute. Even you should take a closer look at your financial goals. If you find the calculations too complex, do not hesitate to take assistance of an unbiased financial planner.
Growth option now has an added advantage over Dividend options
PersonalFN has never been in favour or the dividend option of mutual funds. More so, after the implementation of a Dividend Distribution Tax (DDT).
If your goal is to grow your wealth, choosing the dividend option will end up eating away the accumulated profit at regular intervals. This will have an adverse impact on your path to wealth creation, as your profits will not be reinvested, particularly, in the case of a dividend pay-out option.
Hence, if you are not seeking regular income, it will be best to opt for the growth option. Dividends are often touted to be a benefit as it is tax-free income; however, dividend payouts get in the way compounding.
Worried about grandfathered equity mutual funds?
Not many would have redeemed their equity mutual fund holdings before March 31. For such investors, the grandfathering provision will be applicable.
As per the Union Budget, gains accrued in equity-oriented schemes until the January 31, 2018 are exempt. So, the gains accrued only from January 31, 2018 until the time of redemption will be considered.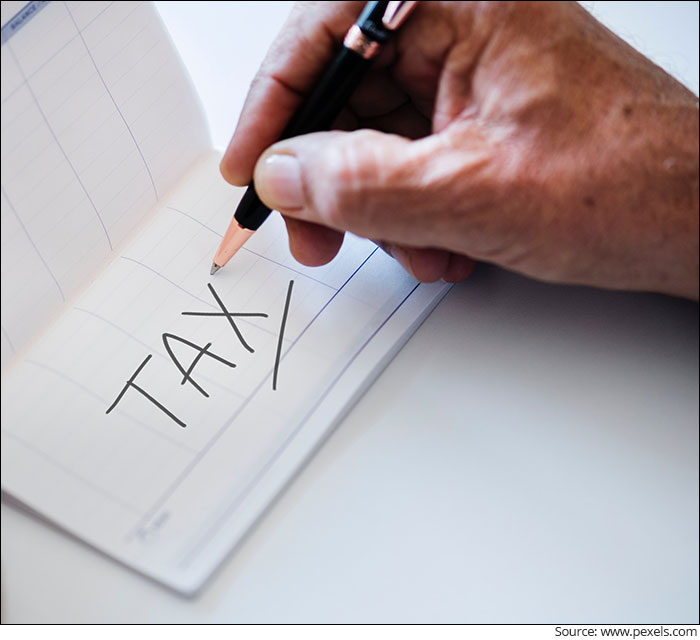 But relax, the Computer Age Management Services (CAMS), Registrar and Transfer Agent for Mutual Funds has launched an exclusive statement for grandfathered equity schemes - Consolidated Grandfathered Statement
This statement will provide consolidated information on holdings in equity oriented schemes as on January 31, 2018 held by you across the 15 Mutual Funds serviced by CAMS. This statement does not include your holdings in non-equity funds and any mutual funds unit holdings in Demat mode.
Choose the right mutual fund
Over the past three to four years, investors have flocked to arbitrage and equity savings schemes because of the tax-free returns on a holding period of over one year. However, this has now changed.
Unlike debt schemes or, rather, non-equity schemes, Arbitrage Funds or Equity Saving Funds and other Aggressive Hybrid Funds will not enjoy the benefit of indexation on the long-term capital gains.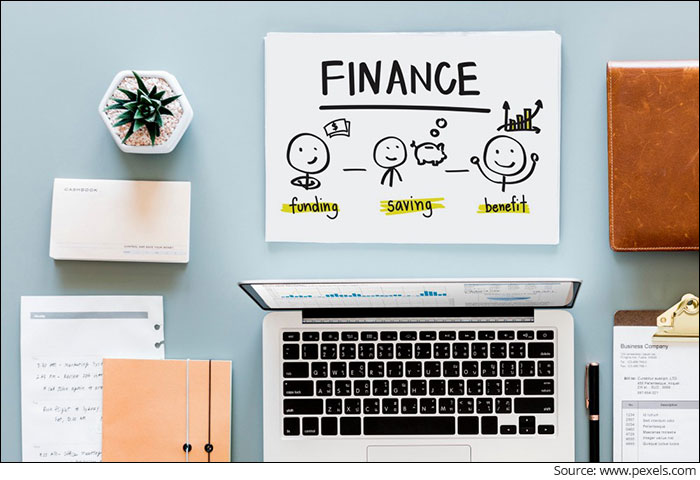 Therefore, the post-tax returns may work out to be lower for holding periods of three years or more. The LTCG tax for non-equity schemes is 20% with indexation. Here, long term is defined as a period of 36 months.
In addition, many may contemplate investing in tax-saving Equity Linked Savings Schemes (ELSSs) or not. Especially as other tax saving products enjoy an Exempt-Exempt-Exempt status.
However, even with the tax implications, the post-tax returns of ELSS are still attractive. Yes, you may lose out on additional returns, but you will still be better off than investing in other fixed income products.
So, given the wealth creation potential of equity diversified funds, these are still the best mutual funds for you to generate long-term wealth.
So, review your mutual fund portfolio regularly and stick to your financial plan. The new tax laws should warrant only a few adjustments to your portfolio. If you are unsure about how to restructure your portfolio in the best way, do consult your investment consultant/advisor.
PS: If you're looking for assistance to walk the path toward a blissful retired life, PersonalFN's Financial Guardian will assist you in planning your retirement. You can reach out to PersonalFN on +91-22-61361200, or write to info@personalfn.com
This article first appeared on PersonalFN here.
PersonalFN is a Mumbai based personal finance firm offering Financial Planning and Mutual Fund Research services.
Disclaimer:
The views mentioned above are of the author only. Data and charts, if used, in the article have been sourced from available information and have not been authenticated by any statutory authority. The author and Equitymaster do not claim it to be accurate nor accept any responsibility for the same. The views constitute only the opinions and do not constitute any guidelines or recommendation on any course of action to be followed by the reader. Please read the detailed Terms of Use of the web site.
More Views on News
Mar 22, 2018
Certain blue chips hold the potential of delivering returns comparable to small-cap stocks. With these stocks, you can get the best of both worlds.
Nov 29, 2017
Stocks that could beat Sensex returns in the long term.
Sep 21, 2018
PersonalFN explains if you should be investing in the NFO: Shriram Multicap Fund --will it multiply wealth for you.
Sep 21, 2018
Bill connects the dots between the power struggle in the US Supreme Court and the state of American politics.
Sep 21, 2018
The one factor that can make PSU stocks a compelling story...
More Views on News
Most Popular
Sep 12, 2018
Is the pharma sector poised for a comeback? Is the worst over? I believe so.
Sep 12, 2018
Richa has discovered the single most profitable opportunity in the market - read on to discover more...
Sep 11, 2018
PersonalFN explains how blindly investing in equities can prove hazardous to your wealth and health.
Sep 12, 2018
PersonalFN elucidates if you should redeem from equity mutual fund now, and the approach to follow before you decide to sell mutual funds.
Sep 14, 2018
Strong Well established Indian Brands have comfortably outperformed the index in the decade post the global financial crisis.
More