How Millennials Can Overcome the Financial Challenges
How Millennials Can Overcome the Financial Challenges
Apr 14, 2021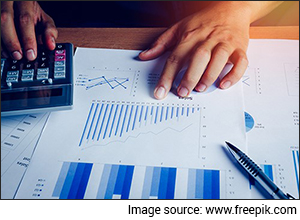 Millennials are struggling with various financial challenges; mainly their finances are evaporating faster, limiting their ability of saving for a healthier financial future.
The generation that's been at the center of digital revolution, millennials have a plethora of innovative opportunities with education, socializing, and career prospects across the globe. Consequentially, the priorities of millennials vary from that of the older generations who did not have access to such wide-net openings. It becomes a difficult task for millennials to maintain their financial well-being because ultimately lifestyle choices, money management habits, and spending patterns are dynamically adapted according to ongoing trends.
As a millennial, there is a tendency to live beyond your means in order to keep up with peers, which may lead to an increased debt burden. It causes you to run out of money at the end of the month because you splurge at the beginning of the month.
Along with rising inflation, many millennials are grappling with repaying their education loans while stabilizing their careers; only few are contributing towards retirement savings and rainy day fund. In addition, some millennials do not want to take investment risk due lack of financial literacy or low investment levels. They prefer to accumulate a huge sum instead, which leads to delay in wealth creation.
--- Advertisement ---
FREE Event on Equitymaster's New Project

On May 17, we are holding a FREE event to reveal Equitymaster's Great Indian Wealth Project.

At this event, we'll reveal the details of your first stock for a potential Rs 7 crore in long-term wealth.

Seats for this event are filling up fast.

Since there are limited seats, we urge you to register at the earliest.

Click here for free sign-up
------------------------------
When the pandemic struck hard last year, however, these financial hardships for millennials became even worse. The pandemic triggered an economic downturn, and millennials experienced layoffs and pay cuts, it affected their finances and ability to build wealth. In the COVID-19 economy, the young workforce has been searching for new job opportunities in the hopes of better pay and career growth; based on the current scenario, it appears that this trend will continue in 2021 as well.
While millennials have still not recovered from the pandemic induced job loss of 2020, the government has imposed a lockdown recently in several states of the nation to curb the resurgence of COVID-19 cases. This has impacted the economic and commercial activities that resulted in reoccurrence of job loss and pay cuts. According to Centre of Monitoring Indian Economy (CMIE), the unemployment rate was improved in January 2021 by 6.53%. But, due to rise in spread of virus, the rate as of April 12, 2021 has increased to 7.1%.
The uncertain events triggered by the coronavirus pandemic, on the other hand, have caused a shift in millennials' approach towards their hard-earned income. Now is the time to concentrate on improving your financial wellbeing in order to secure a brighter financial future.
You see, if you learn how to optimize your finances and money management habits, it will help you to survive in tough times. Let me guide you with few points to overcome such financial challenges that you may face as a millennial:
Learn: How to Potentially Accumulate Rs 7 Crore in Wealth Over the Long-term
--- Advertisement ---
How to Earn a Fortune in Gold, the Smart Way

Gold is on 'the verge of a decadal run' says Vijay Bhambwani, India's #1 Trader and Editor of Fast Profits Daily at Equitymaster.

He says gold has the potential to generate staggering gains in the coming years...And those who are betting on gold right now will hit the jackpot.

But wait.

While gold is an attractive investment destination, there's a very specific way to play this opportunity...

A way that ensures you rake in maximum profit and perhaps hit the jackpot...while minimizing potential pitfalls. Thankfully, Vijay - India's #1 Trader - can guide you step-by-step in the upcoming gold rush and help hit the jackpot just at the right time.

Sure, you don't want to be an average trader. That's not how you make a fortune.

Here's how you can get Vijay's guidance...
------------------------------
Financial literacy will enhance your financial knowledge and you will be able to understand the nuances of financial management and help your family as well regarding financial matters by becoming their 'Financial Guardian'.
As a millennial you are more tech savvy, use this trait to your advantage. In case you are wondering how to empower yourself with financial knowledge, PersonalFN's latest special initiative, the "Certified Family Guardian", offers you an exclusive opportunity to learn the finer nuances of money management.
Organised into eight modules with 24 extensive videos, the "Certified Family Guardian" will help you with all the relevant tools and learning modules needed to get better at money management and making informed financial decisions for yours and your family's secure financial health.
It also offers a host of other benefits to help you make informed investment decisions for a better financial future. Read here for complete details.
Author: Mitali Dhoke
This article first appeared on PersonalFN here.
Join Now: PersonalFN is now on Telegram. Join FREE Today to get 'Daily Wealth Letter' and Exclusive Updates on Mutual Funds
PersonalFN is a Mumbai based personal finance firm offering Financial Planning and Mutual Fund Research services.
Disclaimer:
The views mentioned above are of the author only. Data and charts, if used, in the article have been sourced from available information and have not been authenticated by any statutory authority. The author and Equitymaster do not claim it to be accurate nor accept any responsibility for the same. The views constitute only the opinions and do not constitute any guidelines or recommendation on any course of action to be followed by the reader. Please read the detailed Terms of Use of the web site.
More Views on News
May 12, 2021
So far in 2021, IPOs in India have raised nearly US$ 3 bn, the best start to the year since 2018.
Apr 20, 2021
Here's the rundown on the company's latest quarterly results.
May 13, 2021
Do you think you have what it takes to be an intraday trader? Find out in this video.
May 13, 2021
Analyse the business models of EV stocks before investing in them.
May 12, 2021
PersonalFN explains whether the recovery in value funds sustain after generating superior performance in the last one year.
More Views on News
Most Popular
Apr 30, 2021
Price is the only due diligence one might require to buy this business.
Apr 30, 2021
In this video, I'll show you why I favour smallcaps over the Nifty.
May 6, 2021
Why are markets discounting the economic impact of Covid?
May 7, 2021
I've used this trading technique for many years with great success. I'm sharing it with you today.
More