Axis Healthcare ETF: Seeking Capital Appreciation from Sectoral Exposure
Axis Healthcare ETF: Seeking Capital Appreciation from Sectoral Exposure
May 6, 2021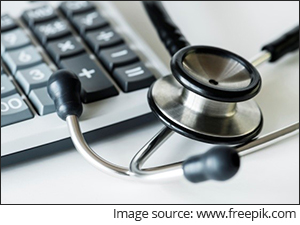 The domestic healthcare index underperformed most other sectors in the past few years. However, after COVID-19 pandemic hit the nation in March 2020 it bounced back into action in response to rising demand for healthcare products and services and attracted many investors towards this sector.
With the recent escalation in infection cases due to the second wave of COVID-19, healthcare sector is back in focus. The coronavirus pandemic has re-emphasized the urgent need for healthcare in the country; India is one of the leading drug manufacturer catering to global demand for generic drugs and vaccines.
You see, given the large population and lack of quality medical care in the country, the government is implementing few sustained reforms as announced in the Union Budget to intensify the healthcare sector. The "Atmanirbhar Bharat Abhiyaan" to make India self-reliant in manufacturing and the production linked incentive (PLI) schemes to enhance domestic manufacturing of pharmaceuticals, medical devices and to augment exports bodes well for the healthcare sector.
This offers significant headroom for healthcare sector to achieve long-term growth and thereby reward investors. There are various healthcare funds introduced by several fund houses, but passive investing has gained traction among investors owing to its efficient low cost strategy. As a result, there are various index funds and ETFs with passive approach that track a specific index to generate stable returns.
Joining the bandwagon, Axis Mutual Fund has launched Axis Healthcare ETF, an open-ended Exchange Traded Fund tracking NIFTY Healthcare Index.
On the launch of this fund, Mr Chandresh Kumar Nigam MD & CEO of Axis Asset Management Company Ltd. said, "We recognize the need to offer investors a choice of strategies including robust passive products. Our ETF strategy relies on offering highly innovative yet relatable products to our target investors and we have already seen a number of launches in this space in the last year. The launch of Axis Healthcare ETF continues to take forward our endeavour to build up our passive product suite over time and towards our target of being the preferred manager to investors across the entire spectrum of active and passive products."
Table 1: Details of Axis Healthcare ETF
Type
An Open Ended Exchange Traded Fund tracking NIFTY Healthcare Index.
Category
Exchange Traded Fund
Investment Objective
The investment objective of the Scheme is to provide returns before expenses that closely correspond to the total returns of the NIFTY Healthcare Index subject to tracking errors. However, there is no assurance or guarantee that the investment objective of the scheme will be achieved
Min. Investment
Rs 5000/- and in multiples of Re 1 thereafter.
Face Value
Rs 10/- per unit
SIP/STP/SWP
Available
Entry Load
Not Applicable
Exit Load
Nil
Fund Manager
Mr Jinesh Gopani
Benchmark Index
Nifty Healthcare TRI
Issue Opens:
April 30, 2021
Issue Closes:
May 10, 2021
(Source: Scheme Information Document)
What will be the Investment Strategy for Axis Healthcare ETF?
Axis Healthcare ETF is a passively managed scheme that will invest in stocks comprising the Nifty Healthcare index in similar proportion and will endeavour to track the benchmark index. The corpus of the scheme will be invested in equity & equity related instruments forming part of the constituents of the underlying index.
The scheme will aim to replicate the performance of the underlying index to generate equivalent returns by reducing tracking errors. The Scheme may also invest in debt and money market instruments, in compliance with regulations to meet liquidity and expense requirements.
The scheme aims to offer investors an exposure to the healthcare sector that is evolving gradually and invest in big healthcare companies with growth potential.
In case of any change in the index due to corporate actions or change in the constituents of NIFTY Healthcare Index (as communicated by IISL), the relevant investment decision will be determined considering composition of NIFTY Healthcare Index.
--- Advertisement ---
WATCH: FULL Replay of Our Urgent Broadcast

The full replay of our urgent broadcast on India's Revival is available for a limited time now.

In case you missed watching our broadcast LIVE...

You can see all the important highlights from our broadcast in this replay.

Please note that we may take this replay off the internet any minute.

So it is highly recommended you watch it immediately.

Click Here to Watch the Replay NOW
------------------------------
About the benchmark
The Nifty Healthcare Index is designed to reflect the behaviour and performance of the Healthcare companies. Nifty Healthcare Index is computed using free float market capitalization method, wherein the level of the index reflects the total free float market value of all the stocks in the index relative to particular base market capitalization value.
NIFTY Healthcare Index comprises of the 20 largest healthcare oriented companies by free float market capitalization.
The following is list of Top constituents under the index by their weightage as of now:
This scheme apart from investing 95% of its assets in equity instruments covered by NIFTY Healthcare Index, it will also invest up to 5% of its assets in Debt & Money Market Instruments in order to meet the liquidity requirements of this scheme.
Under normal circumstances, asset allocation will be as under:
Table 2: Asset Allocation of Axis Healthcare ETF
Instruments
Indicative Allocations
(% of Net Assets)
Risk Profile
High/Medium/Low
Minimum
Maximum
Equity instruments covered by NIFTY Healthcare Index
95
100
High
Debt & Money Market Instruments
0
5
Low to Medium
(Source: Scheme Information Document)
Who will manage Axis Healthcare ETF?
Mr Jinesh Gopani will be the dedicated fund manager for this scheme.
Mr Jinesh Gopani is Head of Equities at Axis Asset Management Co. Ltd. and has over 10 years of experience in financial services industry. Prior to this, he was associated with Axis AMC as Fund Manager - Equity and Assistant Fund Manager - Equity earlier, Birla Sun Life Asset Management Company Ltd. as Portfolio Manager, Voyager India Capital Pvt. Ltd. as Research Analyst and Portfolio Manager, Emkay Share & Stock Brokers Ltd. as Research Analyst, Net worth Stock Broking Ltd. as Research Analyst.
His qualification includes, B.Com, Master of Management Studies (Bharati Vidyapeeth Institute of Management Studies and research) and currently schemes managed by him are, Axis Long Term Equity Fund, Axis Focused 25 Fund, Axis Emerging Opportunities Fund - Series 1 & 2 (1400 Days), Axis Growth Opportunities Fund, Axis Retirement Savings Fund and Axis ESG Equity Fund.
BREAKING: It's Good Time to Invest in Gold, but Just Don't Go Blindfolded
Fund Outlook - Axis Healthcare ETF
Axis Healthcare ETF aims to allow investors an opportunity to have exposure to the budding healthcare sector and to invest in healthcare companies with growth potential, all in a bite-sized passively managed ETF. It is the first ETF fund based on healthcare value chain that will passively invest in stocks of 20 largest healthcare oriented companies under the Nifty Healthcare Index.
This scheme will endeavour to replicate the Nifty Healthcare index and invest in securities comprising the underlying index in same ratio as per the index to optimize returns. Therefore, the performance of the fund will mirror the performance of the underlying index.
Being a sector-oriented fund, Axis Healthcare ETF will follow a concentrated investment approach and is therefore a high-risk investment proposition. The fund is suitable only for aggressive investors who understands the sector well and can time the entry and exit. Though the long term outlook of the sector seems positive it can be highly volatile in the short to medium term.
This scheme is suitable for investors with very high-risk appetite and an investment horizon of 5-7 years.
PS: If you wish to select worthy mutual fund schemes, I recommend that you subscribe to PersonalFN's unbiased premium research service, FundSelect.
Additionally, as a bonus, you get access to PersonalFN's popular debt mutual fund service, DebtSelect.
PersonalFN recommendations go through our stringent process that assesses both quantitative and qualitative parameters, providing you with Buy, Hold, and Sell recommendations on equity and debt mutual fund schemes. Read here for details...
If you are serious about investing in a rewarding mutual fund scheme, Subscribe now!
Author: Mitali Dhoke
This article first appeared on PersonalFN here.
Join Now: PersonalFN is now on Telegram. Join FREE Today to get 'Daily Wealth Letter' and Exclusive Updates on Mutual Funds
PersonalFN is a Mumbai based personal finance firm offering Financial Planning and Mutual Fund Research services.
Disclaimer:
The views mentioned above are of the author only. Data and charts, if used, in the article have been sourced from available information and have not been authenticated by any statutory authority. The author and Equitymaster do not claim it to be accurate nor accept any responsibility for the same. The views constitute only the opinions and do not constitute any guidelines or recommendation on any course of action to be followed by the reader. Please read the detailed Terms of Use of the web site.
More Views on News
May 12, 2021
So far in 2021, IPOs in India have raised nearly US$ 3 bn, the best start to the year since 2018.
Apr 20, 2021
Here's the rundown on the company's latest quarterly results.
Jun 11, 2021
PersonalFN's analysis on the features and performance of UTI Flexi Cap.
Jun 11, 2021
The best unlock investments you can make in the market.
Jun 11, 2021
Charlie Munger's open secret about investing success.
More Views on News
Most Popular
Jun 1, 2021
To become a better intraday trader, follow these rules religiously.
Jun 8, 2021
This is why I'm bullish on the hotel and hospitality sector.
May 31, 2021
Is the Indian central bank correct in warning you about a market crash?
Jun 2, 2021
Get ready to profit from a massive stimulus that you've never seen before.
More