Why You Should Choose Mutual Funds Over Stocks
Why You Should Choose Mutual Funds Over Stocks
May 7, 2019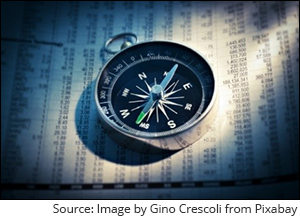 Mr Sharma was on the way to his office one morning when he spotted his colleague Mr Verma stepping out of a fancy new car. As far as Mr Sharma knew, Mr Verma's salary was similar to his own. He could not contain himself and asked Mr Verma how could he afford such a car? Did you win the lottery by any chance? enquired Mr Sharma.
Mr Verma enthusiastically responded stupendous profits made in stock markets made my dream of buying the car of my choice come true.
Mr Sharma was very impressed and decided to invest all his savings in stocks as well.
He called an investment adviser to seek advice on which stocks he should select. The adviser told Mr Sharma not to invest all his savings in stocks directly, but he advised him to invest in Mutual funds instead.
The financial adviser explained that there are surely instances where people earned huge profits by investing in stocks directly, but they were a handful of people. A lot of people, in fact, have burnt their fingers in the stock market by acting on tips or unsolicited advice.
The investment adviser then explained the following advantages of choosing Mutual funds over stocks.
--- Advertisement ---


Here's How One Stock Gave its Investors 1,99,014% Returns

If one had invested just Rs 1,000 in Symphony Ltd. in 2001, he would have made Rs 20 lacs by now.

What's interesting is the fact that this company earlier filed for bankruptcy in 2001-2002.

But its able management made a significant turnaround and in that process made their long-term investors holy rich.

Successful turnarounds are rare but Richa seems to have found one.

While no one can guarantee returns on any stock, she strongly feels this recently recommended stock has a long way to go from here.

Just in 5 years, this company's net losses have turned into double digit net profit margins. And that's just the beginning.

If you're someone who can look beyond the history and want to spot the rare plays then…

This could potentially become your once-in-a-decade opportunity to make money.
------------------------------
Diversification
When you buy stocks, you are investing in a few selected companies. With Mutual funds, you will get units of as many as 50-100 companies.
As the portfolio consists of multiple stocks, any fall in prices of one or more shares will be compensated by the rise in prices of one or more other shares. It is unlikely that the prices of all the shares will rise or fall at the same time.
Thus, your portfolio is well-diversified (across various instruments and investment styles) thereby reducing the overall risk. Mutual funds also allow you to have exposure to debt and money market instruments along with equity which further diversifies your portfolio.
[Read: Is Over Diversification Good For Your Mutual Fund Portfolio? Know Here]
Suitability
One of the best benefits of Mutual funds is that you can customise your investment portfolio by aligning it well based on your risk profile, investment objective, the financial goals you are addressing, and the time horizon to fulfil the financial goal. This is possible by selecting suitable types of Mutual funds such as equity, debt, hybrid, solution-oriented and other schemes.
You can also choose from sub-categories within each asset class such as Large-cap Funds, Mid-cap Funds, Corporate Bond Funds, Liquid Funds, etc. as per your risk profile. It allows you to select funds based on your short, medium, or long-term requirement so that you can align your funds to different financial goals.
Low cost
A stock price may range from a few hundred to few thousand. You have to buy multiple shares of different companies to get the maximum benefit. Your total investment can, therefore, run up to a few lakh Rupees, with stocks of very few companies in hand.
On the other hand, Mutual funds will allow you to hold units of multiple companies with a monthly investment of as low as Rs 500 via Systematic Investment Plan (SIP), a mode of investing in Mutual funds.
Disciplined approach
You can invest a fixed amount at a regular interval in Mutual funds through the option of Systematic Investment Plan (SIP), which ultimately can help you accomplish the envisioned financial goal. SIP inculcates the good habit of saving regularly and systematically regardless of market conditions.
In fact, the rupee-cost averaging feature of SIP enables you to buy more units when the prices are low and fewer units when the prices are high. This way it helps you mitigate the risk of high volatility while you endeavour to compound wealth over the long-term.
Such a disciplined approach to investment is crucial for long-term wealth building.
Investment in stocks generally leads to impulse buying and selling, which may give you very high returns, but the risk too is heightened when you directly invest in stocks.
Professional fund management and Research
Mutual funds are professionally managed by a proficient fund manager/s and his team who hold wide experience and expertise in the capital markets.
Based on the investment mandate of a respective mutual fund scheme, the fund manager/s will select stocks for the fund's portfolio backed by thorough research -- analysing various micro and macro parameters --so that you, the investor, earn a reasonable return and the stated investment objective of the scheme is achieved. All, you, the investor got to do is select suitable mutual fund schemes for your portfolio.
Investing in stocks, on the other hand, will require you to do your own thorough research. You may not have enough time and/or knowledge to be able to select the best stocks to invest your hard-earned money into.
Moreover, with Mutual funds, reviewing the portfolio once a year will be enough to track the performance of the funds. While if you have selected the stocks without diligent research, they will have to be reviewed often, which will take up a lot of time and may become a stressful experience.
[Read: Sensex Near 40,000! Do You Have A Robust Investment Strategy In Place?]
After hearing this, Mr Sharma understood that putting his money in stocks would be akin to putting all the eggs in one basket.
He realised that systematically investing in Mutual funds will help him plan and achieve his financial goals in a better way and even ensure the liquidity of his portfolio. He would also be able to track and make changes in the portfolio whenever necessary.
Lastly, he decided that he will not let other people's investment style influence his own as every person has different requirements and risk tolerance.
You can take a cue from Mr Sharma and take the first step towards financial freedom.
Happy Investing!
Editor's note:
Selecting the right mutual fund scheme for your portfolio is a skilful and time-consuming job. If you lack either or both of them, it's best to seek professional advice.
PersonalFN's unbiased premium research service, FundSelect is meant for you. Our fund recommendations tend to beat the market by a significant margin over long time periods. FundSelect has beaten the market by over 70% in a decade.
Every month, PersonalFN's FundSelect service will provide you with insightful and practical guidance on equity mutual funds and debt schemes - the ones to buy, hold, or sell. Our aim is to assist you in creating the ultimate portfolio that has the potential to top the market.
As a rule of thumb, FundSelect will never "follow the herd".
Each fund recommended under fund select goes through our stringent process, where they are tested on both quantitative as well as qualitative parameters.
With FundSelect, you get access to high quality and reliable funds picked by our research team using their comprehensive S.M.A.R.T. score fund selection matrix.
S - Systems and Processes
M - Market Cycle Performance
A - Asset Management Style
R - Risk-Reward Ratios
T - Performance Track Record
If you are serious about investing in a rewarding fund, subscribe to PersonalFN's flagship mutual fund research service FundSelect today!
Author: Divya Grover
This article first appeared on PersonalFN here.
PersonalFN is a Mumbai based personal finance firm offering Financial Planning and Mutual Fund Research services.
Disclaimer:
The views mentioned above are of the author only. Data and charts, if used, in the article have been sourced from available information and have not been authenticated by any statutory authority. The author and Equitymaster do not claim it to be accurate nor accept any responsibility for the same. The views constitute only the opinions and do not constitute any guidelines or recommendation on any course of action to be followed by the reader. Please read the detailed Terms of Use of the web site.
More Views on News
May 22, 2019
PersonalFN explains the mistakes you should avoid while investing online in mutual funds.
May 22, 2019
PersonalFN analyses the New Fund Offer: HSBC Overnight Fund and shares insight about will it be worth investing based on its investment objective, asset allocation, investment strategy and the outlook.
May 22, 2019
Do this and whichever way the market goes tomorrow - you will be well prepared for the opportunities it throws up.
May 22, 2019
We are recommending a stock from the banking sector for this month's Smart Money Secrets recommendation.
May 21, 2019
PersonalFN explains why investors in direct plan don't stay invested for long-term.
More Views on News
Most Popular
May 16, 2019
Tanushree Banerjee explains everything you need to know about the Rebirth of India and Sensex 100,000.
May 10, 2019
The one critical element that has made Amazon a force to reckon with...
May 14, 2019
As markets continue to rattle amid earning season, upcoming elections, volatile crude price and US China trade war, it's a great idea to add some stability to your portfolio by adding dividend stocks.
May 17, 2019
A structurally strong Indian Steel Industry will help India achieve 8%+ GDP growth in the coming years.
May 14, 2019
These companies will help the Sensex more than double from current levels.
More