Are You Asking The Right Questions To Your Mutual Fund Adviser?
Are You Asking The Right Questions To Your Mutual Fund Adviser?
May 15, 2019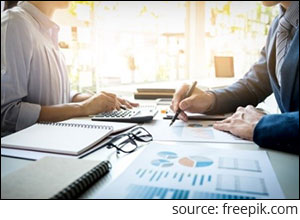 Mutual funds are increasingly becoming preferred choice of investment for many. But given the plethora of schemes from different mutual fund houses, it is not easy for a novice investor to pick the right mutual fund scheme.
Mutual fund advisers are a boon to such people who are unable to make financial decisions on their own. But finding the right adviser for your needs is also an important decision that you will need to make.
The adviser you approach should be able to represent you well and handhold you to the path of achieving your financial goals. There have been instances where investors have felt cheated or unsatisfied as the advisers don't follow a prudent approach. We don't want our hard-earned money to be invested by someone we don't trust. Some people thus resort to invest on their own due to the distrust. But as you might not have enough knowledge to invest on your own, you may suffer losses.
[Read: 3 Mistakes To Avoid While Choosing A Financial Adviser]
--- Advertisement ---


What's Common Between Four of the World's Top Five Companies?

If you look at the four of the world's top five companies by market capitalisation – Apple, Alphabet (Google), Amazon, and Microsoft, you'll find something amazing.

They are using one powerful strategy to scale their business all over the world, without any major costs involved.

Even Nike, Uber and Netflix are using the same strategy to kill their competitors mercilessly.

Want to know which Indian companies are using this strategy?

Click here and see yourself…
------------------------------
If you want clarity on whether your money will be in safe hands, you should ask your mutual fund adviser the following questions.
Credentials



Your adviser must ideally have professional qualifications such as CFA, CFP, and so on. These courses require its candidate to go through rigorous training. They are required to follow a code of conduct and abide by the principles of ethics and integrity of the profession. Such qualification means that your adviser has thorough knowledge about rules, regulations, and developments in the field of investment and will be able to give you reliable advice.

You may also ask for the portfolio performance record of other investors the adviser handles to give you a better idea of how your portfolio will be managed.

Risk profile matching



You should ask if the risk profile of the scheme aligns with your own risk profile

There are mutual fund schemes for different types of investors based on their risk appetite. The adviser can assess your risk profile by asking you relevant questions.

An adviser should not recommend small or mid-caps schemes if you are a conservative investor or a balanced or debt scheme if you are aggressive investor. However, a small portion of the portfolio can be held in such schemes only if you, the investor, is willing to take additional risk.

By matching your risk profile with that of the scheme you can achieve the goals as per your risk-return expectations.

Scheme track record



While the advisor will recommend you schemes that have out performed their benchmark, you should enquire about the schemes that have performed consistently well across bull and bear market phases. Also ask about rolling returns across 1-year, 3-year and 5-year time frame, and performance in terms of risk-reward ratios like Sharpe Ratio, Sortino Ratio, and Standard Deviation over a 3-year period.

Qualitative aspects such as the efficiency of the fund house and the fund manager also play an important role in selection of the right fund. Another aspect to watch out for is concentration of the holdings in the scheme as the holdings should be well-diversified.

Path to goal



Understand how will the portfolio help to achieve your financial goals and what will be the time horizon and investment required to achieve them. For that purpose, the adviser should be able to classify your goals as short, medium, and long-term and devise investment strategy accordingly. The investment strategy must be based upon your age, income, expenses, risk profile, time horizon, insurance and contingency requirement among others.

Additionally, ask how often the portfolio will be reviewed to ascertain if the portfolio is on the right track to achieve your goals.

Value added services



Along with advisory services, mutual fund advisor should ideally provide you various tools and calculators as value additions so that you can track your investments online. Besides, also assess if the advisers provide internal research reports so that you can make best investment decisions.

PersonalFN is focused on providing well researched, unbiased and expert advice to you. We have a highly qualified and experienced team of research analysts who track various personal finance instruments including mutual funds, fixed income instruments, gold, and insurance.

Grievance redressal



If you have any complaints against the fund, the distributor or any other intermediary you should be aware how your queries can be resolved. Ask what the first point of contact in case of any queries will be and what will be the next step if you are not satisfied with the response.

Terms & conditions



Terms & conditions are the highly ignored areas while making investments. You should ask your adviser about the charges involved such as exit load, commission, tax implication of different schemes, lock-in period if any, option/plan available under the scheme, how and where your money will be invested and your various rights and responsibilities as an investor. These are important for you to be able to take an informed decision.
As an investor, you should be smart enough to not get lured with false promises, especially when it seems too good to be true. Select the adviser only after proper due diligence. It is important that the advice by the adviser is unbiased and research backed. You may carry out your own basic research about the fund and the fund house. Carefully read all the documents and ask questions in case of any doubt.
[Read: Key Points To Be A Responsible Investor In Mutual Funds]
Every investor needs a financial guardian who can handle the hard-earned money of investors with enough care, prudence, sense of responsibility, and intelligence. You can reach out to a Certified Financial Guardian in your area by clicking here.
Editor's note: Our premium mutual fund research service FundSelect Plus underwent a major overhaul (as demanded by our research team) and it looks more powerful than ever.
Focusing on new-age investment strategies, instead of mere portfolios, it aims to provide you with an all-in-one investment solution to meet your almost EVERY financial goal.
Comprised of SEVEN investment strategies (added with FREE bonuses worth in thousands), this is probably the best investment you could make.?
And for the time being, we are giving it away at a HUGE 50% discount.

Want to start building your financial future today itself? Click here to get started.
Author: Divya Grover
This article first appeared on PersonalFN here.
PersonalFN is a Mumbai based personal finance firm offering Financial Planning and Mutual Fund Research services.
Disclaimer:
The views mentioned above are of the author only. Data and charts, if used, in the article have been sourced from available information and have not been authenticated by any statutory authority. The author and Equitymaster do not claim it to be accurate nor accept any responsibility for the same. The views constitute only the opinions and do not constitute any guidelines or recommendation on any course of action to be followed by the reader. Please read the detailed Terms of Use of the web site.
More Views on News
Jul 19, 2019
PersonalFN's brief analysis on the features and performance of ABSL Equity Fund.
Jul 19, 2019
PersonalFN sheds insights about investors' abandonment of Debt Mutual Funds from the recently shared AMFI monthly data.
Jul 19, 2019
Readers share their views on our most recent recommendation which generated gains of 7.85% gains in 6 days.
Jul 19, 2019
Modi's anti-corruption stance will benefit the good guys the most.
Jul 18, 2019
Jalan Committee's recommendations could have a big impact on Modi 2.0's US$ 5 trillion GDP target.
More Views on News
Most Popular
Jul 9, 2019
As the sense of normalcy returns to the markets, the rebound in the quality smallcaps could be huge.
Jul 12, 2019
Despite the current fear prevailing in the markets, both these stocks have the potential to deliver in 4-5 years.
Jul 8, 2019
A new 'definition' of the stock universe that triggered the smallcap sell-off is back with the latest list...
Jul 10, 2019
There are some great buying opportunities in the market right now - and the small cap space is your best bet.
Jul 10, 2019
Affordable housing is one of the most straightforward growth stories in India. This will help the real estate sector to come out of the slump.
More