'DSP Mutual Fund Six Employees Exit Amid Probe': Should This Headline Worry You?
'DSP Mutual Fund Six Employees Exit Amid Probe': Should This Headline Worry You?
May 16, 2019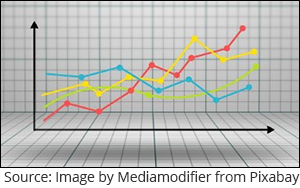 Recently, the story of six mid-level officers quitting DSP Investment Managers was in news. Many investors panicked and everyone wondered what had gone down.
The details revealed that a complaint by a whistle-blower for alleged violation of the internal code of conduct led to certain mid-level officers---all from the sales division of the Asset Management Company--to quit consequent to the AMC having taken strict action.
The case facts...
The officials had given funds from their personal account (as personal loans) to their ex-colleague who is now a stockbroker.
The six employees under the probe had not disclosed the transactions to the AMC, which is mandatory as per regulatory guidelines.
Employees of AMCs are required to get approval for their investment transactions and disclose them on a monthly and/or quarterly basis.
--- Advertisement ---


What's Common Between Four of the World's Top Five Companies?

If you look at the four of the world's top five companies by market capitalisation – Apple, Alphabet (Google), Amazon, and Microsoft, you'll find something amazing.

They are using one powerful strategy to scale their business all over the world, without any major costs involved.

Even Nike, Uber and Netflix are using the same strategy to kill their competitors mercilessly.

Want to know which Indian companies are using this strategy?

Click here and see yourself…
------------------------------
This was noted as a serious breach of the internal code of conduct and the AMC pulled up their mid-level executives.
"In line with our internal code of conduct, provision of such repeated loan constitutes an activity which needs to be reported to the company and approved on a case-to-case basis. Non-reporting of such activity constitutes a breach of internal code of conduct. Being a fiduciary, we follow a zero-tolerance policy for non-compliance with any regulations and/ or code of conduct", DSP stated.
However, a DSP spokesperson while speaking to media said that the internal inquiry committee, till date, has not found any evidence of insider-trading, front-running, or any other illegal activities.
The spokesperson further clarified that the said breaches related to transactions done in their personal capacity and have absolutely no effect on investors, distributors, or the business as the sales team has no access to the investment team's decisions.
Should you be worried?
Many times when we come across such news, we panic; a rush to redeem investment is often seen, particularly with investors who aren't taking research-backed investment action.
But let me tell you that such an approach of impulse buying and selling is imprudent and detrimental to your overall objective of wealth creation.
DSP Mutual Fund has reported the matter to the capital market regulator and the AMC will submit its final investigation report to the regulator, as reported by LiveMint.
"Since Mutual Funds deal with public money, revelations or suspicions of impropriety are looked from the angle of conflict of interest and enforcing a code of ethics. Even without real damage prompting, or encouraging the conflicting interest is dealt severely by SEBI", said Mr Sumit Agrawal, the ex-SEBI official and founder of Regstreet Law Advisors, speaking to LiveMint.
So, as an investor, it will be wrong for you to point finger at the investment process and systems followed at the fund house. DSP Mutual Fund, in fact, is one of the pioneers in the asset management business and a fund house that follows robust investment processes and systems.
[Read: Key Points To Be A Responsible Investor In Mutual Funds]
The action for you to take...
In the event of such instances, you should not get carried away by just reading the headline or fall prey to rumours.
Read the news carefully to know the actual facts of the matter and then analyse if it will have any long-term bearing on your mutual fund portfolio.
When reading a headline, if you feel that it could have a negative effect on you, the investor, evaluate the performance track record of the schemes in your portfolio -- across various quantitative as well as qualitative parameters.
Over time frames and based on performance across the market cycles, assess if the schemes have performed well or not, and then take an investment action. If you have selected the right mutual fund backed by research, don't be bothered by such events.
You can evaluate the performance of the scheme by checking the following points-
Consistent performance across bull and bear phases
Rolling returns for 1-year, 3-year and 5-year time frame
Risk-reward ratios like Sortino, Sharpe, and Standard Deviation
The concentration of holdings in the scheme
Additionally, assess the quality of the fund manager and the fund house.
[Read: Why To Evaluate Mutual Fund Performance Across Bull And Bear Market Conditions]
If you buy or sell mutual funds without proper research and analysis, in all likelihood your portfolio could be unhealthy.
And as an investor, make sure you select winning mutual fund schemes and invest in a disciplined manner, as it determines your financial success in the long run. This also means that you must not let short-term volatility worry you. In fact, when you are SIP-ping into mutual funds, the rupee-cost averaging feature of SIP can actually help you mitigate the volatility better, make timing the market irrelevant, and stay disciplined in the journey of wealth creation and accomplishing financial goals.
Following a proper asset allocation towards equity, debt, and gold is important while you aim to diversify your portfolio.
Editor's note: Avail a fully readymade wealth solution with 7 ultra-strategies to boost your gains in 2019.
Our premium mutual fund research service FundSelect Plus underwent a major overhaul (as demanded by our research team) and it looks more powerful than ever.
Focusing on new-age investment strategies, instead of mere portfolios, it aims to provide you with an all-in-one investment solution to meet almost EVERY financial goal you have.
Comprised of SEVEN investment strategies (added with FREE bonuses worth in thousands), this is probably the best investment you could make.

And for the time being, we are giving it away at a HUGE 50% discount.
Want to start building your financial future today itself? Click here to get started.
Author: Divya Grover
This article first appeared on PersonalFN here.
PersonalFN is a Mumbai based personal finance firm offering Financial Planning and Mutual Fund Research services.
Disclaimer:
The views mentioned above are of the author only. Data and charts, if used, in the article have been sourced from available information and have not been authenticated by any statutory authority. The author and Equitymaster do not claim it to be accurate nor accept any responsibility for the same. The views constitute only the opinions and do not constitute any guidelines or recommendation on any course of action to be followed by the reader. Please read the detailed Terms of Use of the web site.
More Views on News
Jun 20, 2019 | Updated on Jun 20, 2019
Markets all time high analysis : The BSE Sensex Surged 526 Points; YES BANK Among Top Gainers. Find the latest update, special reports and news on all time high gainers of BSE Sensex at equitymaster.com.
Jun 20, 2019
PersonalFN explains whether equity mutual funds hold cash balances.
Jun 20, 2019
PersonalFN briefly shares its views about recently launched debt scheme: Sundaram Ultra Short-Term Fund, an open ended scheme.
Jun 20, 2019
The great global disruptor of our times has set its eyes on India. Are Indian businesses under threat from Amazon?
Jun 20, 2019
The next big opportunity that has the potential to make you both rich and healthy.
More Views on News
Most Popular
Jun 13, 2019
We are living in an era of disruption. Are your stocks well equipped to adapt to changes that disruption will bring along?
Jun 11, 2019
One chart that predicted the NBFC crisis back in 2016.
Jun 12, 2019
This real estate stock recommended in Smart Money Secrets offers the most favourable upside potential.
Jun 10, 2019
The government's focus on Infra, electricity, water for all will be the key factors for Sensex 1,00,000.
Jun 14, 2019
Smallcaps have gone nowhere even as the Sensex makes new all-time highs. Find out why Richa believes this a good opportunity to invest in smallcaps.
More