PMS Vs Mutual Fund: Which Is The Right Choice For You?
PMS Vs Mutual Fund: Which Is The Right Choice For You?
Jun 4, 2018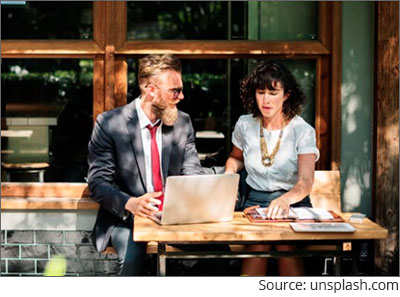 Personalised attention for your investments comes at a cost. But does this cost lead to wealth creation or wealth destruction.
Many of you may have noticed, that as your wealth increases (represented by your bank balance or investment portfolio), you are soon 'upgraded' to a 'privileged', 'preferred', or 'priority' customer with a designated 'wealth manager' or 'relationship manager'.
Even the fees you pay is 'upgraded'. The banks consider it fair to charge more for the most basic services. Mr Aditya Puri, Managing Director, HDFC Bank when speaking to media on rising bank fees audaciously said, "You don't go to Oberoi Hotel and ask for Mahesh Lunch Home rates."
It is the same case with Portfolio Management Services (PMS).
So if you are a privileged customer with sizable liquid assets (read Rs 25 lakh and above), it won't be long before you are contacted by a Wealth Manager or Investment Counsellor to consider investing your hard-earned money through PMS.
PMSs are broadly similar to mutual funds, as both manage investors' money by investing the corpus in a portfolio of stocks or fixed income securities, depending on the type of scheme and investment strategy you choose. They offer a variety of schemes, each with a different investment objective. And, these have a designated fund manager to oversee the investments.
Yet, PMS and mutual funds differ in more ways than one.
While many of you may be aware of what are mutual funds, we take a quick look at the basics of PMSs.
--- Advertisement ---


JUST RELEASED: Our Latest Guru-Based Stock Recommendation…

On 24th May, we published a detailed report on our latest Guru-Based Stock.

A youth oriented solid business, with presence across India and solid growth potential, that has been on our radar for many months.

In fact, one of the Investing Gurus we follow — Sumeet Nagar, has also increased his investment in this stock. And with a recent correction in its price, we believe you could consider buying the stock right away!

So, don't delay… Click here for full details…
------------------------------
What is a PMS?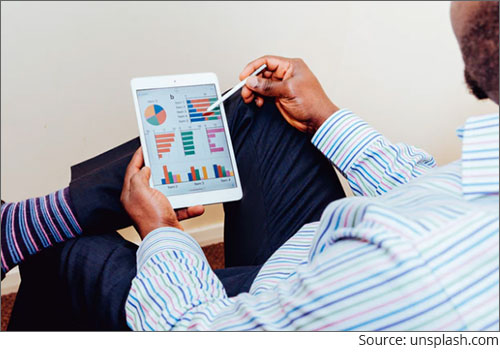 PMS is a type of wealth management service, usually offered to wealthy investors. With greater flexibility and higher customisation, PMS aims to generate superlative returns in comparison to other investment avenues focusing on the same asset class.
While mutual funds pool assets from several investors, under PMS you can choose whether to invest in a scheme with limited subscribers or opt for a personalised service. Hence, under PMS, there are different types of portfolio services.
Types of PMS
An investor can opt for portfolio service on a discretionary, non-discretionary, or advisory basis.
Discretionary: The portfolio manager makes the investment decisions and has the power of attorney (PoA) to buy and sell shares on behalf of the investor. The portfolio manager individually and independently manages the funds of each client.
Non-discretionary: The portfolio manager needs the client to confirm whether to buy or sell the stock recommended. The portfolio manager cannot make buy-sell decisions at his own discretion; he has to refer to the client for every transaction.
Advisory: The portfolio manager mainly gives advice on the portfolio; it's up to the investor to execute the decisions.
What is the minimum investment in PMS?
The minimum investment stipulated by the regulator in a PMS is Rs 25 lakh.
What are the fees charges by a PMS?
The fees charged to investors consist of three components - the upfront fee, the management fee, and the performance fee. Some PMS might also have a fixed fee.
Entry Load - PMS schemes may have an entry load of around 2% to 3 %. It is charged at the time of buying the PMS only.
Management Charges - Every Portfolio Management Services scheme charges Fund Management charges. Fund Management Charges may vary from 1% to 3% depending upon the PMS provider. It is charged on a quarterly basis to the PMS account.
Profit Sharing/Performance Fee - Some PMS schemes also have profit sharing arrangements, wherein the provider charges a certain amount of fees/profit over the stipulated return generated in the fund.
Fixed Fee - Some PMS schemes might have a fixed component in the place of the profit sharing component and charge investors a fixed monthly fee. This is not a percentage based fee and is decided before availing the PMS. It could depend on the size of the portfolio.
Exit Load - A fee charged if you redeem the investments before the minimum investment period defined in the agreement.
Apart from the fees above, you may also incur brokerage charges each time a security is bought or sold.
PMS Vs Mutual Fund: The Key Differences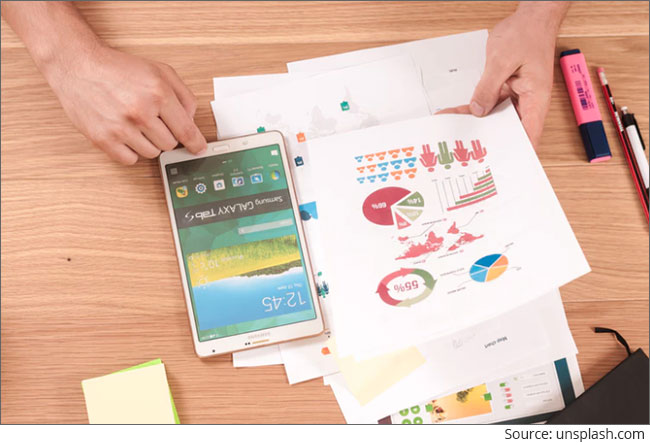 Now that you have understood the basics of PMS, the difference between PMS and Mutual Funds is highlighted below. To keep it simple, we compare the difference between PMS and Mutual Fund on four important parameters for the investor.
Ease of investing
Mutual Funds: You can invest in mutual funds with your basic KYC in place. You can start investing with a minimum of Rs 500, with no upper limit. Investments can be made through a variety of online platforms either through a distributor or a Registered Investment Advisor or even directly through the fund house.

PMS: Being a high-end product with a minimum investment of Rs 25 lakh, there is a lot of paperwork involved. Each scheme offered has an agreement to be signed. Depending on what you have opted for, the discretionary or non-discretionary portfolio services, you need to give a power of attorney to allow the PMS to transact in your stock broking account. Due to these factors, you cannot invest in PMS on the go like mutual funds.

Winner: Mutual funds clearly are easier to invest.
Cost
Mutual Funds: The mutual fund cost structure is very simple and it is capped for all schemes. The fee is charged on a daily basis as a percentage of AUM. Basically, the annual cost charged by an equity mutual fund scheme can go up to 3%, while for a debt scheme, the cost can max out at 2.75%. There are no entry loads, but, if you transact through a distributor, they may apply a transaction charge or up to Rs 150 per transaction. If you wish to invest directly with the fund house through direct plans of mutual funds, you can benefit from lower costs.

PMS: While mutual funds charge a flat fee the portfolio manager of a PMS is free to decide the costs. The regulator does not stipulate an upper limit here, as in the case of mutual funds. Hence, as mentioned earlier, the costs can range from entry loads to exit loads and even brokerage charges. In many cases, the overall costs may balloon to excess of 3% per annum of the invested corpus. However, PMS providers reason that the returns they generate more than compensate for the costs.

Winner: There is no publicly available data to judge the total average cost of a PMS. As it provides customised services, the costs too will vary significantly without a rigid structure. Hence, you need to understand all applicable costs before opting for a PMS. Also, if the portfolio manager excessively churns your portfolio, it may lead to higher transaction costs which can go over and above the fees charged.
Taxes
Mutual Funds: As mutual funds are considered as a financial asset by the Income Tax department, you need to pay tax on the capital gains incurred from buying and selling mutual fund schemes. Equity mutual funds and non-equity mutual funds attract different tax norms.

If redeemed within a holding period of one year, equity mutual funds attract a STCG tax of 15%. Equity funds will attract a LTCG tax of 10% for gains in excess of Rs 1 lakh. The minimum holding period to qualify as LTCG is one year.

For non-equity funds, STCG is clubbed with your income and taxed as per the tax slabs. LTCG tax of 20% with indexation applies on gains for redemption of non-equity funds for a holding period of greater than three years.

PMS: Taxation of gains from PMS under the I-T Act was earlier a matter of debate. There was a difference of opinion on characterisation of gains from PMS as business income or capital gains. However, in 2014, the Delhi High Court clarified, that income from shares purchased through a discretionary PMS is taxable as Capital Gains and not Business Income. In PMS, you will pay short term/long term capital gains, depending on the churn that the fund manager has done. Do consult with a chartered accountant or tax consultant for the tax implications before investing through PMS.

Winner: The tax norms for mutual funds are far more simpler and easy to manage. If your portfolio manager indulges in high churn, it could result in significant short-term gains that could attract a tax of 15% (excluding surcharge and cess).
Transparency / Publicly available disclosures
Mutual Funds: Thanks to the regulator, mutual funds are very well regulated and extremely transparent. You can get all information about mutual funds right from the portfolio disclosures to the commission earned by distributors. The performance data is available on a daily basis, making mutual funds easier to track. You can track the performance and portfolio of each mutual fund through numerable websites and services and compare them. This publicly available data enables you to make the right choice.

PMS: While PMS do need to make timely disclosures to the client, the same is not freely available to the public. There is no platform where you can compare the performance of different PMS products. Due to this lack of information, it is difficult to know which is the best performing PMSs. You need to do your own research or rely on the information provided by the Wealth Manager or broker.

Winner: Clearly, mutual funds are more transparent of the two. You can simply compare multiple schemes and choose the most suitable product for your profile.
Do try PersonalFN's Premium Mutual Fund Research service 'FundSelect'
Every month, our FundSelect service will provide you with an insightful and practical guidance on which mutual fund schemes to buy, hold or sell, which will assist in creating the ultimate portfolio that has the potential to beat the market.
PMS or Mutual Funds, where should you invest?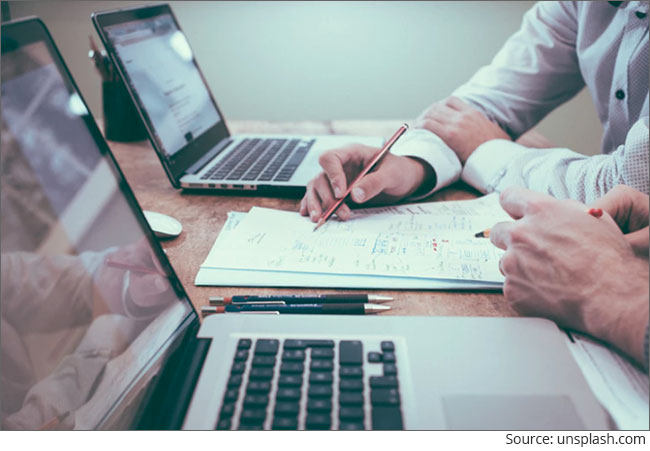 PMSs often lure investors by displaying only the super normal returns their schemes generated. Often these returns are pre-cost. Hence, do seek the returns after factoring all costs, and then compare the returns with a suitable benchmark.
If the benefits outweigh the costs, you may consider a PMS as an investment option.
Not all of us have the time to analyse and choose an appropriate PMS. Thus, if the paperwork seems too cumbersome or the costs seem too high, it would be best to opt for mutual funds. Mutual funds offer far more convenience and better tracking. The returns may not seem as lucrative as displayed by PMS, but post-costs and post-taxes mutual funds remain quite competitive.
This is probably one reason why late Mr Parag Parikh, founder of Parag Parikh Financial Advisory Services (PPFAS), decided to take up the mutual fund business in 2013. PPFAS offered a single PMS scheme since 1996, and when the Mutual Fund was launched, the existing PMS clients were given an option to shift their holdings, telling them mutual fund is a better way to participate in the market. He also believed that a mutual fund is far more regulated and transparent as compared to a PMS.
Yet, some investors prefer the personalised attention given to their portfolio as PMS offers more customisations and they have an option to call the shots.
But the end of the day, the return generated is dependent on the fund manager's skill. It is also a factor of the investment strategies and risk management processes set out by the asset management company. Under mutual funds, you can easily compare and identify top managers. For PMS, it is not so easy.
So apart from the inherent investment risks of investing in PMS, there is also a higher risk of selecting the wrong PMS due to lack of available data.
To conclude, mutual funds are a hassle-free way to invest in the market and should be your primary option.
Invest in mutual funds the right way
Now coming over to which mutual funds to choose. Most equity funds generated a return of 10-12%+ over the past year. You cannot expect such returns every year. In certain periods, the fund can be down 20% or more. If looking to invest in equity funds for high returns, keep an investment horizon of 5 years+.
Well, no one has a magic crystal ball that can foretell which mutual fund schemes will top the list over the next year or even decade.
However, through years of experience, one can define a process that can be used to shortlist potentially the best mutual fund schemes for the future.
Those who are unsure about which mutual fund schemes to invest in may try PersonalFN's unbiased mutual fund research services. Along with quantitative parameters such as performance, PersonalFN also considers qualitative parameters such as portfolio characteristics while analysing mutual fund schemes.
Do try PersonalFN's Premium Mutual Fund Research service 'FundSelect'
Every month, our FundSelect service will provide you with an insightful and practical guidance on which mutual fund schemes to buy, hold or sell, which will assist in creating the ultimate portfolio that has the potential to beat the market.
And there's more great news!
FundSelect is turning FIFTEEN.
And on this auspicious 15th anniversary of FundSelect, we intend to make it "ultra-special" for you.
How?
Well, how about getting 1 Year of access to FundSelect virtually Free?
And if you wish, perhaps even MORE... But available only for a LIMITED PERIOD.
Go ahead, check out the exciting offers that can be availed on subscriptions to FundSelect right here.
This article first appeared on PersonalFN here.
PersonalFN is a Mumbai based personal finance firm offering Financial Planning and Mutual Fund Research services.
Disclaimer:
The views mentioned above are of the author only. Data and charts, if used, in the article have been sourced from available information and have not been authenticated by any statutory authority. The author and Equitymaster do not claim it to be accurate nor accept any responsibility for the same. The views constitute only the opinions and do not constitute any guidelines or recommendation on any course of action to be followed by the reader. Please read the detailed Terms of Use of the web site.
More Views on News
Mar 22, 2018
Certain blue chips hold the potential of delivering returns comparable to small-cap stocks. With these stocks, you can get the best of both worlds.
Nov 29, 2017
Stocks that could beat Sensex returns in the long term.
Nov 16, 2018
Personalfn sheds light on why switching from old home loan to a new home loan isn't a good idea through a case study.
Nov 16, 2018
PersonalFN explains that to accomplish your financial dreams you do not have to be rich, all you need is a goal-based financial plan.
Nov 16, 2018
This player is gaining market share in a duopoly market. It has got a strong management and is set to grow in the coming years.
More Views on News
Most Popular
Nov 9, 2018
All blue chip companies are large caps but all large caps are not blue chips.
Nov 6, 2018
If you turn the clock back, the current macroeconomic climate is nothing new. The markets have seen them all, and every downcycle has been succeeded by gravity defying gains...more so in the small cap space. This time will be no different.
Nov 9, 2018
Investing in large caps is not always safe. Consider the right metrics to judge the safety and quality of large caps.
Nov 15, 2018
NBFC and IL&FS crisis have worsened the realty sector woes. Is there a light at the end of the tunnel for real estate sector?
Nov 6, 2018
Many investors prefer to invest in offshore funds because of the rupee depreciation and on-going downtrend in the markets, but it is to be invested only when there is no option available to invest in India.
More