Even 1% Difference Can Make A Huge Difference To Your Investments
Even 1% Difference Can Make A Huge Difference To Your Investments
Jun 13, 2018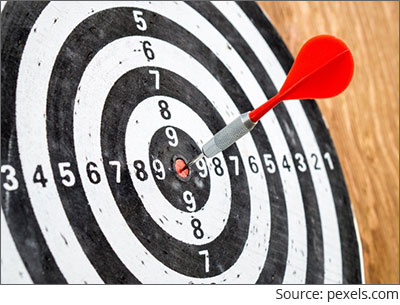 When travelling on the local trains in Mumbai city, most commuters prefer the fast train and will battle through the rush just to catch it. Now the travel time difference between a slow train and the fast one is 10 minutes. Basically, a fast local from Borivali to Churchgate takes around 60 minutes and a slow train on the other hand takes around 1 hour 10 minutes.
In a city where time is money, saving those 10 minutes to reach their destination by skipping many stations matters a lot to Mumbaikars.
Similarly, mutual funds offer two plans - Regular Plan and Direct plan.
And as the name suggests, Direct Plans get you to invest in mutual funds directly without the middle-man (adviser/distributor).
The transaction can be done online or by physically visiting the registrar's or the asset management company's office.
--- Advertisement ---


A Couple of Good Small Cap Stocks Could Transform Your Life

Small caps are capable of giving BIG returns in the long run. And you need just a couple of them to take off to completely transform your life.

But for that, you need to invest in the 'right' small cap stocks.

To know how you could find the right small cap stocks, just click here…
------------------------------
Regular Plan on the other hand is the conventional way. Through this mode, you push your request to transact vide the mutual fund distributor / agent / relationship manager.
An Additional Gain of Rs 30Lacs in 30 Years!
We are launching PersonalFN Direct, the highly awaited Robo Adviser, on the July 02, 2018.
And if our calculations are not wrong, it has the potential to make you additional gains of as much as Rs 30 lakhs in 30 years!
You can sign up right away as a Founding Member of PersonalFN Direct and get over 80% discount on the first year subscription fee.
Also, if you take us up on this Founder Member offer right now, we have a special surprise for you.
Click Here to Reveal The Surprise.
PS: The offer is available till the 14th June or 1,000 sign ups, whichever is earlier
Why is it beneficial for you to choose Direct Plans?
Direct plans offered by mutual funds make a positive difference to your investments every year. The Direct Plans generate roughly 0.5% to 1.0% additional returns every year. However, if you sow the seeds of these small savings, you could harvest rich rewards over a tenure of 15-20 years - thanks to the power of compounding .
[Read here: Everything You Need To Know About Direct Plans]
And in this article, PersonalFN will elucidate why and how even a 0.5% - 1% difference can make a considerable difference on your investments.
For instance, in the chart below, Rs 10,00,000 is invested in Direct Plan and Regular Plan assuming 0.50% and 1% difference in the expense ratio.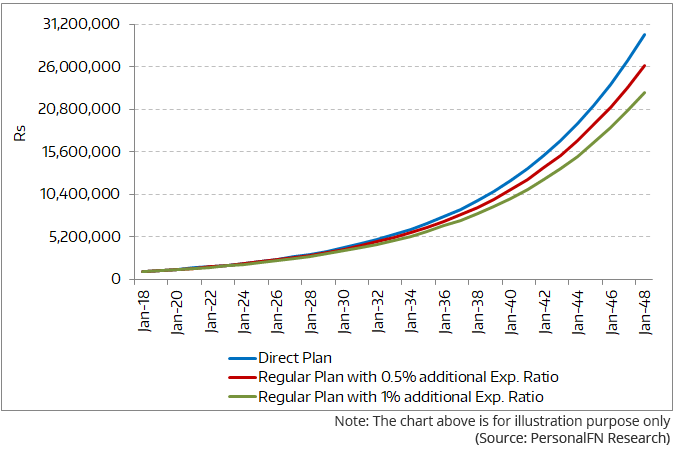 The table above demonstrates how small savings of 0.50% or 1% in the expense ratio over 30 years can make a huge difference, assuming the returns clocked are 12% compounded annualized.
Direct Plan (in Rs)
Regular Plan with 0.5%
additional Exp. Ratio (in Rs)
Regular Plan with 1%
additional Exp. Ratio (in Rs)
Initial Investment
10,00,000
10,00,000
10,00,000
Value After 30 years
29,959,922
26,196,666
22,892,297
Note: The table above is for illustration purpose only
You see a slightly conservative estimate, considering the difference in the expense ratio, would be just 0.5% every year- suggests that the excess money you would make in this 30-year timeframe would be over Rs 26 lakh.
And on the other hand, the value of same amount invested in a Regular Plan with 1% difference would be around Rs 22 lakh.
So, a 1% difference in expense ratio makes a good Rs 7 lakh!
Now investing in Direct Plans sounds promising; doesn't it?
Here's another benefit of investing through Direct Plans. You avoid commission-driven distributors and agents who often misguide you. This gives you the opportunity to do your research on the investment options available.
In truth, many investors find this job very tedious and time-consuming. If this has been your reason for not investing, it's time to re-examine.
But trust it isn't that difficult. You can become your own financial adviser on completing this e-course - A Comprehensive A To Z e-Course To Become Your Own Financial Planner. To know more click here.
Alternatively, you can always approach an independent mutual fund adviser who offers an unbiased research-based view for a fee, and you're always free to invest in a Direct Plan.
For your long-term financial wellbeing, it is essential that you review your portfolio so that corrective measures can be taken at the right time.
The time has come to ask yourself and assess: Are you compromising on long-term returns for a little comfort in the short-term by availing services of mutual fund distributors, or is there a real value?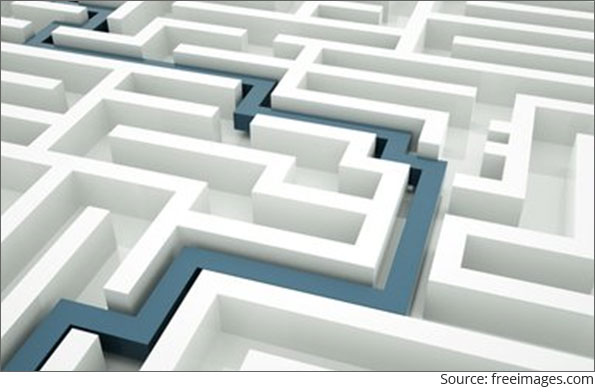 If you decide to invest in mutual funds directly, here are the different paths:
Asset Management Company
You can visit the nearest AMC office or its website to invest in the mutual fund. You could invest in mutual fund schemes directly through the online portal of the Asset Management Company.
Registrar & Transfer Agent (R&TA)
The registrars also facilitate online investing in mutual funds; however, the investment will be limited to the mutual funds registered with them.
You can either visit website of CAMS or Karvy and invest in schemes of your wish.
Mutual Fund Utilities
Mutual fund transaction portal, MFU (Mutual Fund Utilities) is a single window for you to transact across mutual fund schemes.
Mutual Fund Utilities is a shared platform of different fund houses. You need to create an account first, before transacting and you can transact in mutual funds of almost all the AMCs. Using a Common Transaction Form (CTF) or through the online portal you can invest in multiple funds of different fund houses.
Robo-Adviser
Robo-advisers are digital advisers that provide portfolio management and financial planning services online, without any human intervention. These types of advisers are usually more affordable than human advisers to all classes (of investors). The advantage with robo-advisers is zero human bias in the advice.
Especially the one's which offer Direct Plans only.
Direct Plans are convenient and cost-efficient avenues to invest.
Though Regular and Direct plans follow the same investment strategy, objective, portfolio, and fund manager, the major difference is expense ratio.
And you cannot afford to ignore this 0.5% difference because, in the long run, this will make a significant difference on the potential to build wealth.
[Read: How To Invest In Direct Plans of Mutual Funds Online & Offline]
Just like saving those 10 minutes is crucial for Mumbai train commuters, a 0.5% difference is crucial for your long-term investments.
And if you are looking for the best robo adviser, then let us tell you that best is yet to come.
PersonalFN is launching 'PersonalFN Direct', the highly awaited Robo Adviser, on the July 02, 2018.
PersonalFN cares for your hard-earned and hence 'PersonalFN Direct', the robo-advisory platform will offer only Direct Plans.
And if calculations are not wrong, it has the potential to make you additional gains of as much as Rs 30 lakhs in 30 years!
You can sign up for it right away and become a FOUNDER MEMBER with a "Never Before, Never Again offer"
PS: PersonalFN will only be accepting 1,000 sign ups under this FOUNDER MEMBER offer.
This article first appeared on PersonalFN here.
PersonalFN is a Mumbai based personal finance firm offering Financial Planning and Mutual Fund Research services.
Disclaimer:
The views mentioned above are of the author only. Data and charts, if used, in the article have been sourced from available information and have not been authenticated by any statutory authority. The author and Equitymaster do not claim it to be accurate nor accept any responsibility for the same. The views constitute only the opinions and do not constitute any guidelines or recommendation on any course of action to be followed by the reader. Please read the detailed Terms of Use of the web site.
More Views on News
Mar 22, 2018
Certain blue chips hold the potential of delivering returns comparable to small-cap stocks. With these stocks, you can get the best of both worlds.
Dec 17, 2018
PersonalFn explains that going ahead, why the markets may face turbulence.
Dec 17, 2018
These 4 safe small caps offer a once-in-a-lifetime opportunity to build significant lasting wealth - but the index is turning up so this opportunity won't last long...
Dec 17, 2018
With the general elections approaching in a few months, there could be heightened volatility in the markets.
Dec 14, 2018
The state election results and the resignation of RBI governor, Urjit Patel, has made the market nervous. It is exactly in times like these, you can get to buy the best quality safe stocks at the right prices.
More Views on News
Most Popular
Dec 6, 2018
My latest StockSelect recommendation ticks all the boxes of a great safe stock.
Dec 11, 2018
RBI Governor's resignation is a statement of dissent with the way government is handling the economy's affairs and could lead to some serious market correction. Here's how to make the most of it.
Dec 7, 2018
This stock has corrected 30% from peak and looks attractive at these valuations.
Dec 5, 2018
Credit disbursement to the productive sectors of the economy such as infrastructure, engineering, food processing, textiles, and chemicals, among others is rising.
Dec 5, 2018
PersonalFN explains the probable reason as to why the capital market regulator has initiated DSP Mutual Fund's bond sale that caused DHFL stock to crash.
More