Have You Sold Mutual Fund Units In The Last Financial Year? Here Are the Tax Implications
Have You Sold Mutual Fund Units In The Last Financial Year? Here Are the Tax Implications
Jun 13, 2019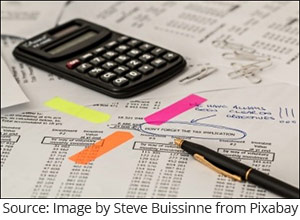 Income tax filing deadline is around the corner. Apart from the income you earn from business/profession, one is required to pay tax on income from other sources, as well as on capital gains.
Capital gains are the gains you get from the rise in value of capital assets such as property, vehicle, jewellery, and market securities. The tax on such gains is only payable in the year in which the asset is sold.
Mutual fund investments are subjected to capital gain tax as investors earn profits/gains in the form of capital appreciation and dividend income. The tax implication on selling mutual fund units depends on the holding period (short-term or long-term) and the type of asset (equity or debt).
Here is how your mutual fund units will be taxed on redemption:
Equity Funds
If a fund invests at least 65% of its assets in equity and equity-related instruments it is classified as equity fund. For taxation purposes, a holding period of less than one year will be treated as short-term, whereas a holding period of more than one year will be considered as long-term.
Short-term capital gain (STCG) is taxed at the rate of 15%. Long-term capital gain (LTCG) is taxed at the rate of 10% if the gains are in excess of Rs 1 lakh. No tax is applicable on gains below Rs 1 lakh.
---

Advertisement

---

Yet Another Reason to Get Tanushree's 7 Stocks Report Virtually FREE…

Our Senior Analyst and Co-Head of Research, Tanushree Banerjee, recently identified 7 stocks one could consider buying right now.

Now guess what?

As Modi takes steps to make India a military superpower in his second term…

And more importantly, one that's dependent on its own inbuilt weapons rather than imports…

1 of Tanushree's 7 stocks is placed to benefit greatly from a boom in India's defense sector. And by getting into that stock now, you could potentially make SUBSTANTIAL returns in the coming years.

To get Tanushree's 7 stocks report virtually FREE and find out what this stock is, just click here…
------------------------------
Debt Funds
In the case of debt funds, a holding period of less than three years is considered as short-term, whereas a holding period of more than three years is termed as long-term.
STCG on debt funds is taxable as per the applicable income tax slab to which the investor belongs.
The LTCG on debt funds is taxed at the rate of 20% with indexation benefits. The indexation benefit allows you to adjust the purchase price of debt funds for inflation. This helps bring down the tax on capital gains. The cost of inflation index (CII) is used to arrive at the cost of acquisition.
Indexed cost of acquisition = (Purchase price x CII of the year of sale) / (CII of the year of purchase)
If you are holding balanced funds, the tax will be determined as per the assets the fund is holding. If the fund has invested 65% or more of its total assets in equity instruments, it will be taxed in the same way as equity funds. Else, it will be taxed as debt fund.
Apart from these, mutual funds are also subject to dividend distribution tax (DDT) when the fund declares dividend and it is paid by the fund i.e. DDT is tax-free in the hands of the investor. However, the taxation does reduce the in-hand returns available to the investor.
Securities transaction tax (STT) is applicable when you sell units of equity mutual funds.
[Read: Key Reasons To Start Tax Planning Early This Financial Year]
How is tax on SIPs calculated?
When you invest via Systematic investment plan (SIP), there are multiple investment dates. In such cases, the `first-in-first-out' (FIFO) rule is followed to calculate the holding period.
For e.g., let's assume that you are holding 1000 units of equity mutual funds as a result of investing Rs 5000 every month starting from May 2018. Now if you want to sell 500 units, the units that you held in the month of May 2018, let's say 100 units, will be considered as redeemed first while the rest of units will be considered as redeemed in the following months.
Accordingly, units redeemed from the month of May 2018 will be treated as LTCG as it has completed 12 months, while the rest of redemption will be treated as STCG as you've had them for less than one year.
What should investors keep in mind?
Investors should fully understand the product details and tax implication of different types of assets before taking any investment decisions. Remember that each exit is treated as a sale and will be subject to the applicable tax rate.
You should therefore avoid unnecessary buying and selling of mutual funds. To avoid this, you should carefully select funds based on your financial objectives, risk profile, and time horizon of the goal.
[Read: When Is The Best Time To Sell Your Mutual Fund?]
You may also opt to invest in direct plans as they have a lower expense ratio compared to regular plans, which may increase your overall in-hand returns.
The tax rate on equity funds is lower in the long-term as compared to short-term. In case of debt funds too, tax on LTCG can be more advantageous if you fall in the highest tax slab. Therefore, you should stay invested for long-term to get the maximum benefit of your investment.
Editor's Note: Looking to add winning and the best mutual fund schemes to your investment portfolio?
Subscribe to PersonalFN's unbiased premium research service, FundSelect.
Our fund recommendations tend to beat the market by a significant margin over long time-horizons.
FundSelect has beaten the market by over 70% in the last decade.
Each fund recommended under FundSelect goes through our stringent process, where they are assessed and selected on both quantitative as well as qualitative parameters.
With FundSelect, you get access to high quality and reliable funds picked by our research team using their comprehensive S.M.A.R.T. score fund selection matrix.
S - Systems and Processes
M - Market Cycle Performance
A - Asset Management Style
R - Risk-Reward Ratios
T - Performance Track Record
Every month, PersonalFN's FundSelect service will provide you with insightful and practical guidance on equity mutual funds and debt schemes - the ones to Buy, Hold, or Sell.
Our aim is to assist you in creating the ultimate portfolio that has the potential to top the market.
If you are serious about investing in rewarding mutual fund schemes, subscribe to PersonalFN's flagship mutual fund research service FundSelect today!
Happy Investing!
Author: Divya Grover
This article first appeared on PersonalFN here.
PersonalFN is a Mumbai based personal finance firm offering Financial Planning and Mutual Fund Research services.
Disclaimer:
The views mentioned above are of the author only. Data and charts, if used, in the article have been sourced from available information and have not been authenticated by any statutory authority. The author and Equitymaster do not claim it to be accurate nor accept any responsibility for the same. The views constitute only the opinions and do not constitute any guidelines or recommendation on any course of action to be followed by the reader. Please read the detailed Terms of Use of the web site.
More Views on News
Jun 25, 2019
Even if the share of the unorganized segment does not fall sharply, one player in the duopolistic battery sector has a lot to gain.
Jun 25, 2019
Could there be more to government's rush to electric vehicle than pollution...and it's likely to happen sooner than later.
Jun 25, 2019
Living in a post OPEC world.
Jun 25, 2019
The market regulator is pondering on making the existing categorization norms stricter for debt funds.
Jun 24, 2019
PersonalFN briefly shares its views based on Shriram Balanced Advantage Fund based on the outlook and analysing the NFO.
More Views on News
Most Popular
Jun 13, 2019
We are living in an era of disruption. Are your stocks well equipped to adapt to changes that disruption will bring along?
Jun 12, 2019
This real estate stock recommended in Smart Money Secrets offers the most favourable upside potential.
Jun 14, 2019
Smallcaps have gone nowhere even as the Sensex makes new all-time highs. Find out why Richa believes this a good opportunity to invest in smallcaps.
Jun 21, 2019
Andrade gives his take on agriculture, an industry from which we have already recommended two stocks.
Jun 17, 2019
We are living in an era of disruption. Are your stocks well equipped to adapt to changes that disruption will bring along?
More