Why Portfolio Characteristics Of A Mutual Fund Are Very Important
Why Portfolio Characteristics Of A Mutual Fund Are Very Important
Jun 21, 2019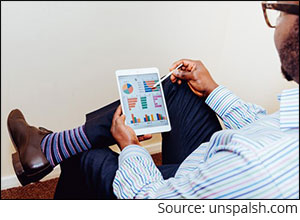 Do you often get carried away by the historical returns or star ratings and invest in schemes that have generated high returns in the recent past?
If yes, you are selecting the mutual fund schemes the wrong way and it could explain why your investments aren't working to grow wealth.
Over the years, we have written articles explaining to our readers the importance of considering various quantitative and qualitative aspects while selecting mutual fund schemes for the portfolio.
In this article, we are going to talk about one aspect that is as much qualitative in nature as much it's quantitative.
We are referring to Portfolio Characteristics.
Here're important portfolio characteristics you must consider while investing in mutual funds:
Asset allocation
Market cap bias
Sectorial allocation
Rating preferences
Portfolio concentration
Portfolio churning
And the expense ratio
Asset allocation: The way a mutual fund scheme allocates its assets, depends on its categorization - whether equity, debt, hybrid, etc. When you invest, paying heed to the fund categorization and sub-category is important so that you pick schemes that are in congruence to your risk profile and investment objective as you aim to clock returns.
Mutual funds give you an indicative asset allocation of a scheme under all important scheme documents-Scheme Information Document, Key Information Document, and Factsheet, among others.
Depending on maximum and minimum indicative asset class exposure, you can determine if a fund is suitable for you.
Market-cap bias: When investing in equity funds, understanding the schemes' market cap bias can save you from future shocks. So, for example, if you are investing in equity funds but uncomfortable with taking very high risk, avoid small-cap funds, mid-cap funds, focused funds and sector/thematic funds. Instead, focus on large-cap funds, dividend yields funds and perhaps, balanced hybrid funds.
[Read: Should You Consider Dividend Yield Funds Given The Turbulence Ahead?]
Over the last one year, large-cap oriented funds have generated positive returns, but many mid and small-cap funds have generated negative returns. They are still struggling to recover from the 2018 shocks.
HDFC Mid-Cap Opportunities Fund generated -3.4% whereas HDFC Top 100 Fund fetched 15.1% returns over the last one year. This is largely a function of market-cap bias of the respective schemes.
Sectorial allocation: If sectorial calls of your fund manager go wrong and the fund's exposure to unpopular sectors is very high, it upsets the performance of the fund.
For instance, until markets hit a rough patch in February 2018, Reliance Tax Saver Fund was riding high on popularity. But it took a huge knock in the past one year, thanks to high exposure to Public Sector Banks (PSBs) and Capital Goods Sector; plus the exposure to mid-sized companies also had a bearing on the scheme's performance. The scheme with an AUM of over Rs 10,000 as per its portfolio disclosed on May 31, 2019, eroded investors wealth reporting a loss of -1.9% as against +13.9% generated by the S&P Sensex-TRI over the last one year.
Rating preferences: Portfolio traits and preferences not only affect equity funds but debt funds as well. If a debt fund has a tendency to invest in low-rated debt securities with an expectation of earning higher returns on investments, it's a sign of potential danger.
At PersonalFN, we strongly recommend our readers and investors to avoid debt schemes that chase yields without accounting for the risks involved. We have been warning investors against investing in schemes having exposure to stressed assets ever since IL&FS fiasco came in the limelight.
[Read: Approach Debt Funds With Your Eyes Wide Open...]
Portfolio concentration: Recent episodes suggest what can go wrong with a concentrated portfolio. Following DHFL's default, a few schemes lost as high as 50% of their NAVs overnight, while others incurred a loss of 2%-3%, which is bearable.
According to some media reports, DHFL Pramerica Medium Term Fund experienced a 53% drop and Tata Corporate Bond Fund witnessed 29.7% fall on account of a default by DHFL.
What's the reason for this? Portfolio concentration! With a high portfolio concentration, the fortune of a mutual fund scheme is closely linked to the handful of securities.
Portfolio Churning: If the fund manager of a mutual fund scheme frequently churns the scheme's portfolio, it's detrimental to the investors' portfolio. High churning not only adds to the costs but also results in investors losing long-term opportunities. Against that, if a fund manager has picked fundamentally worthy securities in the portfolio with conviction and maintains consistency, it can hugely reward its investors in the long-term.
For example, Mirae Asset India Equity Fund has been one of the most consistent performers. Its disciplined portfolio approach has been the key to its success.
Expense ratio: While it's a less prominent determinant of how a scheme will perform in the long run, saving on investment costs do add to returns generated by a scheme over the long-term. If an equity mutual fund scheme generates +12% CAGR and you invested Rs 1,00,000 in a 'direct plan', its value after 10 years would be Rs 3.48 lakh. Whereas if you had invested in a regular plan, it would be Rs 3.23 lakh assuming the difference of 1% in the expense ratio. It makes a difference of a good +7.7% in the power of compounding.
It would be highly rewarding if the scheme you invested in performs consistently well and has a lower expense ratio. In this case, investing in a direct plan would be the icing on the cake.
Investors and investment advisers would be better off if they pay close attention to the portfolio characteristics discussed above at the time of scheme selection.
Download and read PersonalFN's latest FREE guide: Guide to Long Term Wealth Creation With Equity Mutual Funds
Learn the approach of selecting equity-oriented funds for long-term wealth creation.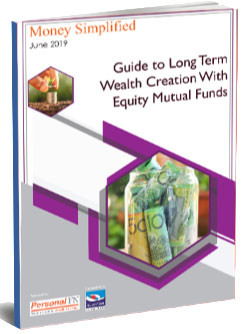 In this you'll learn:
How equity-oriented funds help you fulfil your financial goals;
The approach to follow in wealth building; and
How to strategize your equity mutual fund portfolio
It's an extremely valuable resource. Download now, it's FREE!
Editor's note: Wish to add winning and the best mutual fund schemes to your investment portfolio?
Subscribe to PersonalFN's unbiased premium research service, FundSelect, a credible mutual fund research service with a track record of over 15 years.
In the last decade, FundSelect has beaten the markets by over 70%.
With FundSelect, you get access to high quality and reliable funds picked by our research team using their comprehensive S.M.A.R.T. score fund selection matrix.
S - Systems and Processes
M - Market Cycle Performance
A - Asset Management Style
R - Risk-Reward Ratios
T - Performance Track Record
Every month, PersonalFN's FundSelect service will provide you with insightful and practical guidance on equity mutual funds and debt schemes - the ones to Buy, Hold, or Sell.
And as we enter the 20th year of providing Unbiased Mutual Fund Research we present to you this Special Pre-Anniversary Offer only for our esteemed readers like yourself.

If you are serious about investing in rewarding mutual fund schemes, subscribe to PersonalFN's flagship mutual fund research service FundSelect today!
Author: PersonalFN Content & Research Team
This article first appeared on PersonalFN here.
PersonalFN is a Mumbai based personal finance firm offering Financial Planning and Mutual Fund Research services.
Disclaimer:
The views mentioned above are of the author only. Data and charts, if used, in the article have been sourced from available information and have not been authenticated by any statutory authority. The author and Equitymaster do not claim it to be accurate nor accept any responsibility for the same. The views constitute only the opinions and do not constitute any guidelines or recommendation on any course of action to be followed by the reader. Please read the detailed Terms of Use of the web site.
More Views on News
Jul 15, 2019
While big auto makers are finding the transition difficult and crying foul, this small cap company is already leading and benefitting from the electric vehicle disruption in the auto sector.
Jul 15, 2019
Some of the biggest investments and best talents are coming to the niche technology firms in India.
Jul 15, 2019
PersonalFN explains whether you should select mutual funds based on their ranks.
Jul 15, 2019
A highly successful trader with over three decades of rich experience, shares his views on crude oil.
Jul 15, 2019
Buying opportunities in smallcaps.
More Views on News
Most Popular
Jul 3, 2019
The languishing small cap space is currently offering a very fertile market to pick up bargains at very attractive prices. This is a perfect opportunity ripe for the picking.
Jul 2, 2019
The smallcap rebound is taking longer to play out...and that's good news as it gives you more of action time and opportunities to invest in.
Jul 2, 2019
The last time this big rating agency was as cheap and out-of-favour as it is today, the stock had corrected by 40% in six months.
Jul 8, 2019
A new 'definition' of the stock universe that triggered the smallcap sell-off is back with the latest list...
Jul 5, 2019
Did the Union Budget announce measures to stimulate the economy and bolster corporate earnings growth?
More