Stamp Duty on Mutual Funds from July. Find Out How it Will Impact Your Returns...
Stamp Duty on Mutual Funds from July. Find Out How it Will Impact Your Returns...
Jul 1, 2020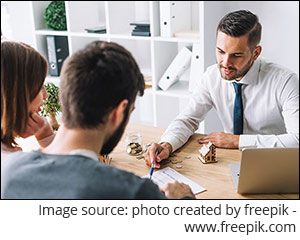 Come July, issuance and transfer of mutual fund units will attract stamp duty charges. Issuance of units, i.e. purchase, switch-ins, and dividend reinvestment transactions will attract stamp duty of 0.005%. Whereas, a stamp duty of 0.015% will be levied on transfer of mutual fund units from one holder to another. Stamp duty will be levied on the net investment amount i.e. gross investment amount less any other deduction like transaction charge.
Purchases involving triggers from past SIP registrations as well as switch-ins involving triggers from past STP registrations would also attract stamp duty charges. For units under dividend reinvestment, stamp duty will be deducted from the dividend amount (less TDS if any) and units will be created for the balance amount.
--- Advertisement ---
You Missed This Yesterday

Our urgent mega summit 'Rebound Riches' went LIVE yesterday.

For those who missed the summit, we've made the replay available for a limited time.

Watch as we reveal the details of 3 high potential stocks to buy for exponential gains.

Potentially 200%, 400%, or even 900% in the coming years.

Click here to watch now...
------------------------------
All categories of mutual funds (including Exchange Traded Funds) would be covered under stamp duty charges for units issued in demat and non-demat form.
Apart from mutual funds, equity, derivatives and currency trades will attract stamp duty charges as follows:
Equity (delivery) - 0.015% on buy-side
Equity (intra-day) - 0.003%
Futures (equity and commodity) - 0.002%
Options (equity and commodity) - 0.003%
Currency and Interest Rate Derivatives - 0.0001%
Stamp duty is a direct tax levied by the government under Section 3 of the Indian Stamp Act, 1899. The rates applicable will be uniform across states so that no particular state has an advantage over others.
The finance ministry first notified the uniform stamp duty on issuance and transfer of shares, debentures, futures, options, currency and other capital market instruments during the 2019 Union Budget. This was to be implemented from April 1; however, it was deferred to July 1 amid the COVID-19-related disruptions in the financial markets.
If you frequently churn your mutual fund portfolio, the imposition of stamp duty will add to the cost of investment, thus lowering your returns. In fact, if you have a shorter holding period, the cost impact on returns will be higher.
--- Advertisement ---
Want to Make Big Money? Then Follow Actions of Oil Giants

Do you know what giant oil companies are doing these days?

They are chasing a new opportunity... a new technology... where they see exponential growth for years ahead.

Everyone is in the race... Royal Dutch Shell, France's Total, British Petroleum, America's ExxonMobil.

Here in India, one tech company is smartly tapping into this multi-billion dollar opportunity.

Today, very few people know about the potential of this company.

But once the broader market gets a whiff of it... there is no limit to how high the stock price of this company may rise.

Click here for the full details...
------------------------------
Generally, investors in low duration funds such as liquid fund and/or overnight funds have a short holding period. It is used for contingency planning, to address short-term goals, and to tactically shift money to equity funds over a period of time. Thus, churning in these funds by investors is higher.
If you frequently trade in mutual funds, you will now have to factor in the impact of stamp duty on the returns. Notably, the cost impact on returns will reduce with the increase in holding period.
Consider this example, if you purchase liquid fund units worth Rs 1 lakh, you will be allotted units worth Rs 99,995. Assuming an annualized return of 5%, after factoring in stamp duty, the return will be slightly lower at 4.99% for a holding period of one year. However, if your holding period is just seven days, the return will be 4.74%, implying an impact of 0.26%.
Table: How stamp duty charges impact your mutual fund returns
| Holding period | Redemption value (Rs) | Effective return | Impact on return |
| --- | --- | --- | --- |
| 1 week | 100,090.89 | 4.74% | -0.26% |
| 2 week | 100,186.77 | 4.87% | -0.13% |
| 1 month | 100,405.94 | 4.94% | -0.06% |
| 6 month | 102,460.63 | 4.99% | -0.01% |
| 1 year | 104,994.75 | 4.99% | -0.01% |
| 3 year | 114,994.25 | 5.00% | 0.00% |
| 5 year | 124,993.75 | 5.00% | 0.00% |
(Source: PersonalFN Research)
As can be seen in the table above, stamp duty levy will have an impact on your returns. Therefore, it is advisable to plan your investments accordingly. Do note that no stamp duty will be applicable on redemption.
Be diligent about fund managers who frequently churn portfolio and do not mind placing speculative bets. The impact of stamp duty will be higher on funds with high turnover ratio. If your fund has a high churn ratio, you are likely to shell out more money by way of higher expense ratio if the mutual fund house is not ready to bear that cost.
--- Advertisement ---
Buying this stock today is like buying HCL Tech in 2003

Do you know what was the price of HCL Tech in 2003?

Just Rs 20...

And today, it's trading at Rs 556.

A mind-blowing return of 2,680%.

Now we can't go back in time to get these massive returns. But markets keep throwing such mega opportunities from time to time.

All you need to do is identify them and act on them at the right time.

And one such rare opportunity exists today...

This company is tapping aggressively into a futuristic industry. And this is likely to propel its stock price to crazy heights.

If you'd like to make a potential fortune in the years ahead, you need to act now.

Go here for more details on this stock.
------------------------------
To avoid frequent churning of your mutual fund portfolio, invest in worthy schemes suitable to your investment objective, risk profile, and investment horizon. It is a common belief among many investors that by moving in and out of funds based on market movement they can maximise the returns. But in reality, it is unbeneficial for your returns. Investors who stay invested for the long term, benefit from the compounding of wealth and earn higher returns.
Choose schemes that are managed by experienced and competent fund managers and belong to fund houses that have well-defined investment systems and processes in place. Each fund should have performed consistently well across market phases and cycles in comparison to their respective benchmark and category peers and rewarded investors with superior risk-adjusted returns.
That said, it is important to not just invest and forget about it. One must conduct a periodic review of their portfolio to determine if it is on the right path to achieving set financial goals. It will help you determine if there is a need to replace your existing scheme with a better alternative.
At PersonalFN, we arrive at top rated funds using our SMART Score Model. If you wish to select worthy mutual fund schemes, I recommend you to subscribe to PersonalFN's unbiased premium research service, FundSelect.
Additionally, as a bonus, you get access to PersonalFN's popular debt mutual fund service, DebtSelect.
If you are serious about investing in a rewarding mutual fund scheme, Subscribe now!
Author: Divya Grover
This article first appeared on PersonalFN here.
Join Now: PersonalFN is now on Telegram. Join FREE Today to get 'Daily Wealth Letter' and Exclusive Updates on Mutual Funds
PersonalFN is a Mumbai based personal finance firm offering Financial Planning and Mutual Fund Research services.
Disclaimer:
The views mentioned above are of the author only. Data and charts, if used, in the article have been sourced from available information and have not been authenticated by any statutory authority. The author and Equitymaster do not claim it to be accurate nor accept any responsibility for the same. The views constitute only the opinions and do not constitute any guidelines or recommendation on any course of action to be followed by the reader. Please read the detailed Terms of Use of the web site.
More Views on News
Aug 7, 2020
There are numerous such instances of investors having lost their hard-earned money with bank.
Aug 7, 2020
In this video I'll show you how to enter into a long trade at the right price.
Aug 7, 2020
The RBI's policy decisions yesterday will give a big boost to banking stocks.
Aug 6, 2020
Rahul Shah invites you to a hypothetical stock picking contest where he builds a penny stock portfolio using his blueprint.
Aug 6, 2020
PersonalFN explains how debt default by Future Group of companies impact investors in wound up schemes of Franklin Templeton.
More Views on News
Most Popular
Jul 28, 2020
When it comes to quality stocks, doing less is more.
Jul 29, 2020
As competition intensifies in the electric vehicle space, only few will create huge wealth over the years.
Aug 5, 2020
Kenneth Andrade tells us why stocks will bounce back strongly and what he's bullish on.
Jul 27, 2020
In this video I'll show you how to buy bullion the right way.
More