Things to Keep in Mind As You Handle Your Personal Finances in July
Things to Keep in Mind As You Handle Your Personal Finances in July
Jul 6, 2020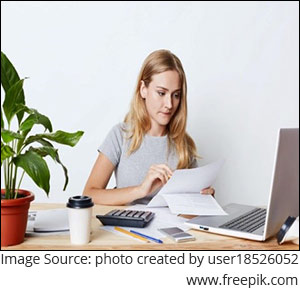 Individuals across the country have been facing myriad hardships ever since lockdown was announced to curb the spread of COVID-19 outbreak. Job losses, pay cuts, and deferred hiring have become a new normal among many private and public firms since March, putting a severe strain on personal finances.
[Read: How to Stay Financially Fit In the COVID-19 Lockdown]
In the wake of this crisis, the government had announced several relief measures for the common man to lower the financial burden. The relaxed norms were announced for a period of three months from April to June. The measures included EMI moratorium, extension of deadline for paying insurance premium, relaxation of EPF withdrawal rules, extension of income-tax related deadlines, among others.
--- Advertisement ---
You Missed This Yesterday

Our urgent mega summit 'Rebound Riches' went LIVE yesterday.

For those who missed the summit, we've made the replay available for a limited time.

Watch as we reveal the details of 3 high potential stocks to buy for exponential gains.

Potentially 200%, 400%, or even 900% in the coming years.

Click here to watch now...
------------------------------
However, some of these reliefs have ceased to be in effect from July 1 and could pinch your pocket. Mentioned below are the financial changes effective from this month that you need to consider while handling your finances:
ATM transaction fee waiver ends
The uncertainty caused by the virus outbreak led to an increased hoarding of cash in order to deal with unexpected expenses arising due to job loss, pay cuts, medical emergencies, etc. Taking note of the importance of cash as a safety net during the time of crisis, in late March the government announced a waiver of ATM withdrawal charges for three months. The waiver period ended on June 30, meaning the regular fees and charges (on cash and non-cash transactions) will now be applicable.
Penalty on non-maintenance of minimum balance requirement
Along with the waiver of ATM charges, the government had announced suspension of the minimum balance requirement in savings bank account for a period of three months. This relaxation too has expired. If for any reason you are unable to maintain the minimum balance requirement, you may have to pay penalty charges. The minimum balance requirement varies from banks to bank depending on the location (urban, semi-urban, rural), type of account (regular, salary, senior citizen), etc.
Similarly, investors in Public Provident Fund (PPF), Sukanya Samriddhi Yojana (SSY) and other small saving schemes were given an extension of three months, till June 30, to make the minimum annual deposit for FY 2019-20. The minimum deposit requirement for PPF is Rs 500 and Rs 250 in case of SSY in a financial year. Non-payment of the deposit amount will attract a penalty of Rs 50 for every year the account remains inactive.
[Read: Where Can Senior Citizens Invest to Earn Slightly Better Returns than Bank FDs]
--- Advertisement ---
Want to Make Big Money? Then Follow Actions of Oil Giants

Do you know what giant oil companies are doing these days?

They are chasing a new opportunity... a new technology... where they see exponential growth for years ahead.

Everyone is in the race... Royal Dutch Shell, France's Total, British Petroleum, America's ExxonMobil.

Here in India, one tech company is smartly tapping into this multi-billion dollar opportunity.

Today, very few people know about the potential of this company.

But once the broader market gets a whiff of it... there is no limit to how high the stock price of this company may rise.

Click here for the full details...
------------------------------
No more relaxation on EPF withdrawal
To address cash-crunch issues that employees faced amid the pandemic, the Labour Ministry had allowed Employee Provident Fund (EPF) subscribers to make advance withdrawal from their accounts. The announcement enabled investors to withdraw up to 75% of their PF balances or 3 months' wages, whichever is lower. The three month period to avail this facility has ended.
Interest on delayed advance tax
Individuals/business with a tax liability of Rs 10,000 or more in a financial year are required to pay advance tax in different instalments. The first instalment during which at least 15% of the tax due for the financial year is to be paid falls on June 15. The government had announced that if such tax is paid after June 15 but by June 30 this year, it will attract lower penal interest on delayed payment of 0.75% per month instead of the usual 1%. Since the government has not announced any extension of lower interest rate for advance tax payment post deadline, you will be charged 1% interest per month for delayed advance tax payment.
Stamp duty on mutual funds and other securities
From this month, issuance and transfer of mutual fund units will attract stamp duty charges. Issuance of units, i.e. purchase (including SIP/STP), switch-ins, and dividend reinvestment transactions will attract stamp duty of 0.005%. Whereas, a stamp duty of 0.015% will be levied on the transfer of mutual fund units from one holder to another.
Apart from mutual funds, equity, derivatives, and currency trades will attract stamp duty charges as follows:
Equity (delivery) - 0.015% on buy-side
Equity (intra-day) - 0.003%
Futures (equity and commodity) - 0.002%
Options (equity and commodity) - 0.003%
Currency and Interest Rate Derivatives - 0.0001%
Debentures - 0.005% on issuance (and 0.0001% in case of transfer and re-issue)
Repo on corporate bonds - 0.00001%
If you frequently churn your portfolio, the imposition of stamp duty will add to the cost of investment, thus lowering your returns. In fact, if you have a shorter holding period, the cost impact on returns will be higher.
Auto-debit in Atal Pension Yojana to resume
Pension Fund Regulatory and Development Authority had stopped the auto-debit function of contribution towards Atal Pension Yojana (APY) between April and June. APY is a pension scheme launched in 2015 to provide old-age income security to workers in the unorganized sector. Auto-debit of contribution towards scheme has restarted from July onwards. Subscribers in the scheme have time till September 2020 to make contributions towards months when there was no auto-debit function. During this period, no penal interest for late contribution will be charged.
Notably, some of the relaxation measures have been extended beyond June 30, which can provide some relief in dealing with the pandemic crisis. These are as follows:
Loan Moratorium: RBI has announced extension of moratorium on term loan EMIs by another three months i.e. till August 2020. The moratorium extension comes as a major relief to the retail borrowers struggling with their finances due to the pandemic. However, remember that interest will continue to accrue on your outstanding loan during the moratorium period.
[Read: Should You Extend Your Loan Moratorium? Know here...]
Deadline Extension for taxpayers: Last date for investing in tax-saving instruments to avail exemption/deduction for FY 2019-20 has been extended to July 31; while deadline for tax filing has been extended to November 30. Belated, revised tax return filing for FY 2018-19 has been extended by a month and can now be done by July 31.
Increased validity on vehicle insurance: The government has advised all states and union territories to to extend validity of all vehicle related documents such as driving license, vehicle insurance, etc. These documents will now remain valid till July 31 provided the documents have expired or will expire between February 1 and July 31.
The pandemic has made it difficult for many individuals to manage their assets. However, a prudent budgeting exercise can help you cut down on unnecessary expenses and reduce the risk of falling into a debt trap. If you need help in managing your personal finances, consider consulting a financial adviser.
Author: Divya Grover
This article first appeared on PersonalFN here.
Join Now: PersonalFN is now on Telegram. Join FREE Today to get 'Daily Wealth Letter' and Exclusive Updates on Mutual Funds
PersonalFN is a Mumbai based personal finance firm offering Financial Planning and Mutual Fund Research services.
Disclaimer:
The views mentioned above are of the author only. Data and charts, if used, in the article have been sourced from available information and have not been authenticated by any statutory authority. The author and Equitymaster do not claim it to be accurate nor accept any responsibility for the same. The views constitute only the opinions and do not constitute any guidelines or recommendation on any course of action to be followed by the reader. Please read the detailed Terms of Use of the web site.
More Views on News
Aug 7, 2020
There are numerous such instances of investors having lost their hard-earned money with bank.
Aug 7, 2020
In this video I'll show you how to enter into a long trade at the right price.
Aug 7, 2020
The RBI's policy decisions yesterday will give a big boost to banking stocks.
Aug 6, 2020
Rahul Shah invites you to a hypothetical stock picking contest where he builds a penny stock portfolio using his blueprint.
Aug 6, 2020
PersonalFN explains how debt default by Future Group of companies impact investors in wound up schemes of Franklin Templeton.
More Views on News
Most Popular
Jul 28, 2020
When it comes to quality stocks, doing less is more.
Jul 29, 2020
As competition intensifies in the electric vehicle space, only few will create huge wealth over the years.
Aug 5, 2020
Kenneth Andrade tells us why stocks will bounce back strongly and what he's bullish on.
Jul 27, 2020
In this video I'll show you how to buy bullion the right way.
More