RBI Tweaks Rule on Interest Rate for Unclaimed Fixed Deposits
RBI Tweaks Rule on Interest Rate for Unclaimed Fixed Deposits
Jul 8, 2021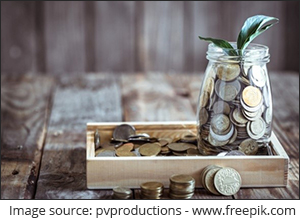 The Reserve Bank of India (RBI) has announced changes to the interest rate applicable on overdue domestic deposits. As per the new rule, if a Term Deposit (commonly known as Fixed Deposit) matures and the proceeds are unpaid, the amount left unclaimed with the bank will attract the rate of interest applicable to savings deposits or the contracted rate of interest on the matured FD (the rate at which FD was opened), whichever is lower.
Earlier, if the FD matured and proceeds were unpaid, the amount left unclaimed with the bank attracted rate of interest as applicable to savings account. The new rule will be applicable to all Scheduled Commercial Banks (including Regional Rural Banks), Co-operative Banks, Small Finance Banks, Payment Banks, and Local Area Banks.
Notably, interest on a saving bank account is usually lower than that of term deposits. However, interest rate on fixed deposits that mature within 2-3 months tend to be lower than interest earned on savings bank (SB) account. RBI's new rule aims to fix this anomaly and ensure that such accounts if overdue only attract the lower interest rate, a move which will prove to be beneficial for banks.
--- Advertisement ---
Revealed: A Massive 15x EV Opportunity

We concluded the EV Gold Rush special event yesterday.

And it was a mega success. Thousands of Indians had joined us LIVE.

But for some reason you couldn't make it to the event.

At the event, we revealed our complete research on this massive 15x opportunity in electric vehicles...

Including details of 3 EV stocks that could potentially offer you life-changing gains in the long run.

Click Here to Watch Full Details (Available for a limited time)
------------------------------
Consider this, you had invested in a FD which matured 3 years ago on which you earned an interest rate of 7% but did not redeem or renew it. Now the interest earned on the deposit will not be 7%, but the prevailing FD rate, say 5% or the savings account rate, say 3.5%, whichever is lower. In this case, the SB rate will be applicable.
The RBI's move comes at a time when unclaimed deposits with banks are rising. According to a Livemint report, unclaimed deposits with banks were around Rs 18,380 crore in the calendar year 2019, up from Rs 14,307 crore in 2018. Public sector banks had the highest share of unclaimed deposits at Rs 14,971 crore, followed by private banks and foreign banks.
If the deposits lay unclaimed with banks for 10 years or more, they transfer it to RBI's Depositor's Education and Awareness (DEA) Fund.
Unclaimed deposit can arise when in the event of death of the depositor and if the family members/legal heirs are not aware about the investments. It can also happen if a person, for any reason, fails to keep track of deposits across multiple bank accounts.
This highlights the importance of keeping important documents in an orderly manner and informing your close family members about the vital information related to such documents. It also vital that you intimate your bank whenever there is change in contact details such as mobile number, e-mail address, and home address.
You can check if you have any unclaimed deposits by visiting the bank branch and submitting the relevant forms and KYC documents.
--- Advertisement ---
[Alert] Sell These 3 Stocks Immediately

These 3 stocks are ticking time bombs in your portfolio.

It is very likely that you could be owning these 3 overvalued...

fundamentally weak... ready to crash stocks... in your portfolio today.

Because many stock brokers have painted rosy pictures of these stocks. But the reality is starkly different.

If the market crashes, then these stocks could wipe out your wealth.

You should get rid of these stocks as soon as possible.

Click her for full details of these 3 landmines
------------------------------
Bank FD is a preferred choice of investment for many individuals, especially risk-averse investors, as it offers safety of capital. So, when your FD matures, it makes sense to renew it to avoid loss on interest. Notably, in this digital age, instances of unclaimed deposits are set to reduce since booking FD online offers you the auto-renewal option as well as the auto credit of maturity proceeds to the saving banks account.
However, it is important to pay attention to the following factors when you invest in a Bank FD:
1) The financial health of the issuer
2) Rate of interest the bank is offering
3) The tenure for which you want to deploy your money
4) Plans/ options such as Reinvestment of interest, quarterly payout of interest, monthly payout of interest, etc.
5) Flexibility to withdraw money before maturity
Alternatively, if the current interest rate on FDs is not attractive and you are willing to take slightly higher risk, you can redeem the deposit and consider parking the sum in debt mutual funds. But make sure you choose suitable and worthy schemes based on your financial goals, risk appetite, and investment horizon.
Instant Updates: Join Our Telegram Channel and Get Instant Updates
PS: If you are looking for quality mutual fund schemes to add to your investment portfolio, I suggest you subscribe to PersonalFN's premium research service, FundSelect. PersonalFN's FundSelect service provides insightful and practical guidance on which mutual fund schemes to Buy, Hold, and Sell.
Currently, with the subscription to FundSelect, you could also get Free Bonus access to PersonalFN's Debt Fund recommendation service DebtSelect. Under DebtSelect, we give high weightage to schemes displaying worthy portfolio characteristics. We avoid debt mutual fund schemes that aim for higher yields by taking undue higher credit risk with substantial exposure in instruments issued by private issuers.
If you are serious about investing in a rewarding mutual fund scheme, Subscribe now!
Author: Divya Grover
This article first appeared on PersonalFN here.
Join Now: PersonalFN is now on Telegram. Join FREE Today to get 'Daily Wealth Letter' and Exclusive Updates on Mutual Funds
PersonalFN is a Mumbai based personal finance firm offering Financial Planning and Mutual Fund Research services.
Disclaimer:
The views mentioned above are of the author only. Data and charts, if used, in the article have been sourced from available information and have not been authenticated by any statutory authority. The author and Equitymaster do not claim it to be accurate nor accept any responsibility for the same. The views constitute only the opinions and do not constitute any guidelines or recommendation on any course of action to be followed by the reader. Please read the detailed Terms of Use of the web site.
More Views on News
Oct 15, 2021
The government's plan to divest its stakes in PSUs could spark off a rally in these four stocks.
Oct 11, 2021
To corporatise the defence sector, the Ministry of Defence (MoD) has dissolved the 250-year-old Ordnance Factory Board (OFB).
Oct 7, 2021
Here's how you can invest in some of the most exciting start-ups of the decade.
Oct 26, 2021
Can the dollar index tell us how the Nifty will move? Yes. Find out in this video...
Oct 26, 2021
As the EV transition happens this auto ancillary firm only stands to gain.
More Views on News
Most Popular
Oct 15, 2021
Tata group stocks are on fire. Find out which one deserves your attention.
Oct 15, 2021
The government's plan to divest its stakes in PSUs could spark off a rally in these four stocks.
Oct 18, 2021
What's driving the relentless rally in this packaging company?
Oct 19, 2021
Promoters of many small and mid-cap companies are raising their stakes since the last few quarters.
Oct 22, 2021
It's not just about batteries taking over the internal combustion engine. Bigger disruptive forces are coming along with electrification.
More