ICICI Pru Mutual Fund Tarakki Karega! - The Unethical Way?
ICICI Pru Mutual Fund Tarakki Karega! - The Unethical Way?
Jul 11, 2018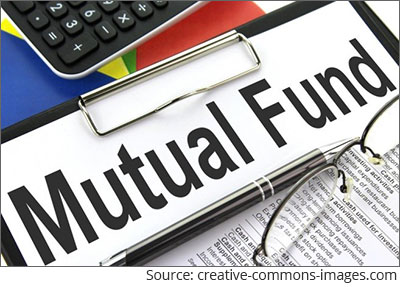 I am preparing a yummy cake that tastes heavenly. It's going to be massive in size. So you have to pre-book your piece. If you come at the last minute, I am afraid, you will go home disappointed!
You have to pay me twice the price you otherwise pay to buy a similar cake.
And please don't be fussy about it. I am a master chef, so I can charge you a premium rate.
And let me assure you, people will make a beeline to my shop.
In fact, some buyers prefer to buy in bulk from me and I have a separate quota for them.
If you are a customer with a lesser budget, don't worry. I have a quota for you as well, but that's really small considering the footfall I am expecting, so wait outside my shop before it opens and be in the queue.
Does this sound like a monologue of an arrogant cake shop owner?
No, it's not!
In fact, this is a story of every overconfident promoter who grossly overestimates his abilities in almost everything. Such promoters try to offload their stake in the company to the public at unrealistic valuations.
When the markets are on song, such promoters get away with their blithe arrogance-as all investors claim their share of the cake. But poor market conditions make an overpriced Initial Public Offer (IPO) look ugly.
[Read: Do Listing Gains On IPOs Make You Excited? Read This...]
But that's lesser a problem. After all, you can decide for yourself whether or not you want to buy.
--- Advertisement ---


3 Junior Blue Chips…

We all know that not every small cap is worth buying.

Some are high risk…Some aren't managed well…Some even lack a sustainable business model….

But there is a Special category of small caps which could not only create a lot of wealth over long term…but could even become the Blue Chips of tomorrow.

We call such small caps - Junior Blue Chips.

Click here to know more about Junior Blue Chips.
------------------------------
The bigger problem is when institutional investors such as mutual funds and insurance companies join hands with the promoters and work in their interest to make the IPO successful. They don't think twice before compromising the interest of millions of investors who trust them with their money.
People often talk about Life Insurance Corporation (LIC) bailing out government companies.
But why blame LIC alone?
When it comes to doing a favour to a "related party" the government entities and their private sector counterparts are all alike.
We recently wrote, How HDFC Mutual Fund Is Taking Investors For Granted.
And now it's ICICI Prudential Mutual Fund...
In March this year, ICICI Bank diluted its stake in ICICI Securities through IPO.
Despite jittery market conditions, the promoters of ICICI Securities had decided to price the IPO at steep valuations.
As a result, the IPO received a tepid response from institutional investors and High Net-worth Individuals (HNIs).
ICICI Prudential Mutual Fund invested Rs 640 crore in the IPO of ICICI Securities in two tranches. The fund house invested Rs 400 crore through five of its schemes on the first day of the issue and Rs 240 crore on the last day.
Schemes from ICICI Mutual Fund that applied for the IPO
ICICI Prudential Value Fund Series 19
The capital market regulator took cognisance of this, and believes ICICI Prudential Mutual Fund flouted the norms of related party transactions. However, the fund house claims that it hasn't breached any rule pertaining to the quantum of investments.
The capital market regulator has directed ICICI Prudential Mutual Fund to repay Rs 240 crore (i.e. the amount equivalent to the bids under the QIB portion on the final day of ICICI Securities IPO) together with interest @ 15% p.a.
Moreover, those who redeemed their units, during the period after the allotment of shares happened till the date AMC repays the respective schemes, will also get the proportionate compensation on account of loss in the stock price of ICICI Securities.
The stock of ICICI Securities has tumbled 43% within 4 months of its debut.
With this, the regulator has set a strong precedent that would curb the brazen behaviour of mutual fund houses and other QIBs (Qualified Institutional Buyers) entering related party transactions.
More to the story...
As per the capital market regulator's rulebook, for any IPO to be successful, QIB quota must be subscribed at least 0.75 times.
In the case of ICICI Securities, the QIB quota of IPO got fully subscribed only on account of ICICI Prudential Mutual Fund's last day subscription to the offer. In the absence of this "goodwill gesture", ICICI Securities' IPO would have failed as the QIB quota would have remained subscribed less than 0.75 times.
Such an unethical practice from the country's eminent fund house is tantamount to swindling mutual fund investors who have trusted the fund house with their hard earned money.
It's as good as an event manager you've appointed colluding with the overconfident cake shop owner and taking you for a royal ride.
Fortunately, the regulator probed in the matter and took a firm stand which would safeguard the interest of mutual fund investors.
Is the capital market regulator's action sufficient?
The capital market regulator's laudable effort still keeps a few questions unanswered. They are as follows:
What would have been the regulator's stand had ICICI Securities generated positive 43% returns post-listing?
How would have the regulator reacted if ICICI Mutual Fund invested Rs 640 crore in one go, on first or the last day of the issue? Subscribing on the last day isn't the problem, right?
If the fund house had invested on the last day, how difficult/easy it would have been to prove that the investments weren't guided by the sound investment principles and were solely made to bail out ICICI Securities IPO?
Even deadlier, what if a company colludes with unrelated QIB, and the unrelated QIB struck a "secret deal" to squander investors' money for IPO?
These questions need to be answered...
Surprisingly, institutional investors including other mutual fund houses, who may have bought into the IPO of ICICI Securities have not commented on the recent developments.
In another development, the regulator has also reprimanded HDFC Mutual Fund-which has been planning an IPO-to do away with its "pre-IPO special offer for its distributors".
The regulator poured cold water on HDFC Mutual Fund's plans of making a preferential allotment to its distributors at a deep discount.
Do you have any mutual fund scheme in your portfolio that might be compromising on your interest?
To know about this, avail of PersonalFN's Mutual Fund Portfolio Review service.
PersonalFN's ethical and unbiased investment advisers, who are effectively financial guardians, will comprehensively review your mutual fund portfolio.
You will get Buy/Sell/Hold recommendations on your existing portfolio, keeping in mind the investment processes and systems followed by the fund house, besides holistic performance of the schemes. Your mutual fund portfolio will be revamped considering your needs and risk profile.
Don't delay; opt in for PersonalFN's mutual fund portfolio review NOW!
This article first appeared on PersonalFN here.
PersonalFN is a Mumbai based personal finance firm offering Financial Planning and Mutual Fund Research services.
Disclaimer:
The views mentioned above are of the author only. Data and charts, if used, in the article have been sourced from available information and have not been authenticated by any statutory authority. The author and Equitymaster do not claim it to be accurate nor accept any responsibility for the same. The views constitute only the opinions and do not constitute any guidelines or recommendation on any course of action to be followed by the reader. Please read the detailed Terms of Use of the web site.
More Views on News
Mar 22, 2018
Certain blue chips hold the potential of delivering returns comparable to small-cap stocks. With these stocks, you can get the best of both worlds.
Nov 29, 2017
Stocks that could beat Sensex returns in the long term.
Nov 20, 2018
PersonalFN explains why you can't ignore mutual funds if you're planning for a blissful retirement, and the care to take while selecting mutual funds.
Nov 20, 2018
The process of recovery of these banks may have just started and we need at least a couple of quarters more to decide whether all is well with them.
Nov 20, 2018
The upcoming elections are expected to bring more volatility in the Indian stock markets. But how have markets performed pre-elections in the past?
More Views on News
Most Popular
Nov 9, 2018
All blue chip companies are large caps but all large caps are not blue chips.
Nov 12, 2018
A brand new technology and a stock that could soar with the upcoming 5G rollout.
Nov 15, 2018
NBFC and IL&FS crisis have worsened the realty sector woes. Is there a light at the end of the tunnel for real estate sector?
Nov 9, 2018
Investing in large caps is not always safe. Consider the right metrics to judge the safety and quality of large caps.
Nov 19, 2018
PersonalFN explains the care to take when investing in small-cap funds and the approach to follow.
More