Creating Wealth Is Possible For Everyone (Not Just For Rich)
Creating Wealth Is Possible For Everyone (Not Just For Rich)
Jul 18, 2018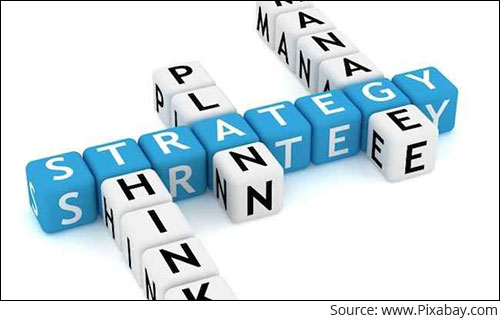 Stock markets and race course aren't for middle-class people like us.
We can't lose money.
Sunil argued with his wife, Sanjana, who asked him why they didn't invest in stocks and mutual funds like her friends, Asmita and Mohit do.
A few days ago, Sanjana had met Asmita at a mutual friend's birthday party.
On being asked about what she was upto those days, Asmita surprised everyone by saying she'd picked share trading as a part-time profession. In fact, Mohit supports her a lot in her attempts to make a quick buck. Mohit is a rich business man and he's proud of his wife for trying to multiply his wealth.
In contrast, Sunil works in a small private limited company that pays him moderately.
Since that day, Sanjana has been persuading Sunil to give her some initial capital. She feels trading in shares can lessen Sunil's financial responsibilities.
Before speaking to Sunil, she discussed this with Asmita who was extremely supportive. She's even assured Sanjana that she will pass on all "hot tips" she gets from her broker to her.
Sunil and Sanjana have been debating about this topic for quite a few days now. The couple has no exposure to equity assets and all their savings are in fixed deposits, Public Provident Fund (PPF) and endowment life insurance policies.
--- Advertisement ---


Rich Investors Will Hate Us For What We are About to Reveal...

Not many people know this…

But not only is it legal to 'steal' stock ideas from big, institutional investors…

A few years ago, the authorities actually made it easier for small investors to do just that!

This regulatory decision started it all off.

Now the average investor can ride along as institutional investors make bets of hundreds of crores…

And claim returns that are just as good - if not better!

Regulation-31 makes this possible - read all about it here.
------------------------------
What should couples like Sunil and Sanjana do?
Can only the rich become richer in stock markets and isn't there any deal for middle-class people?
The simple answer is...
Approach the equity assets wrong way and you will screw up your finances.
Invest sensibly and you will amass a sizable wealth in the long run.
First and foremost, mimicking your friends and relatives is a bad habit when it comes to investing.
[Read: Why Mimicking Your Friend's Investments Can Be Risky]
And comparing equity markets with race course is equally wrong too.
Novice investors shall start with an SIP (Systematic Investment Plan) in a diversified mutual fund.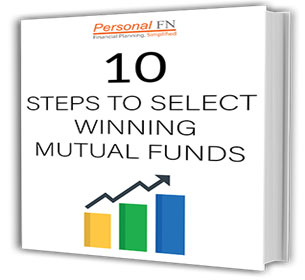 A small investment of Rs 5,000 per month in a diversified equity mutual fund every month can help you earn close to Rs 25 lakh over 15 years, assuming 12% compounded annualised returns. And these are realistic expectations.
So, the question is which mutual funds should you invest in?
Selecting the right mutual fund scheme is the most critical decision in your wealth creation journey.
If you wish to learn how to select winning mutual funds, download and read PersonalFN's guide: 10 Steps To Select Winning Mutual Funds
And here are mistakes to avoid while selecting a mutual fund scheme
Not considering your financial situation, investment goals, risk profile, etc.
Relying solely on past performance of the scheme
Ignoring qualitative parameters
Opting only for top star-rated funds
Taking advice from friends and relatives
[Read: 5 Bad Ways to Pick Mutual Funds - And One Good Way]
Start investing in mutual funds now...
Based on their risk appetite and financial goals, you must create a personalised asset allocation plan. This asset allocation is simply the proportion in which you hold various assets such as equity, fixed income, real estate, and gold among others.
Those with high risk appetite can invest greater proportion of their portfolio in equity oriented mutual funds.
While doing so, consider investing only in mutual funds with a proven track record of performance across time frames and market phases. Good market phases are called bull phases, and during these phases, markets generate attractive returns. Bear market phases are associated with downturns.
Investing in mutual fund schemes that have performed well in the immediate past may not be a good strategy always. The strong performance may not sustain in future.
Selecting mutual fund schemes for your portfolio isn't easy.
In case you don't have time, expertise or both to shortlist mutual fund schemes for your portfolio, you need not worry.
PersonalFN will be of immense help to investors like you.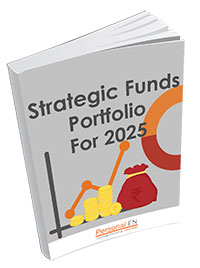 PersonalFN's more than 15 years' experience in mutual fund research can help you select the best mutual fund schemes for your investment portfolio.
If you're looking for "high investment gains at relatively moderate risk", PersonalFN offers you a great opportunity:
The 2018 Edition of PersonalFN's Premium Report, "The Strategic Funds Portfolio For 2025"
Based on the 'core and satellite' approach to investing, here's PersonalFN's premium report: The Strategic Funds Portfolio For 2025 (2018 Edition).
In this report, PersonalFN will provide you with a readymade portfolio of its top equity mutual funds schemes for 2025 that can generate lucrative returns over the long term.
The Strategic Funds Portfolio For 2025 is built on the "Core and Satellite strategy" for mutual funds investing.
"Core" applies to the more stable, long-term holdings of the portfolio; while the term "satellite" applies to the strategic portion that would help push up the overall returns of the portfolio, across market conditions.
PersonalFN's research states that 60% of the portfolio should be reserved for Core mutual funds and the balance 40%, for the Satellite mutual funds.
At PersonalFN, we believe if you apply this approach to invest in equity oriented mutual funds, you can get the best of both worlds, that is, short-term high-rewarding opportunities and long-term steady-return investing, and the good thing is, it works!
The 'Core and satellite' investing is a time-tested strategic way to structure and/or restructure your investment portfolio.
But what matters the most is the art of cleverly structuring the portfolio by assigning weights to each category of mutual funds and the schemes picked for the portfolio.
[Read: Why You Should Strategically Structure Your Mutual Fund Portfolio]
Also, when there is a change in market outlook, PersonalFN will revisit the strategically structured portfolio by reviewing assigned weights to funds and the portfolio.
How this will help?
Your portfolio will be optimally diversified;
The risk to your portfolio would reduce;
You can benefit from a variety of investment strategies;
Create wealth cushioning the downside;
Potentially outperform the market; and
Would reduce the need for constant churning
PersonalFN's "The Strategic Funds Portfolio for 2025" is geared to potentially multiply your wealth in the years to come. Subscribe now!
Happy Investing!
This article first appeared on PersonalFN here.
PersonalFN is a Mumbai based personal finance firm offering Financial Planning and Mutual Fund Research services.
Disclaimer:
The views mentioned above are of the author only. Data and charts, if used, in the article have been sourced from available information and have not been authenticated by any statutory authority. The author and Equitymaster do not claim it to be accurate nor accept any responsibility for the same. The views constitute only the opinions and do not constitute any guidelines or recommendation on any course of action to be followed by the reader. Please read the detailed Terms of Use of the web site.
More Views on News
Mar 22, 2018
Certain blue chips hold the potential of delivering returns comparable to small-cap stocks. With these stocks, you can get the best of both worlds.
Dec 7, 2018
PersonalFN explains why fund houses are launching overnight funds now and if you should deploy your hard-earned money in it or not.
Dec 7, 2018
Keep a watch on these numbers if you want to get a sense of how the GDP growth will pan out.
Dec 7, 2018
PersonalFN briefly sheds light on the NFO: Mirae Asset Equity Savings Fund and the investment risk associated in it along with its outlook.
Dec 7, 2018
Tanushree Banerjee shows that the share prices of companies going forward, will be driven by the strength of their earnings.
More Views on News
Most Popular
Nov 30, 2018
Of all the stocks that you could buy in this market, I've picked the seven best safe stocks that offer the ideal combination of safety and profit.
Dec 3, 2018
Indian small cap space is offering a discount season. Make sure you do not get too late to scoop up the bargains.
Nov 29, 2018
Personalfn's analysis note on Reliance Mutual Fund Central Public Sector Enterprises Exchange Traded Fund (CPSE ETF). Should you subscribe?
Nov 30, 2018
With the markets turning up, these are my top 7 stock picks.
Dec 5, 2018
Credit disbursement to the productive sectors of the economy such as infrastructure, engineering, food processing, textiles, and chemicals, among others is rising.
More