How I Got My Wife To Invest In Mutual Funds...
How I Got My Wife To Invest In Mutual Funds...
Jul 20, 2018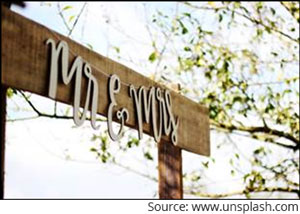 "Mutual Funds Sahi Hain" (mutual funds are good), is what I told my wife a decade ago after we were united in wedlock.
[Read: Are All Mutual Funds 'Sahi Hai'? Find Out Here...]
Like every couple who engages in sensible money-talk after marriage, we were trying to understand each other's outlook towards money (even though ours is a love marriage).
One thing we agreed on was, while we want to live a comfortable lifestyle, saving and investing is imperative for a bright and secure financial future--our child's education, marriage, and even our own retirement.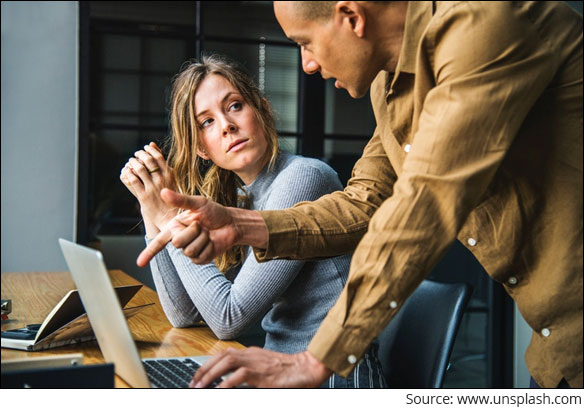 But one thing we differed on initially was taking some risk and investing in mutual funds.
I have always been a big proponent of investing in mutual funds, particularly equity mutual funds for long-term wealth creation.
In contrast, my wife had been investing in bank fixed deposits, recurring deposits, and other small saving schemes. Back then, she was not exactly risk-averse but had heard stories about people losing money in the stock market and mutual funds. Perhaps this clouded her faith in investing money in mutual funds.
[Read: 4 Reasons Why SIP-ping Into Mutual Funds Is Better Than RD]
--- Advertisement ---


Top 3 'Regulation - 31' Stocks to Buy

Kunal Thanvi, editor of Smart Money Secrets, has just released a special report. Research Analyst, Kunal's special report is called…

Top 3 'Regulation-31' Stocks.

Now, if you're wondering …


What exactly is 'Regulation 31'?

How does it guide us towards stocks which could potentially turn into multi-baggers in just a few years?

How can you get full details on these 3 'Regulation 31' stocks?

Click here to get all the answers.
------------------------------
Also, being a non-finance professional, a self-employed practising doctor--a dental surgeon, she was not well aware of mutual funds.
And honestly, given that she is a very opinionated person, it took me quite a while (in fact months) to convince her to invest in mutual funds, until she realised that she was paying a sizeable amount as tax--under the head "Income from Business and Profession" and "Income from Other Sources".
This was when I educated her on Equity Linked Saving Schemes (also known as tax saving funds), other types of mutual funds, and other investment avenues that are eligible for deduction under Section 80C of the Income-tax Act, 1961.
Thereafter, one day, I formally introduced her to PersonalFN's flagship mutual fund research service, FundSelect Plus, that offers a special tax-saving fund portfolio plus four equity portfolios based on risk profile (aggressive, moderate, conservative, and strategic long-term) and three debt portfolios using the investment tenure as the cornerstone (less 3 months, 3 to 12 months, and more than 12 months).
Today these High-Performing, Time-Tested Readymade Portfolios backed by PersonalFN's comprehensive mutual fund research methodology serves as her "ready portfolio advisor". And acknowledging the impeccable track record that has outperformed the market by over 80%, she has not looked back ever since and has been hooked to FundSelect Plus.
Today she's happy about the tax efficient investments and is well-informed on New Fund offers, avidly looks for investment ideas, and reads extensively on personal finance.
Further, to accomplish our envisioned financial goals, she actively engages in investment planning and adroitly imparts vital lessons on money management even to our five-year-old daughter.
[Read: The 10 Lessons To Teach Your Child On Money]
Often my wife's pointed perspective on budgeting, building a rainy day fund, and farsightedness on financial goals upholds my belief that women are better money managers than men.
Watch this video on Cashflow Management - the first Step of Financial Planning:
I believe, if you involve your better half in discussions on your personal finance and investing, it can be good for the financial health of the family.
[Read: The 9 Thumb Rules To Achieving the Epitome of Financial Wellbeing]
It is worthwhile to avoid a situation where only one of you understands personal finance and investing.
So, be receptive, honest, fair, and engage in a healthy discussion openly. Share the financial responsibilities if you are a double-income family. And if either of you do not understand the nuances of managing personal finance and/or investing, help each other out (like I did).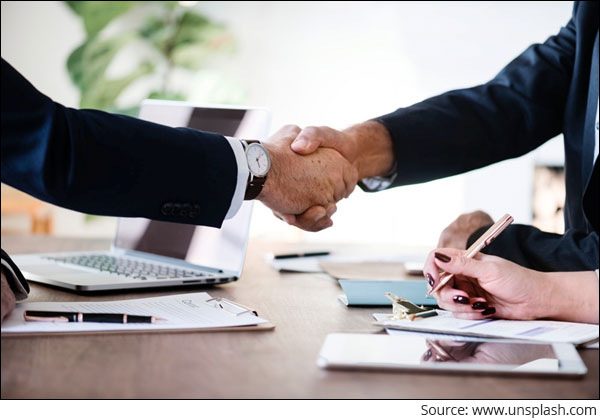 And if both of you can't figure out what could be in the interest of your financial well-being, seek professional help. You can always reach out to PersonalFN on 022-61361200 or email at info@personalfn.com for superlative guidance. We will be happy to help you!
[Read: Why A Sensible Money-Talk Is Necessary Post-Marriage]
"Money is an opportunity to reach unity in marriage. When couples work together they can do anything." - Dave Ramsey (A renowned American businessman and author)
Happy Investing 😊
This article first appeared on PersonalFN here.
Author: Rounaq Neroy
PersonalFN is a Mumbai based personal finance firm offering Financial Planning and Mutual Fund Research services.
Disclaimer:
The views mentioned above are of the author only. Data and charts, if used, in the article have been sourced from available information and have not been authenticated by any statutory authority. The author and Equitymaster do not claim it to be accurate nor accept any responsibility for the same. The views constitute only the opinions and do not constitute any guidelines or recommendation on any course of action to be followed by the reader. Please read the detailed Terms of Use of the web site.
More Views on News
Aug 20, 2018 | Updated on Aug 20, 2018
The BSE Sensex is trading at its all - time high of 38,166(up 0.6 %).Among the top gainers in the BSE Sensex today are L&T. In the meantime, the NSE Nifty is trading at 11,531(up 0.5 %).
Mar 22, 2018
Certain blue chips hold the potential of delivering returns comparable to small-cap stocks. With these stocks, you can get the best of both worlds.
Nov 29, 2017
Stocks that could beat Sensex returns in the long term.
Aug 20, 2018
PersonalFN shows you an efficient way to invest in mutual funds and keep costs low and reap a sweet fruit.
Aug 20, 2018
When it comes to the economy, both Modi and Manmohan have had their share of major screw ups.
More Views on News
Most Popular
Aug 8, 2018
Tanushree just released the permanent wealth blueprint report. This report includes three safe and steady stocks. I like one in particular. Here's why
Aug 9, 2018
Here are 2 stocks you can buy right now! And there are plenty more opportunities to come...
Aug 16, 2018
While dollar crossing Rs 70 will have its repercussions, the world isn't exactly coming to an end.
Aug 9, 2018
Though popular, HDFC Equity Fund is not among the best performers anymore. Here is the reason behind its underperformance that has left investors disappointed.
Aug 8, 2018
PersonalFN explains if investors should invest in schemes of HDFC Mutual Fund looking at the listing gains of HDFC AMC.
More